Czech Republic
I've had the pleasure of calling the Czech Republic home since 2015. Situated in the heart of central Europe - my favorite part of the world - the country is decidedly photogenic. It has many historic and architecturally beautiful towns and cities, as well as areas of great natural beauty.
This page is where I'll collect some photos from places I've been in the Czech Republic - at least, when I get around to adding them here.
Praha
Prague, the Czech capital, hardly needs an introduction. It fully deserves its international reputation for beauty and charm, and as a result the center is often packed out with tourists.
The districts surrounding the center are far quieter, and a great place to live. They are also beautiful, not just in terms of having some specific interesting sights, but also just generally to amble around. Prague 2 is currently home. Here's how it looks.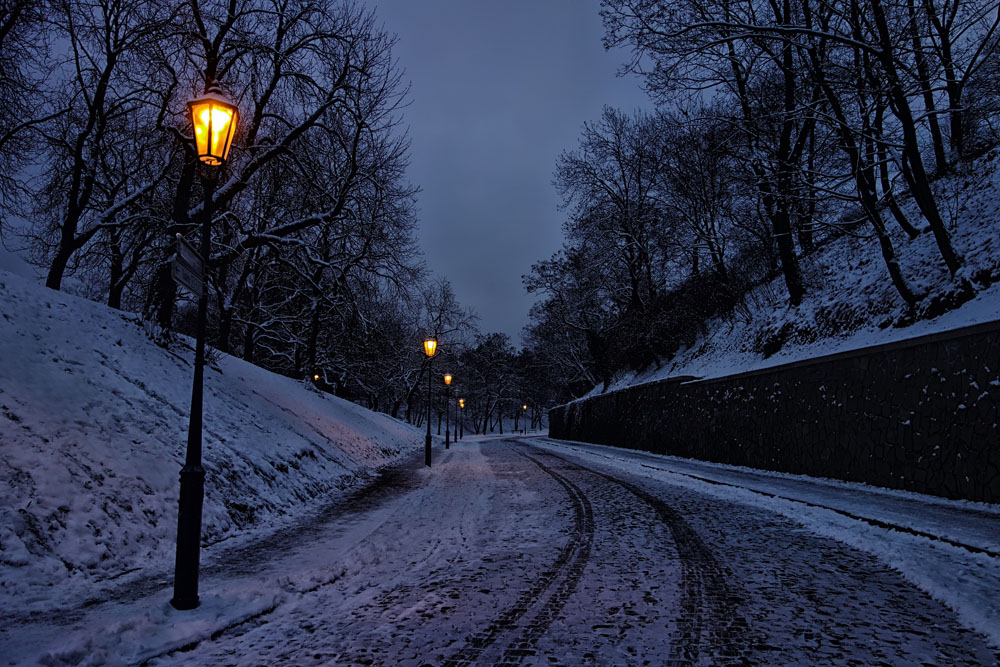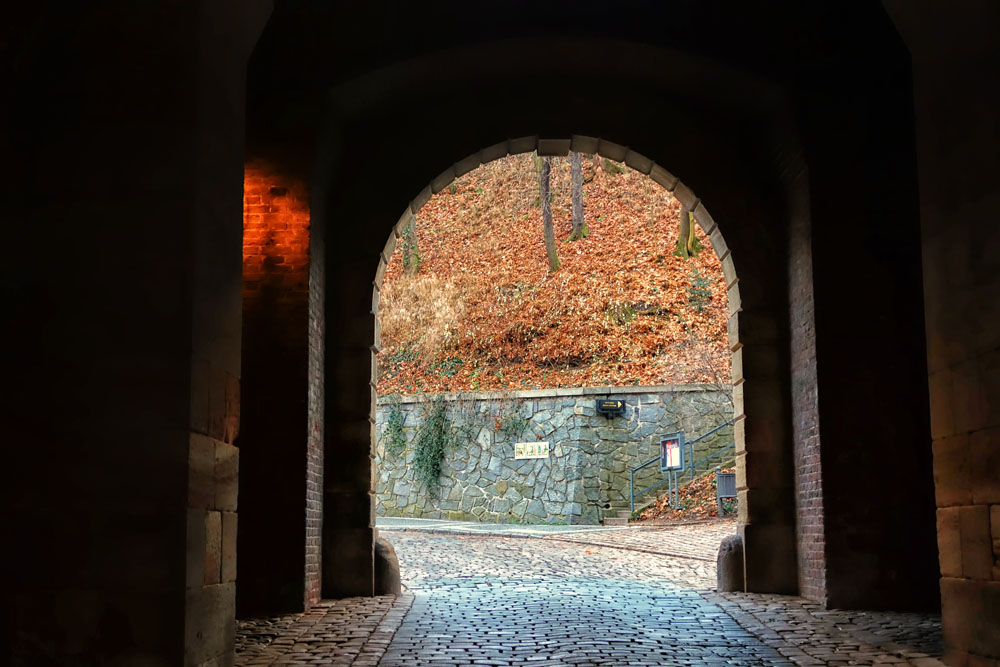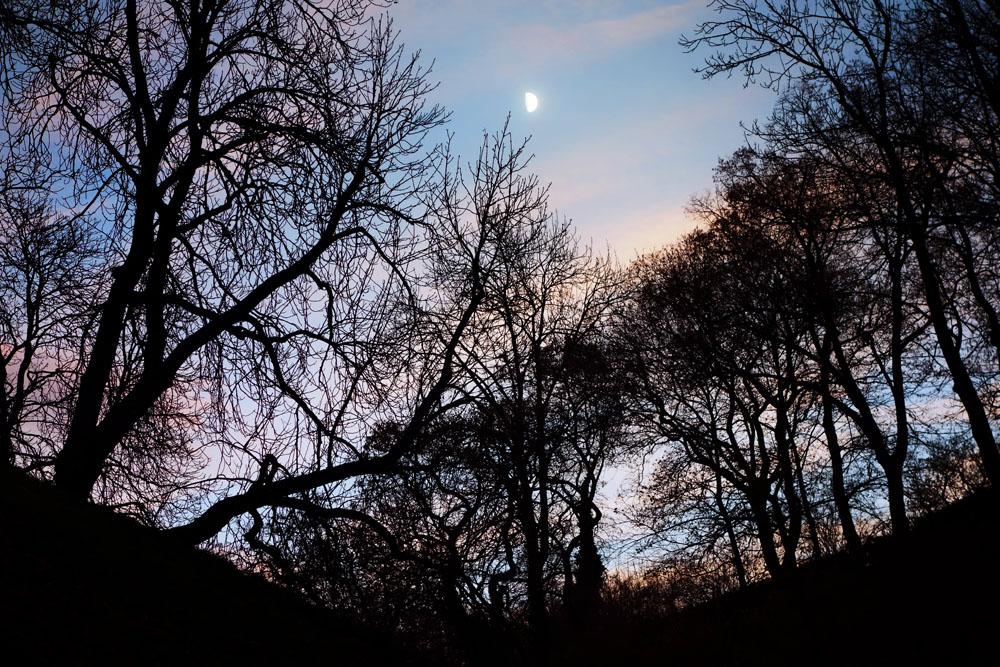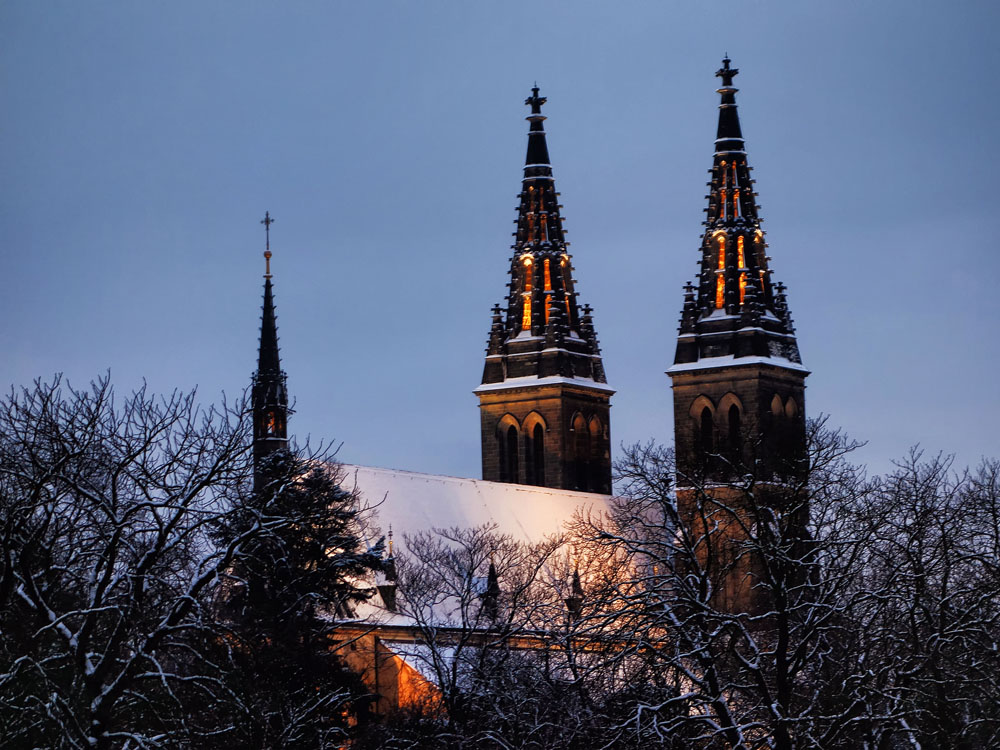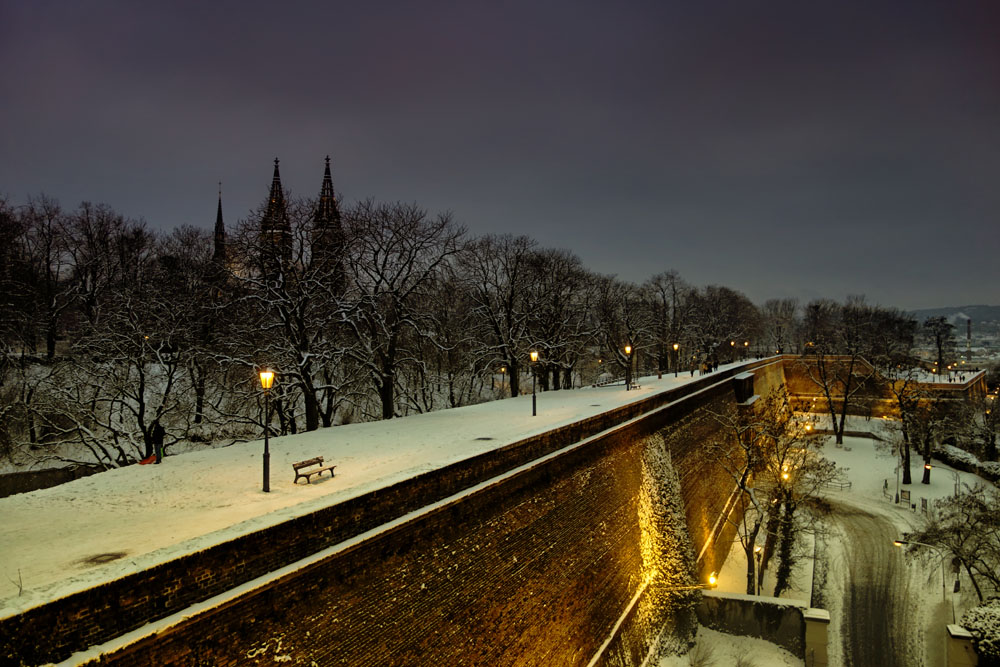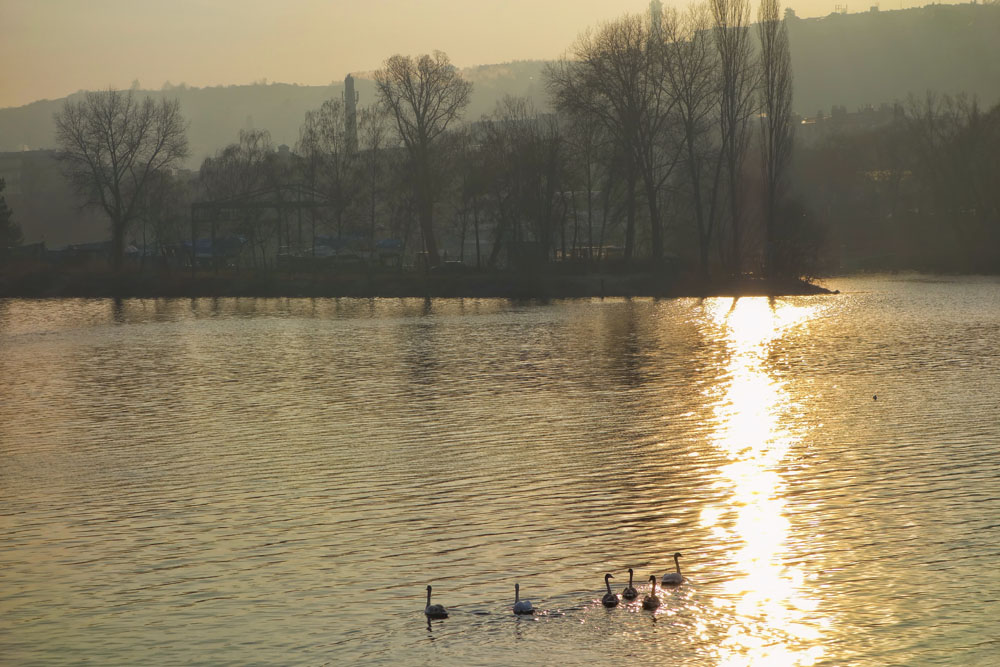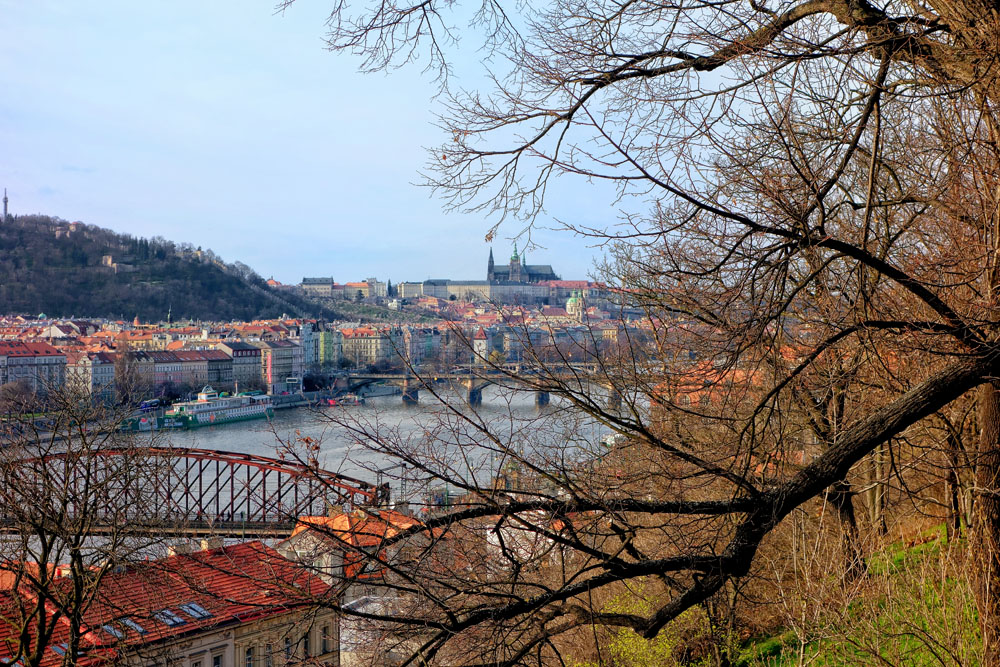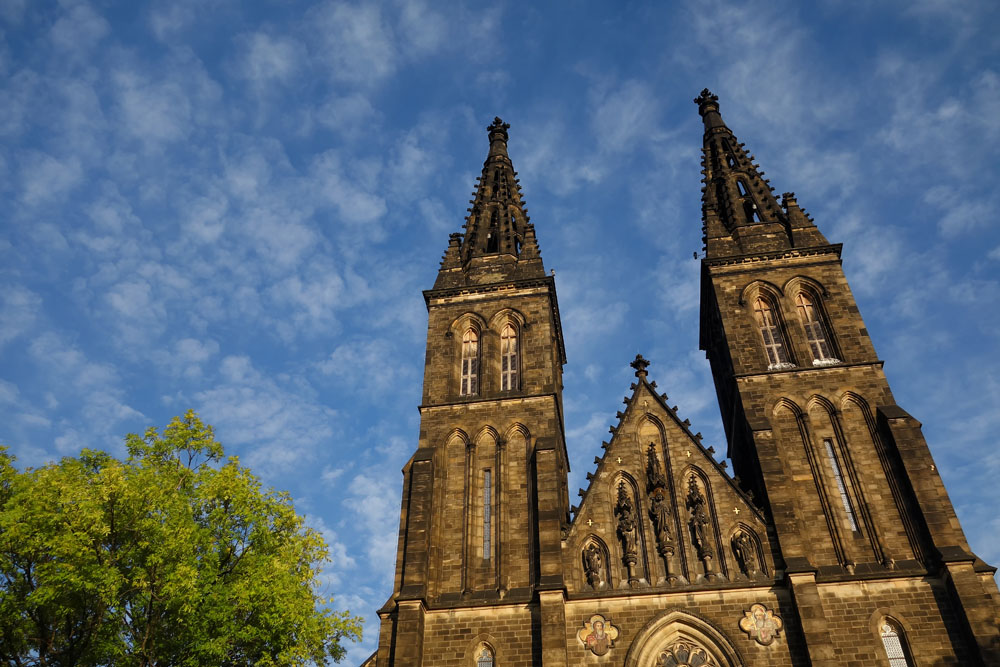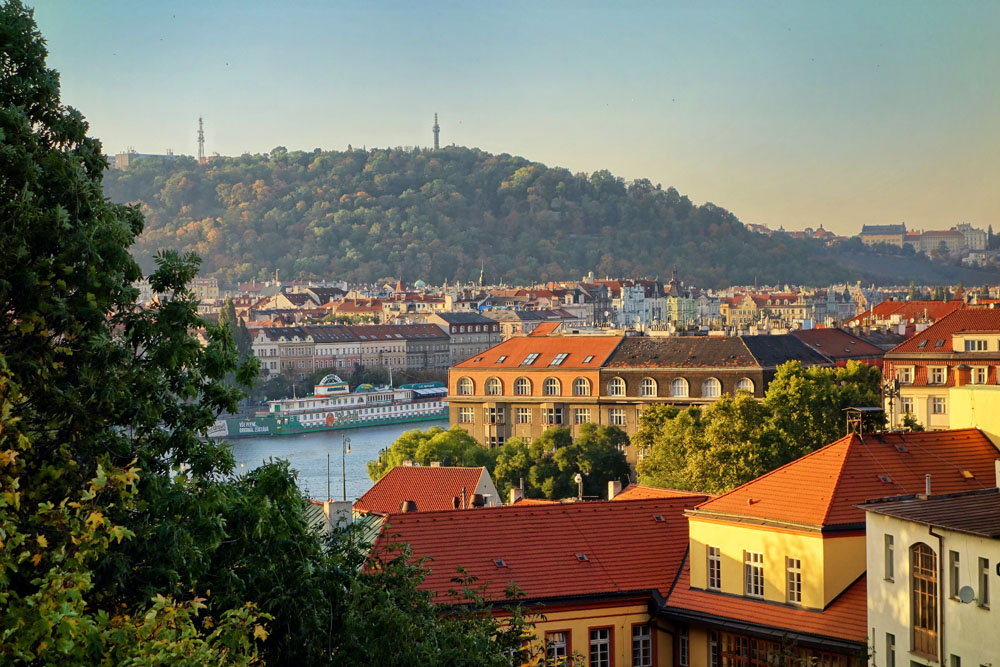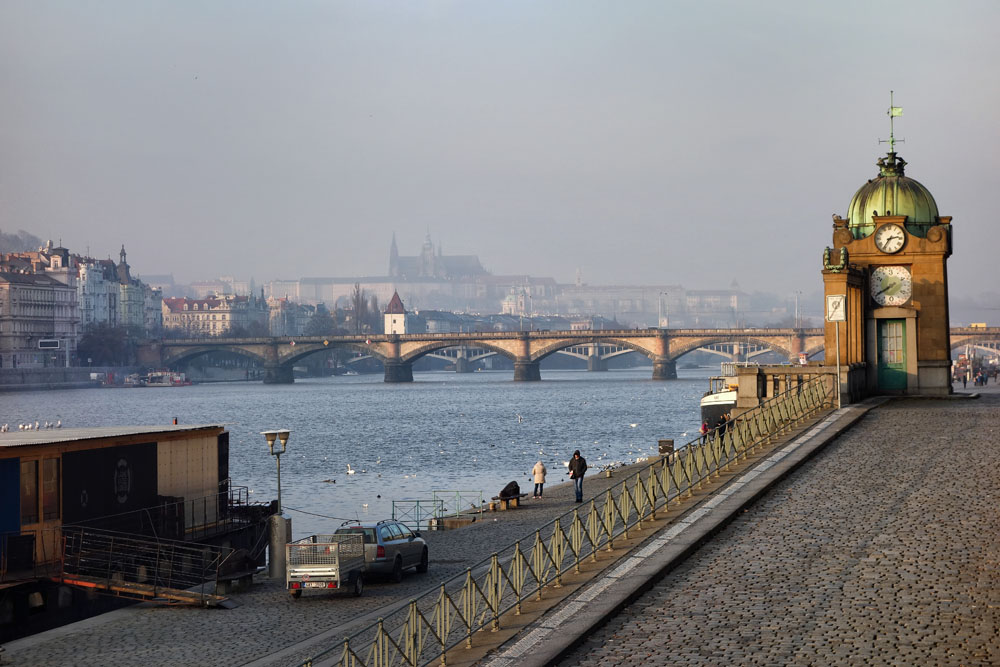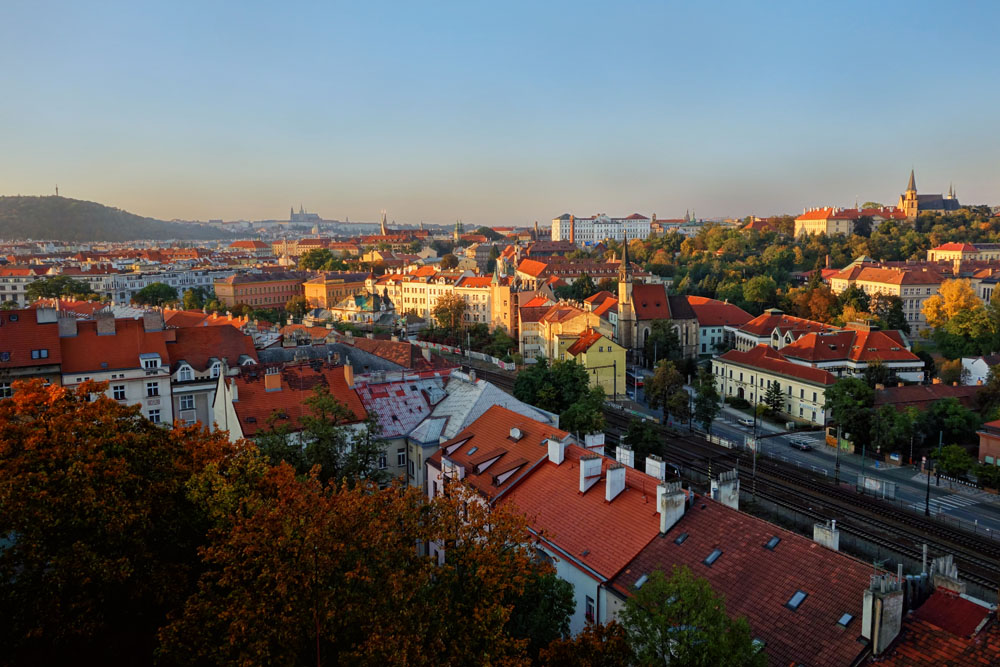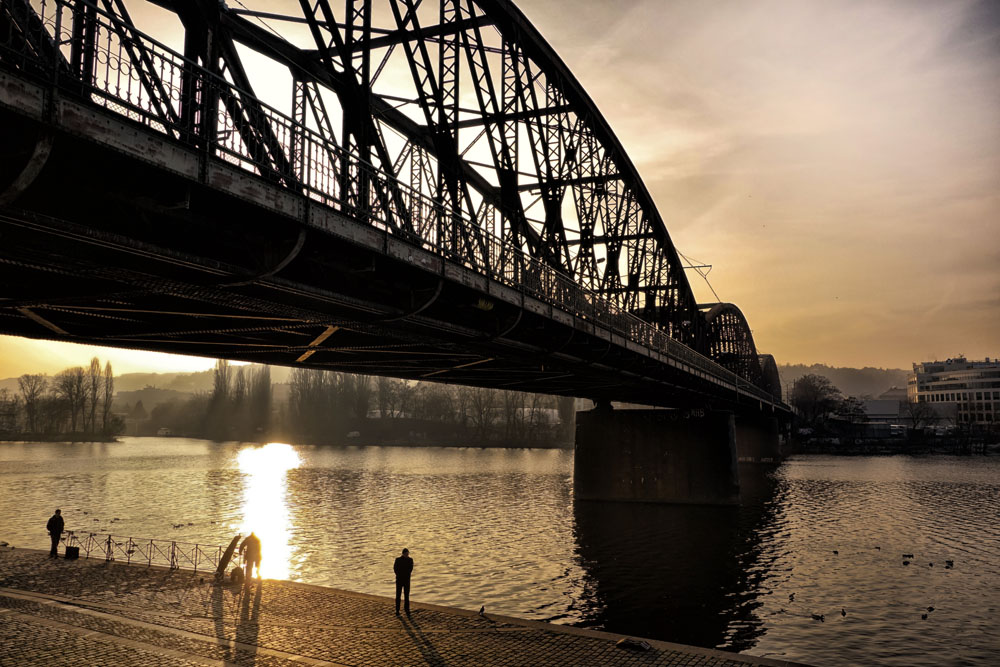 Beroun
Beroun is just 30 minutes by train from Praha Smichov station. A small town, and largely off the tourist radar, Beroun makes for a pleasant escape from the city. Within 10-15 minutes, the city outskirts give way to green countryside, farms, and holiday cottages.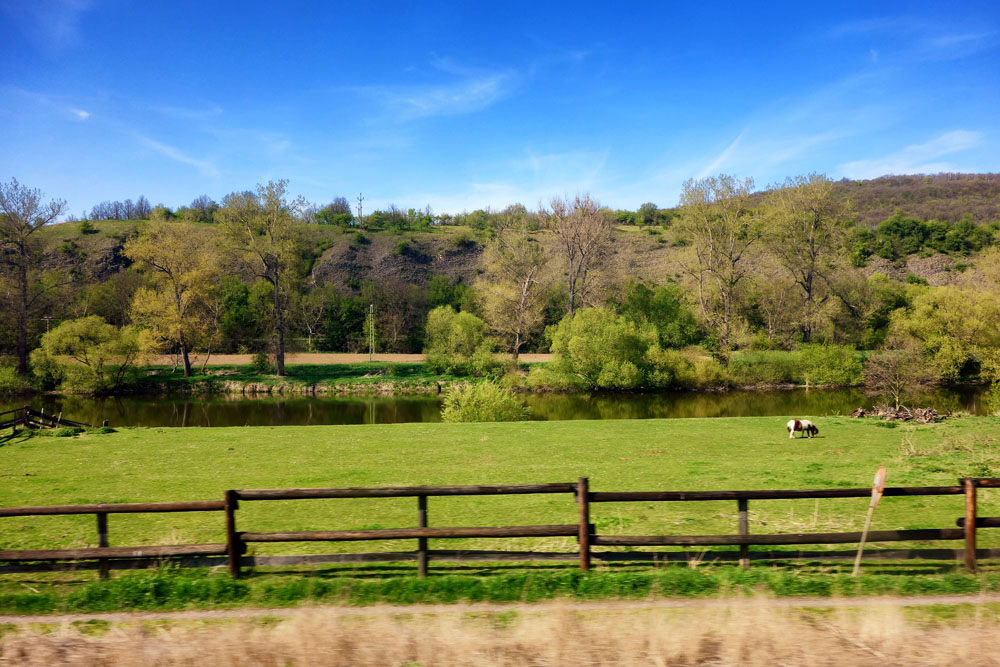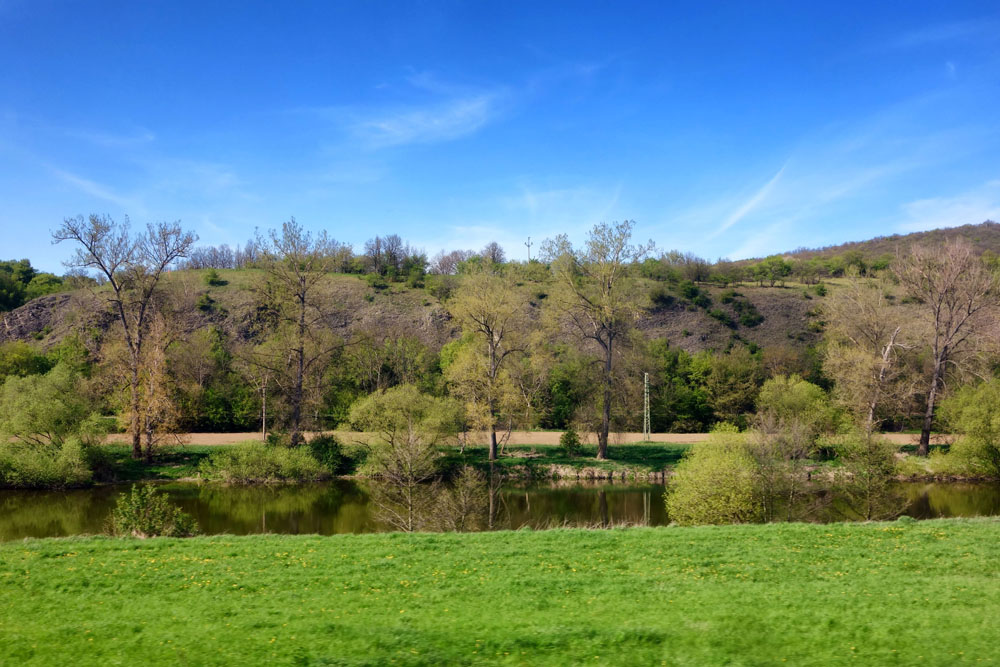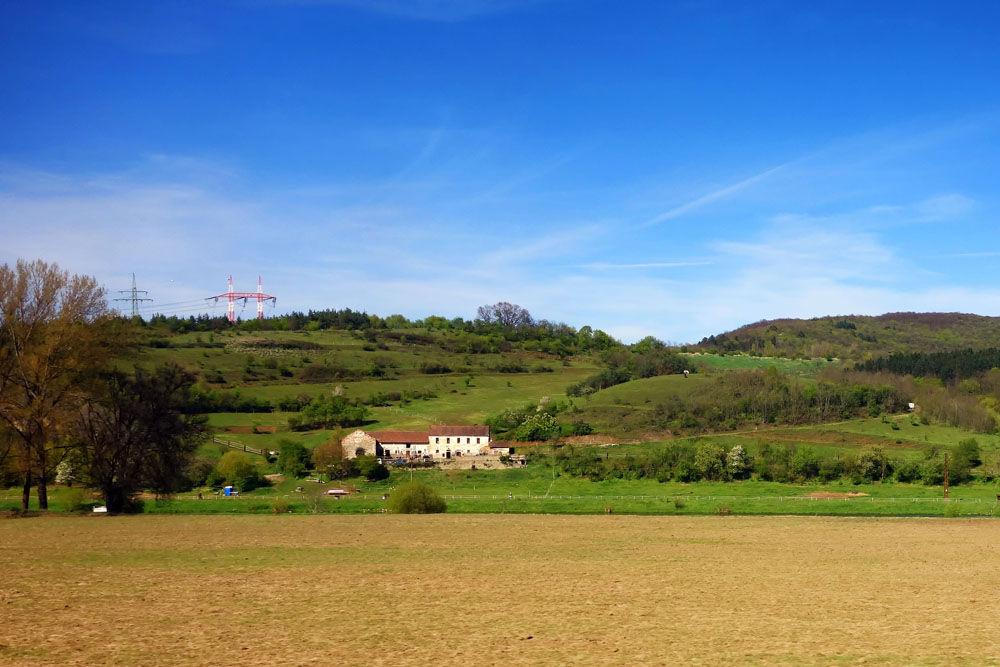 Beroun is a pleasant town to wander around, with some nice views by the river, some pretty streets, and a pleasant main square. A fairly steep uphill walk leads to views over the town, as well as the home of a couple of bears! Only one of them was out and about when I visited, and wandered off to the enclosure before too long. Still, it's not every day you get to see a bear. One pleasant surprise in Beroun was a very good Mexican restaurant, which would be worth the occasional evening trip out of Prague to enjoy again.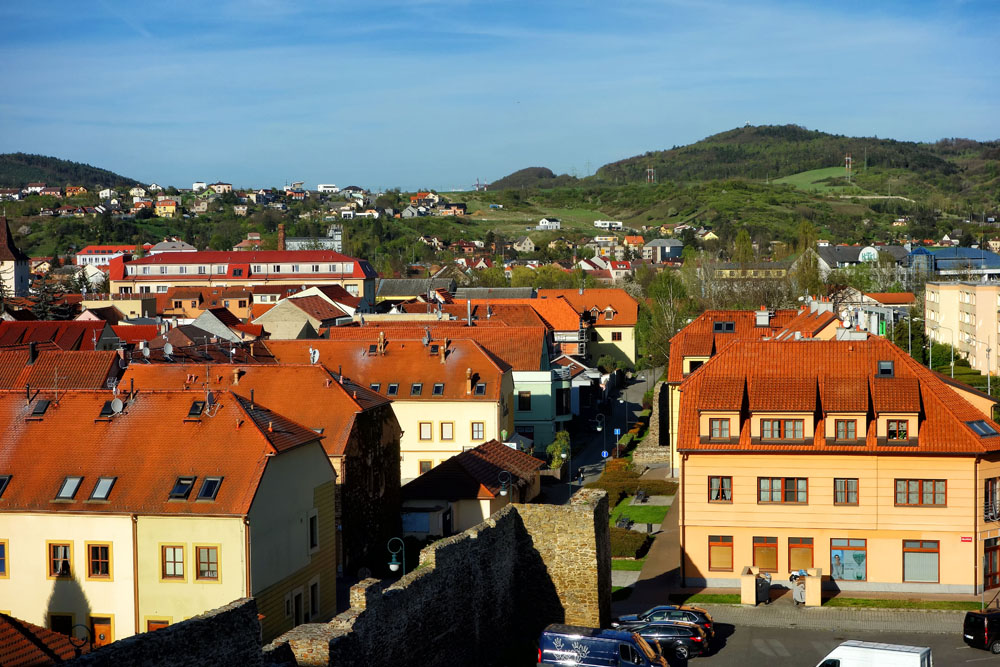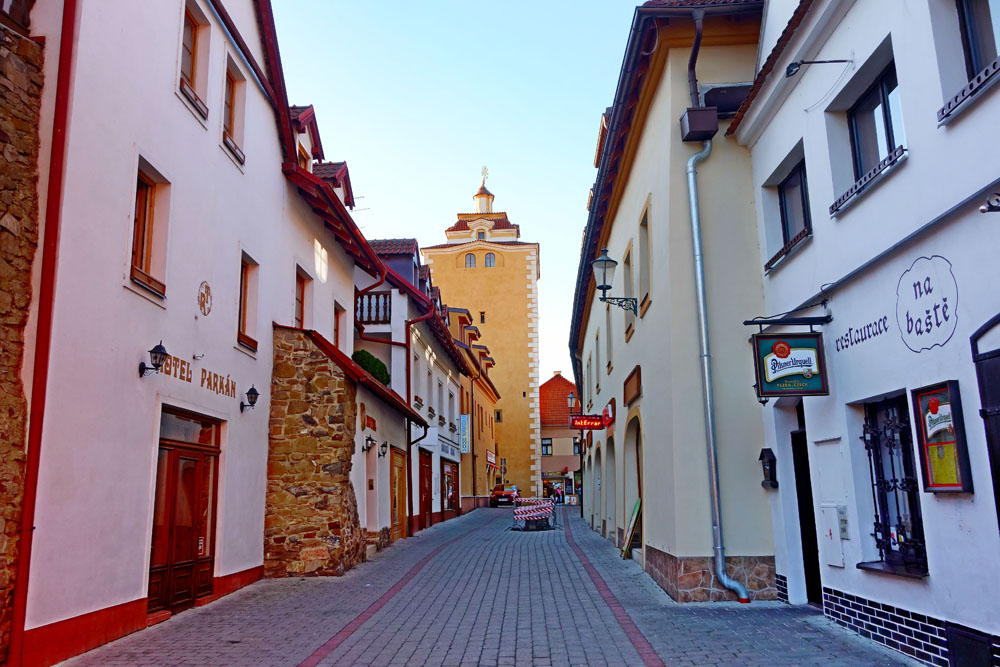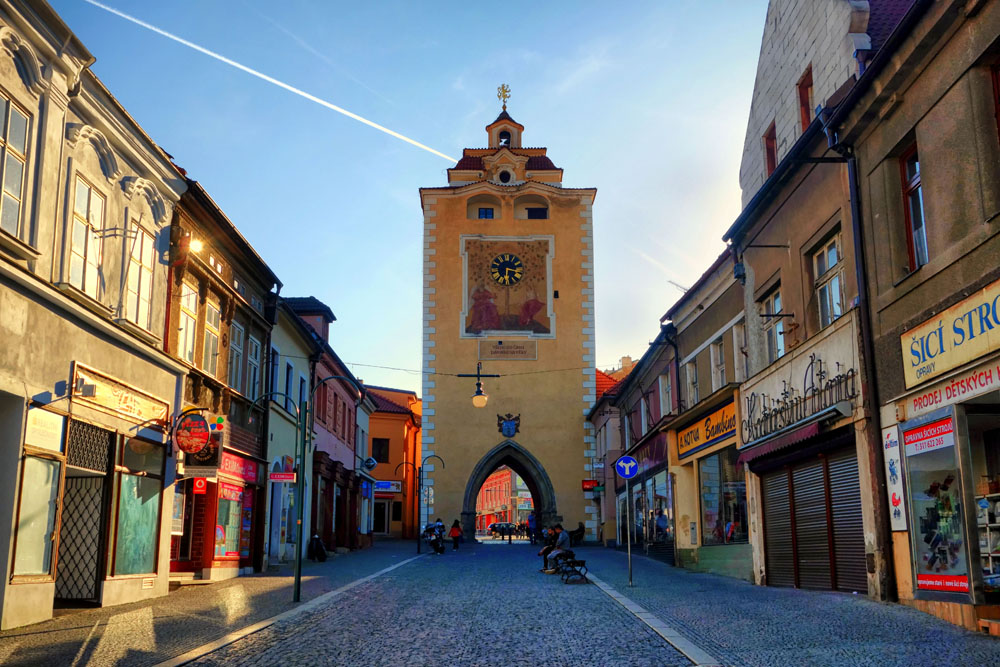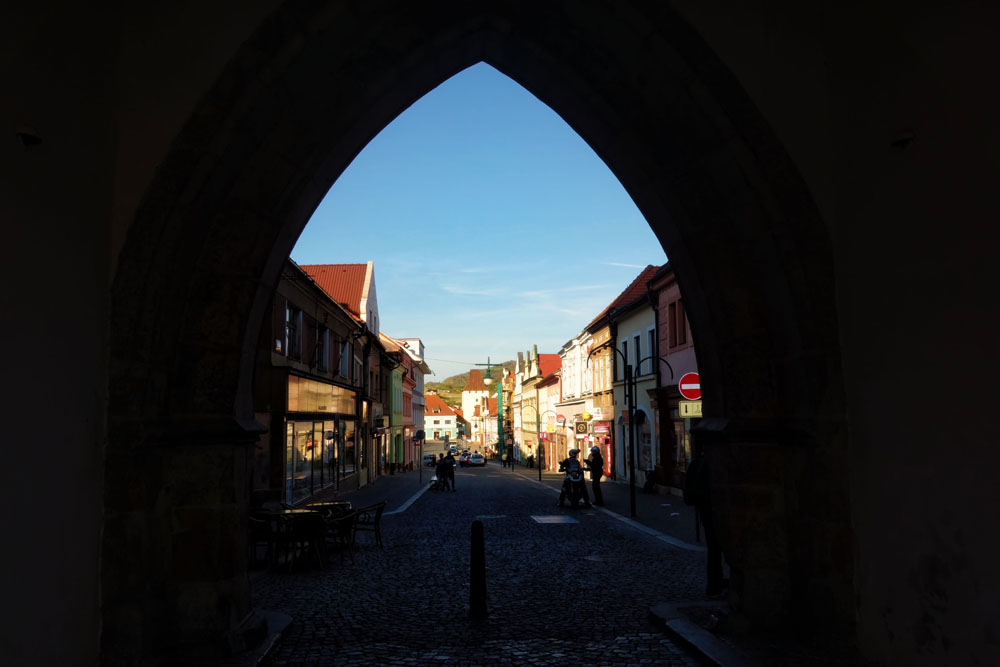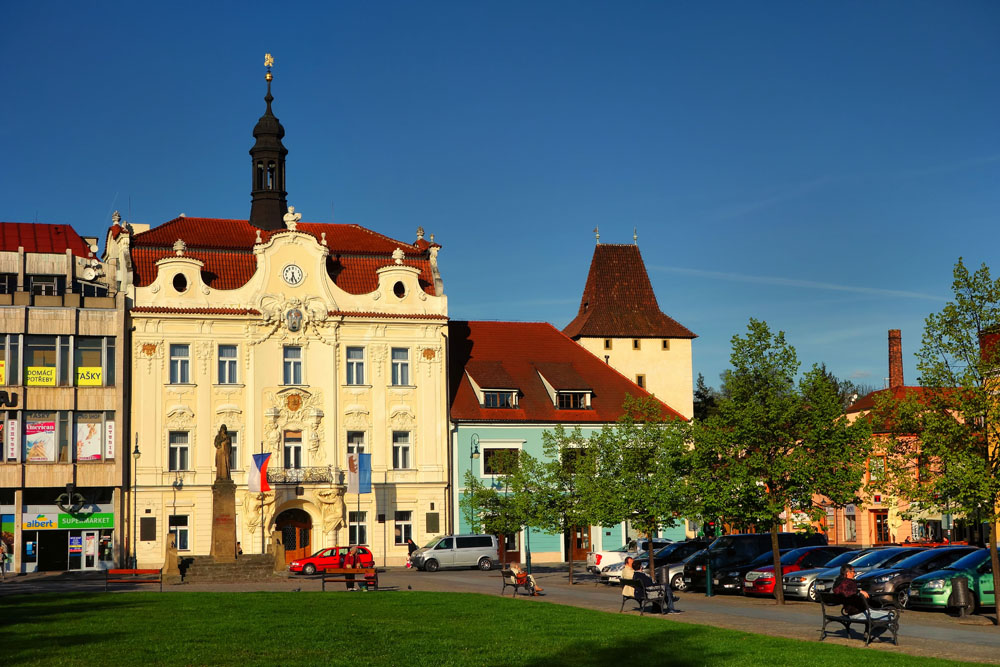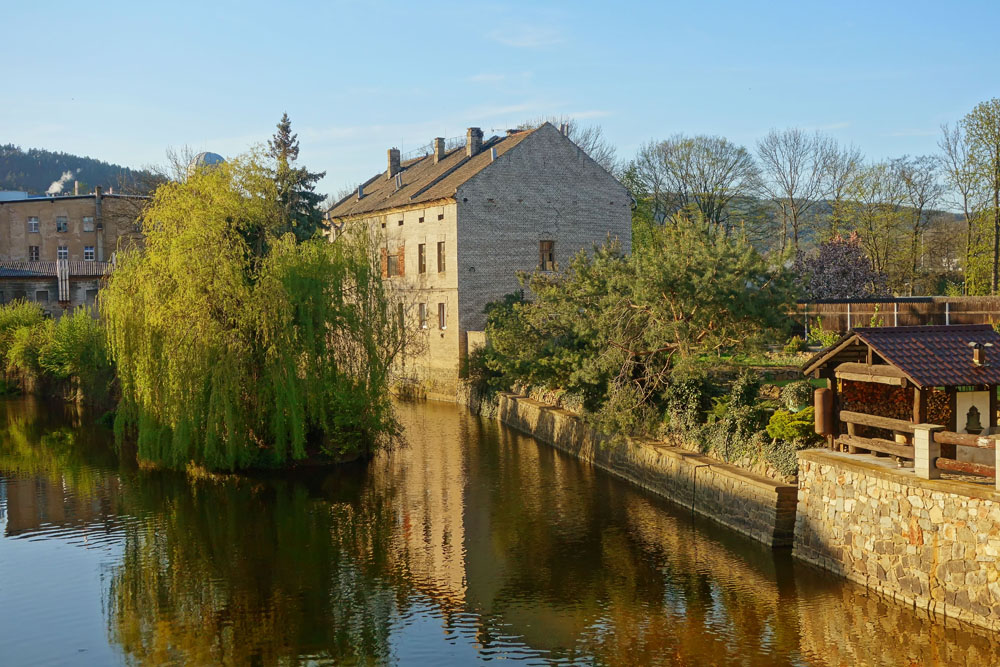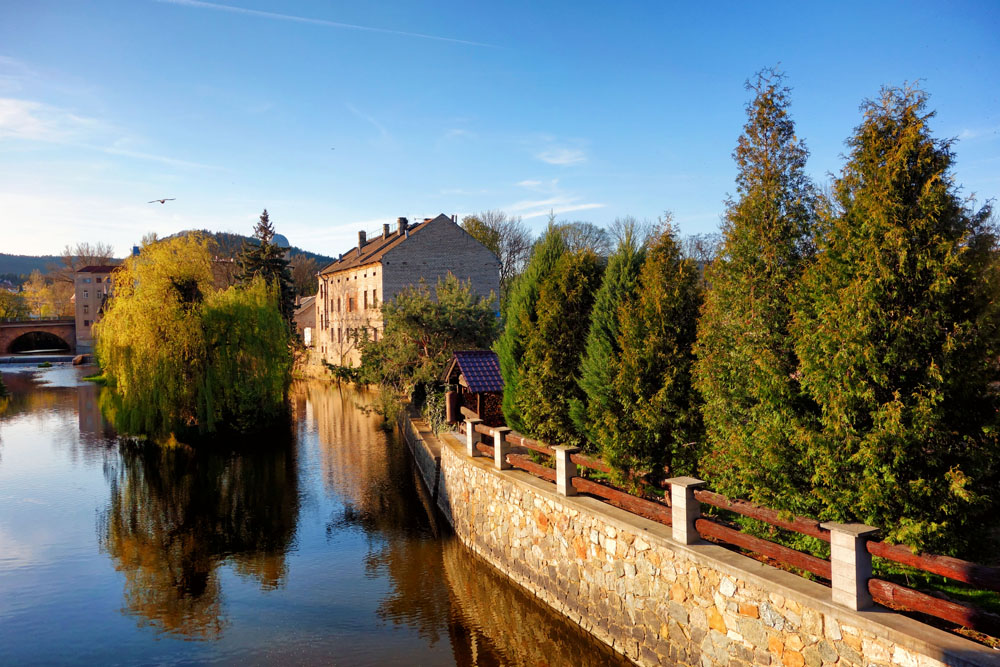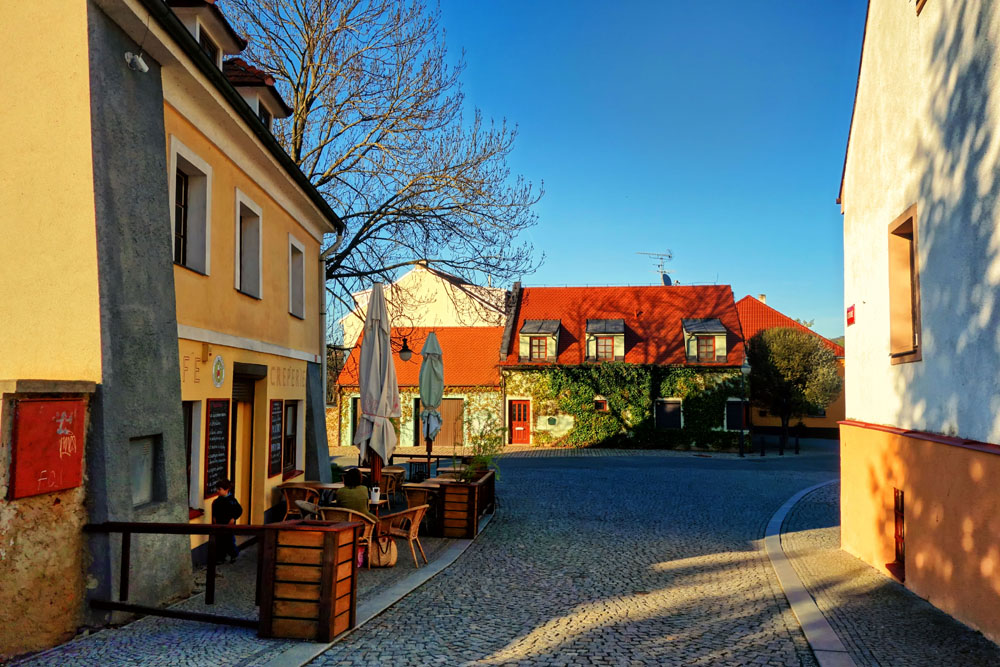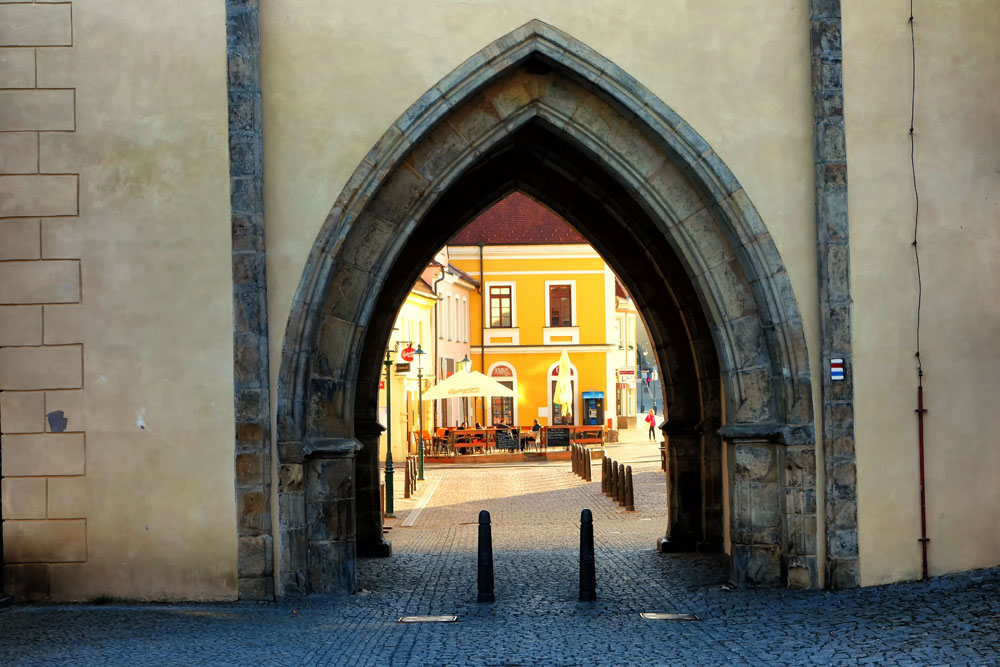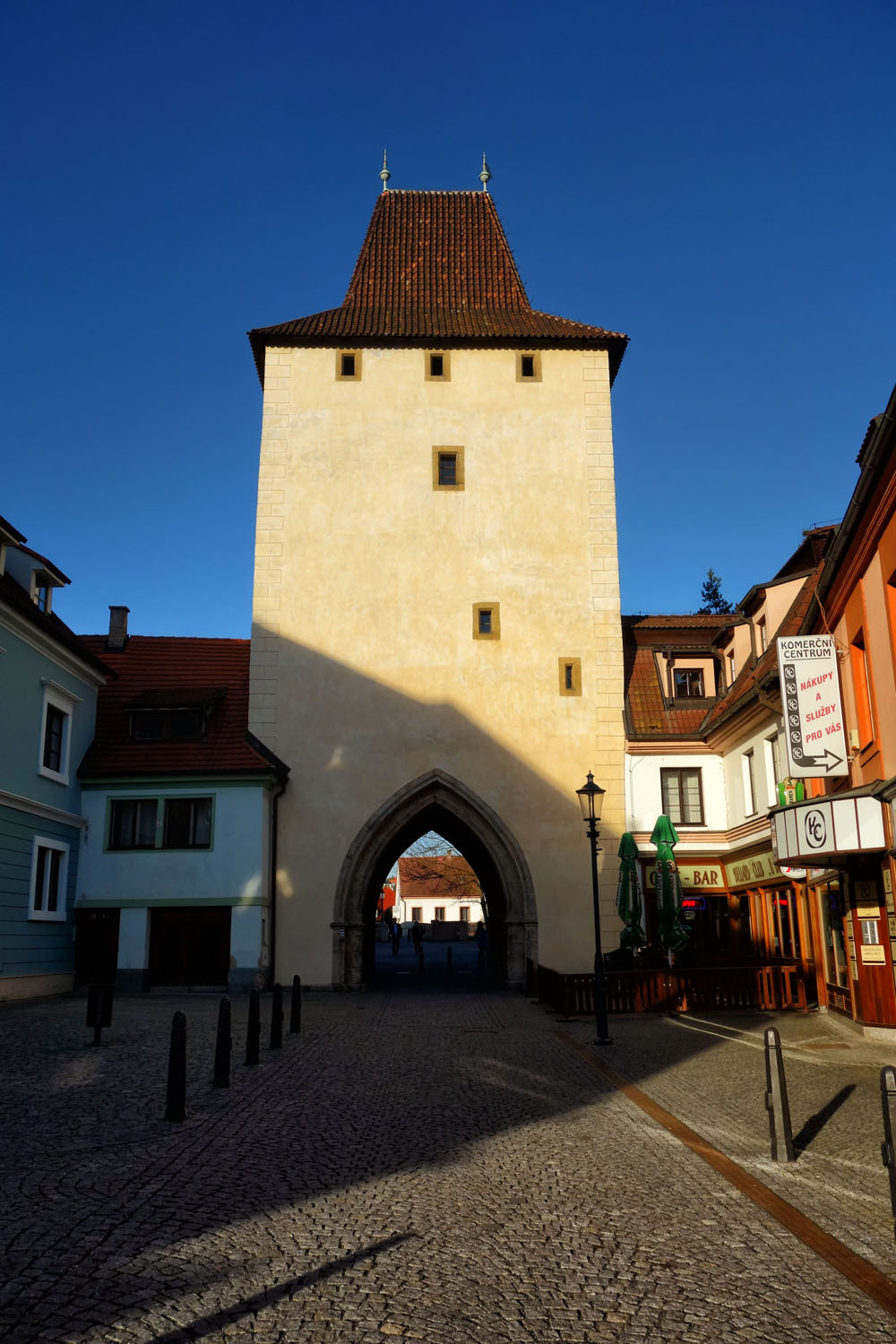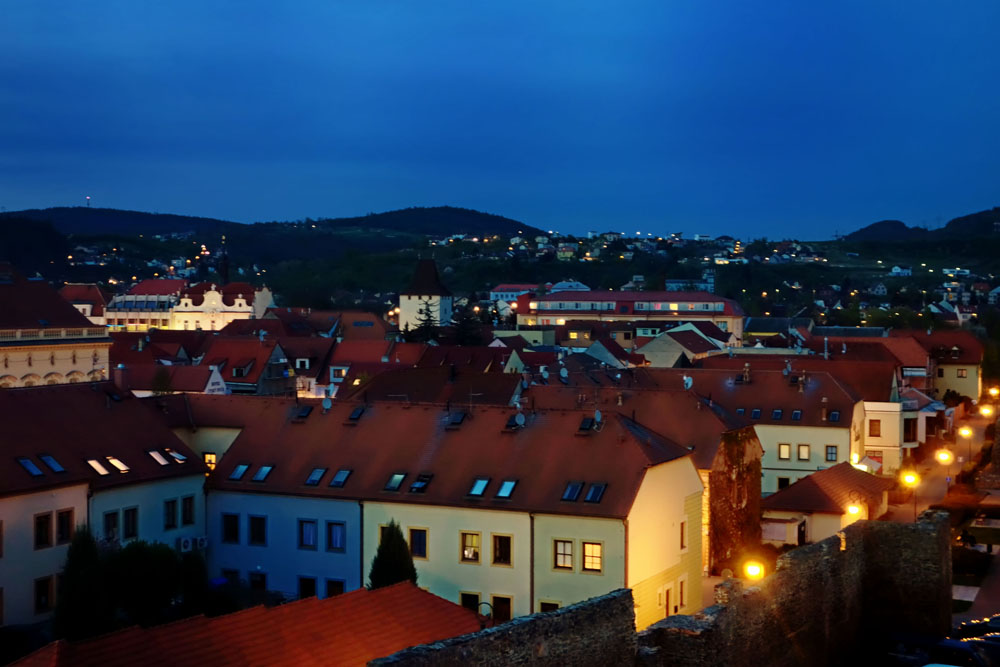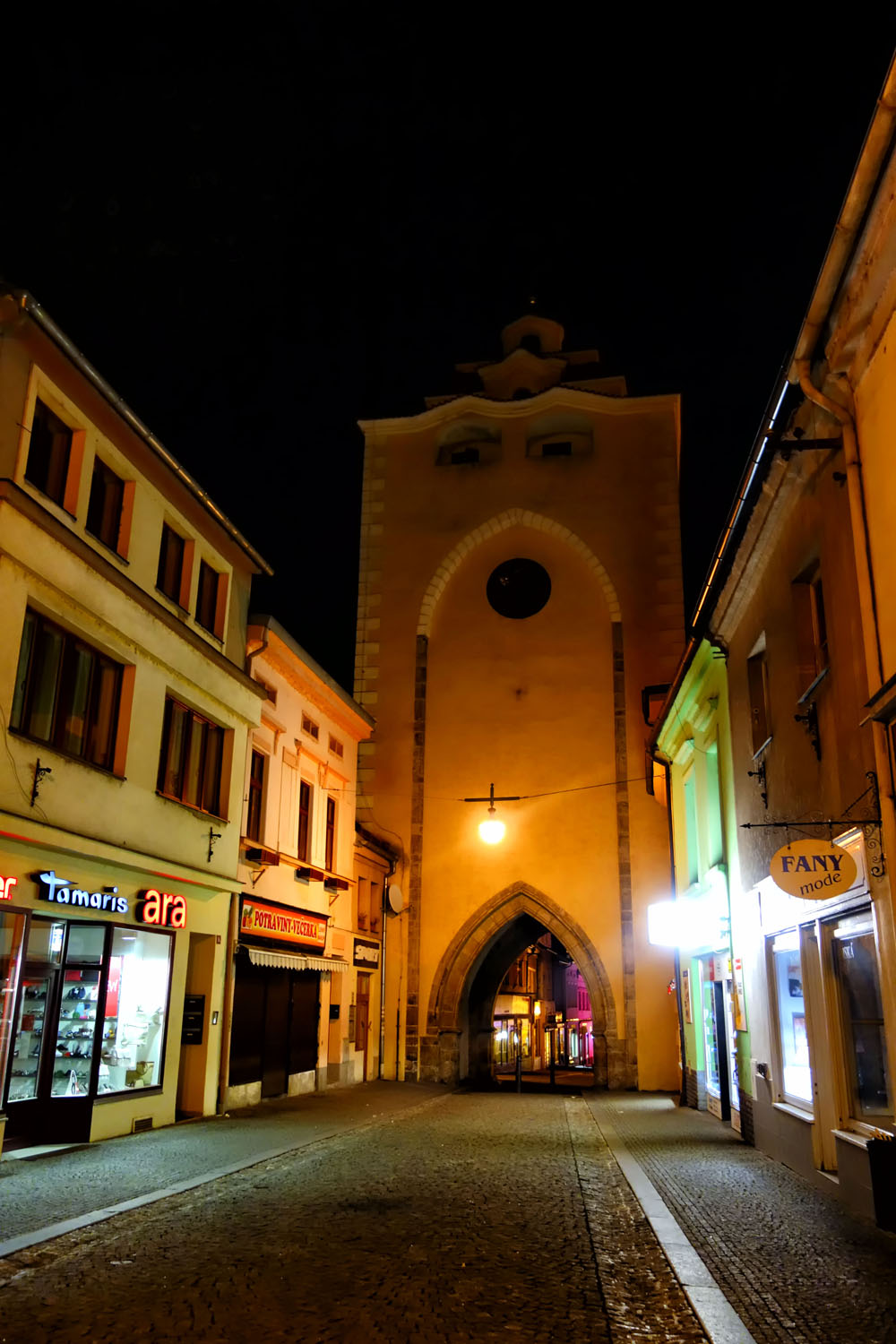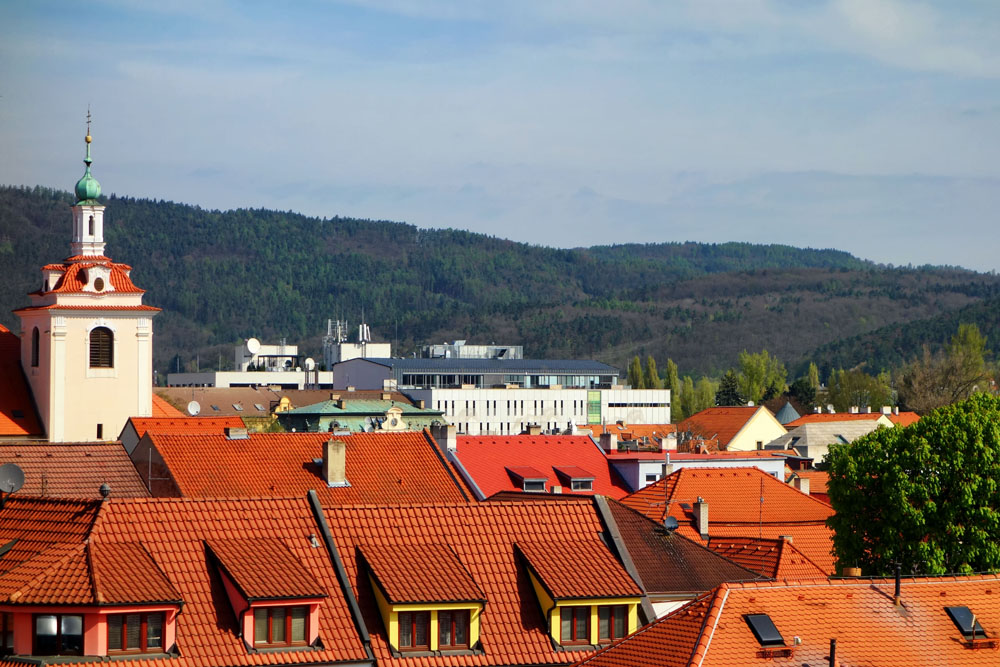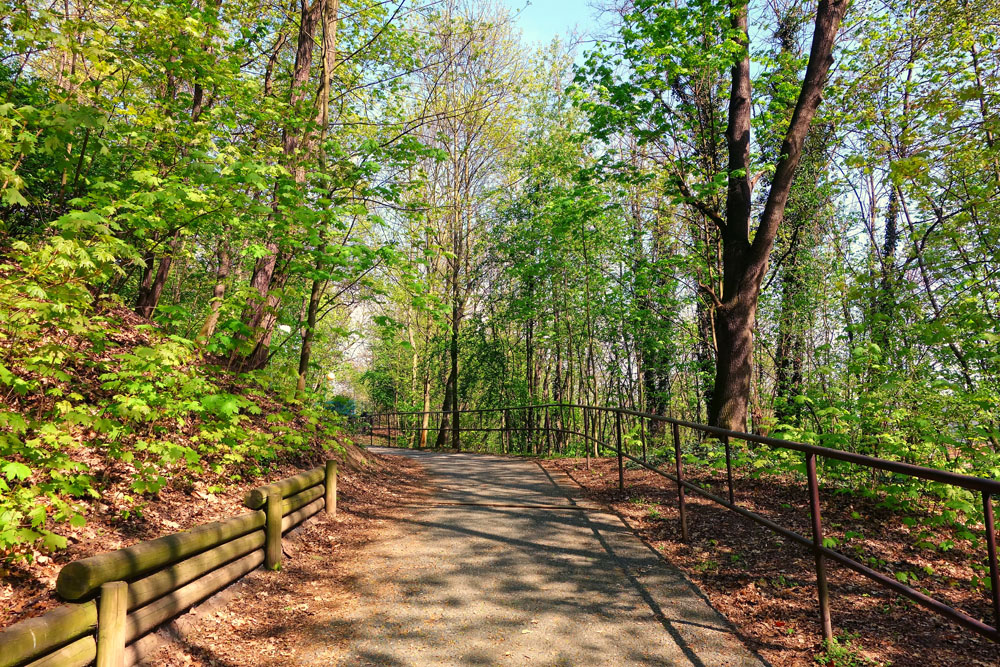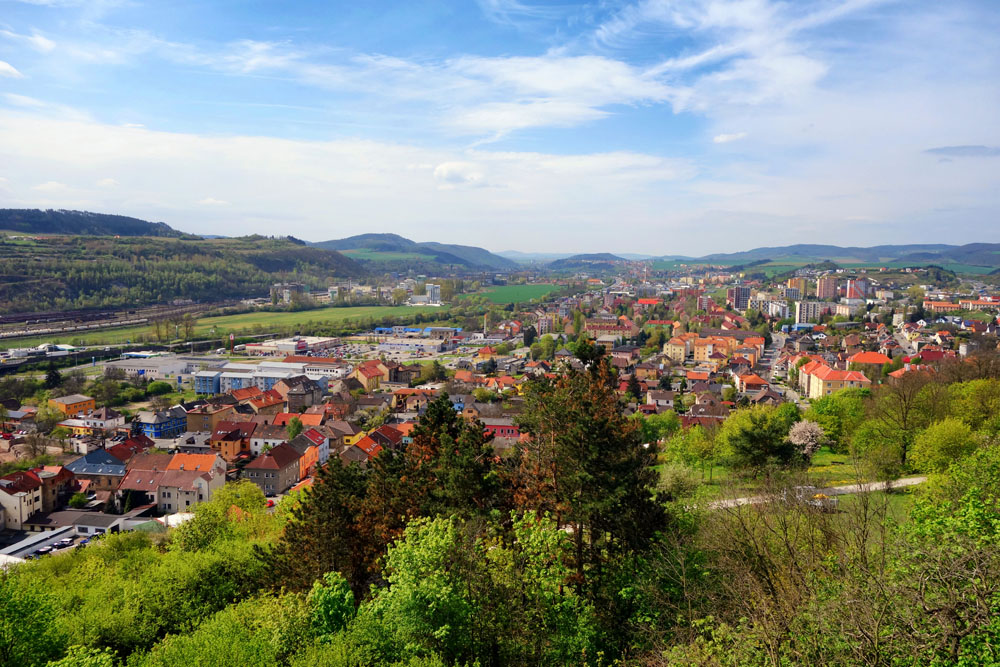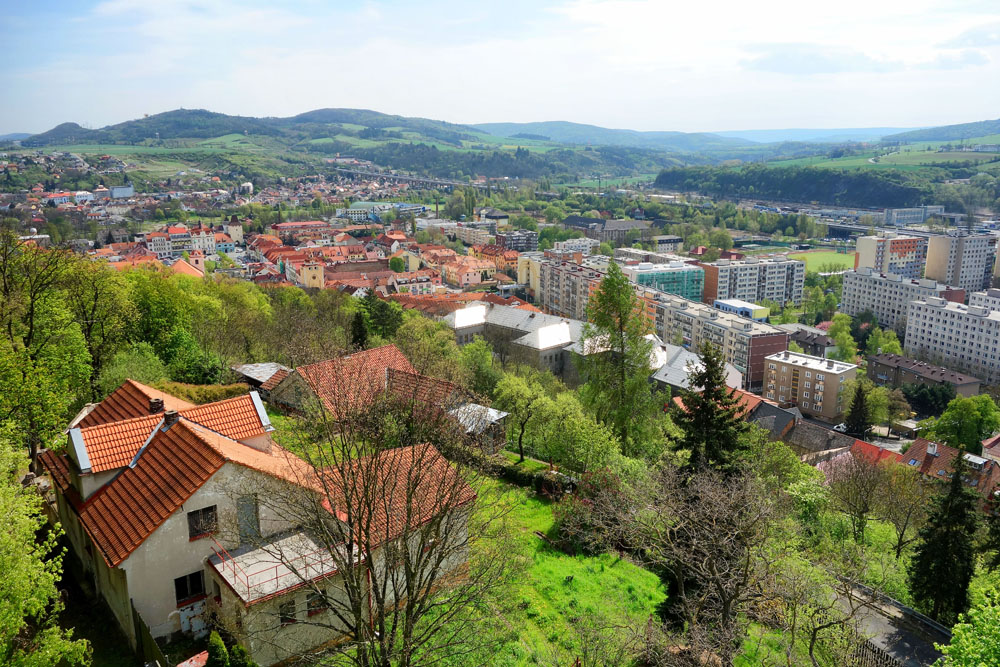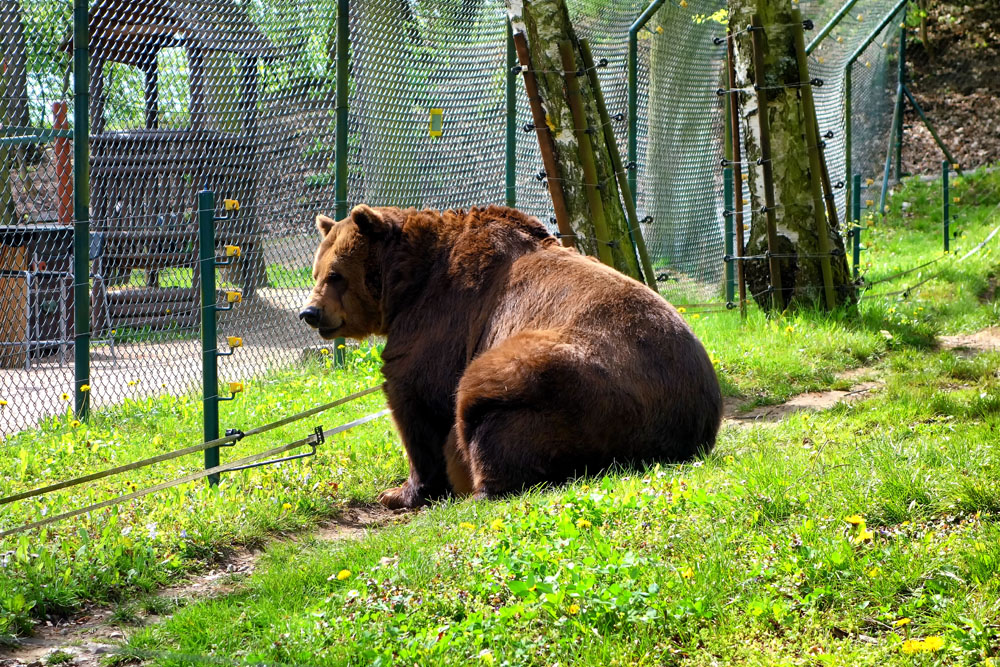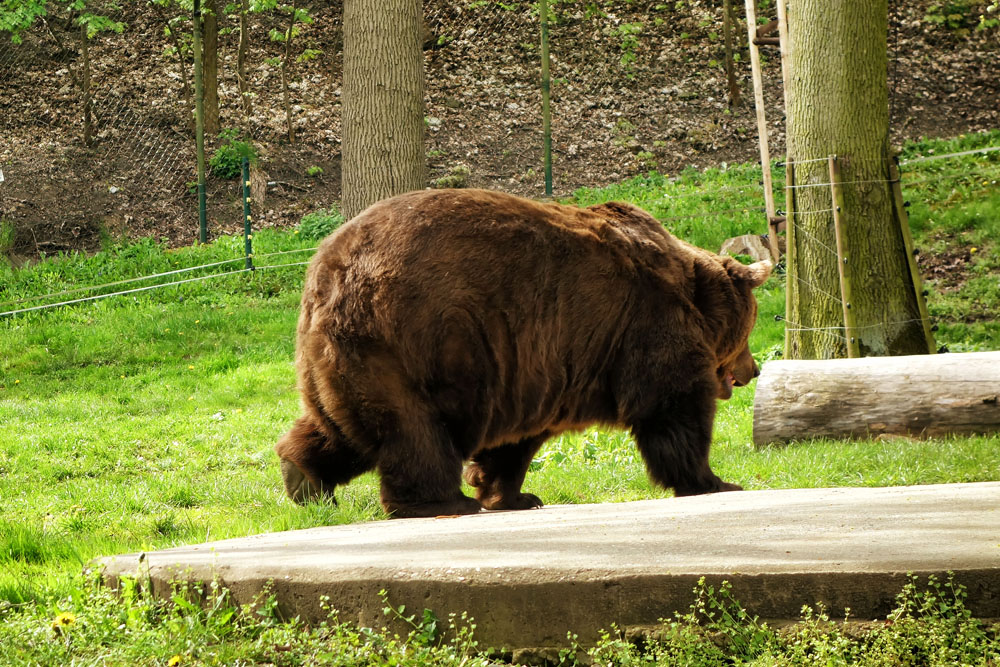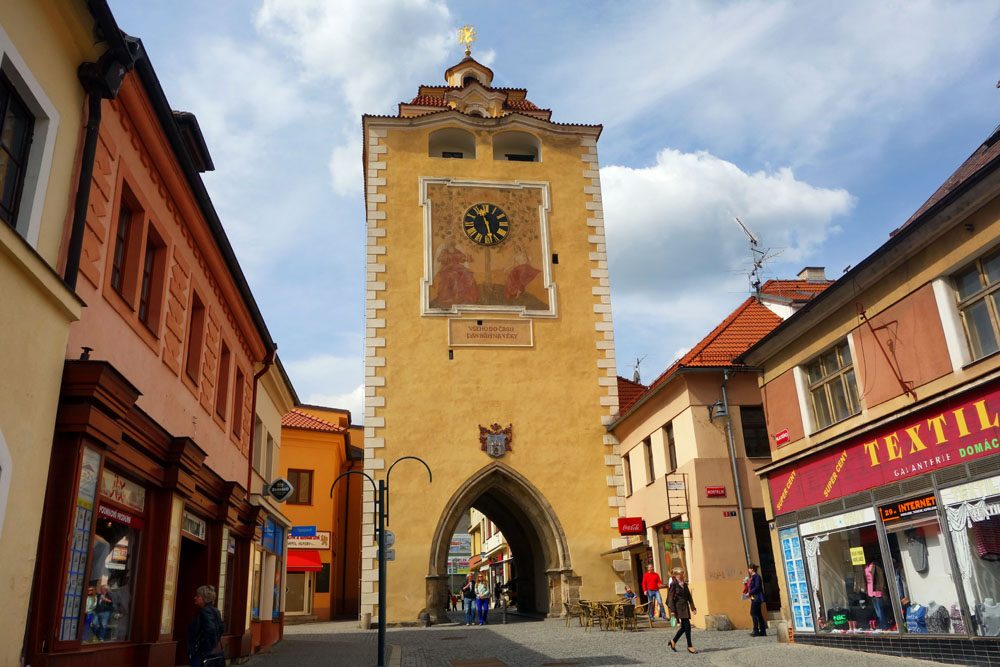 Olomouc
Olomouc lies around 2 hours east of Prague by train. While one of the lesser known cities of the Czech Republic, Olomouc has the largest historical city center after Prague, meaning there's plenty to see. There's an astronomical clock too, though the Olomouc one was damaged in the second world war and afterwards repaired during the communist times. The figures on the clock are, of course, good wholesome workers.
Olomouc is otherwise known for a decidedly smelly kind of cheese. For maximum effect, it may be served as one ingredient in a garlic soup, which can also include ham and eggs. It's delicious, though ensure that anyone you intend to kiss that evening orders it with you! I was staying not far from the Moritz brewery, which as well as brewing some tasty and very refreshing beers also serves up some great food. The brewery gulaš was excellent.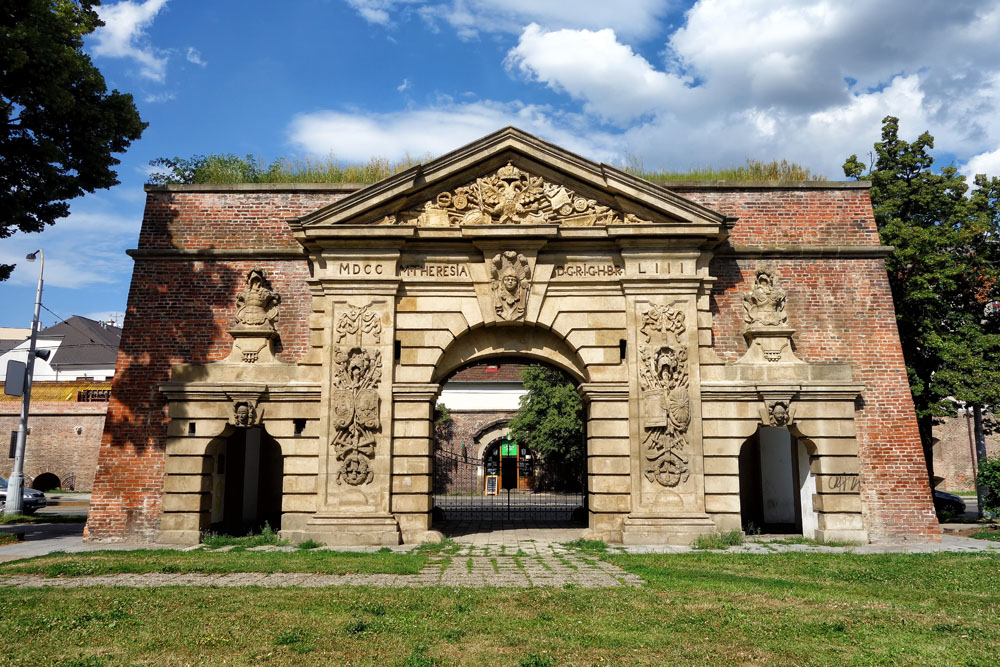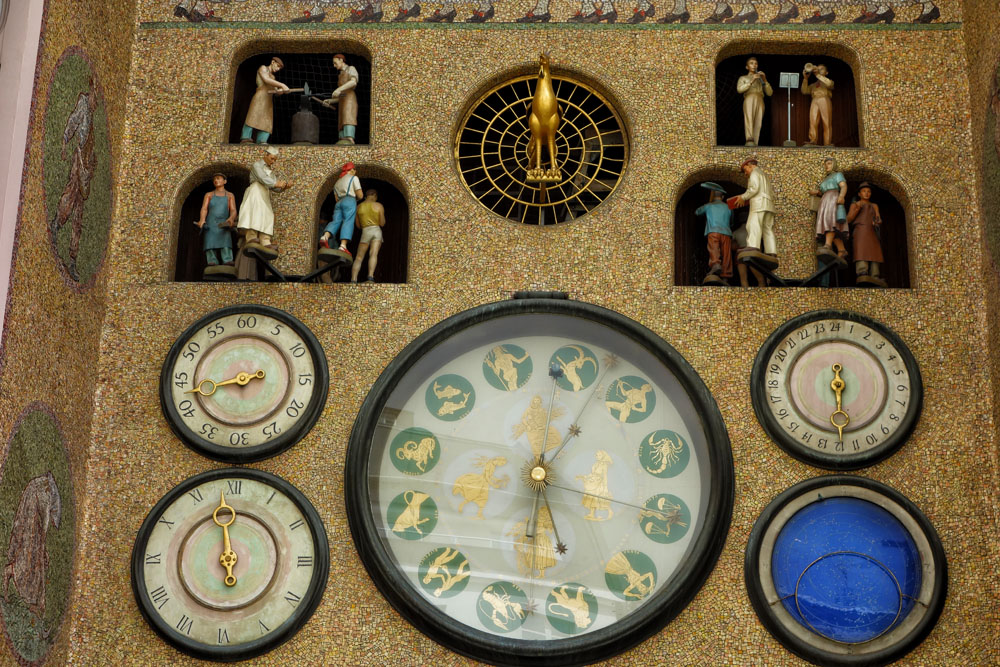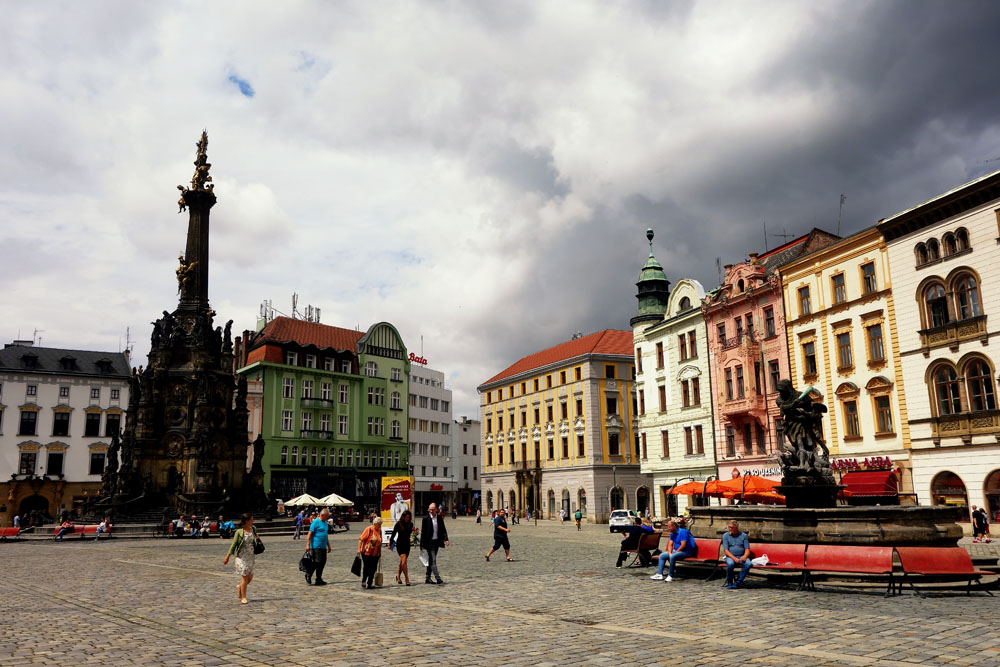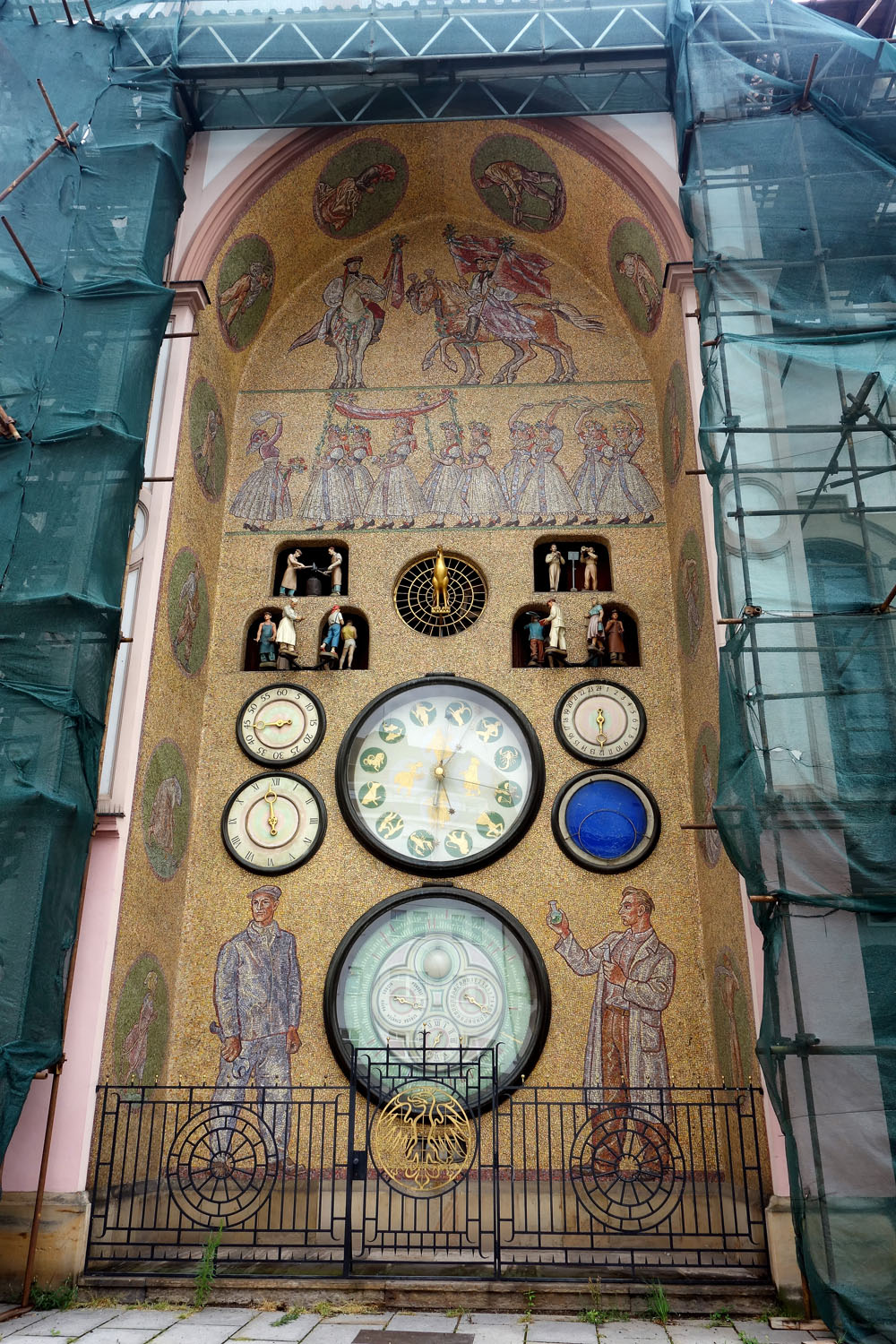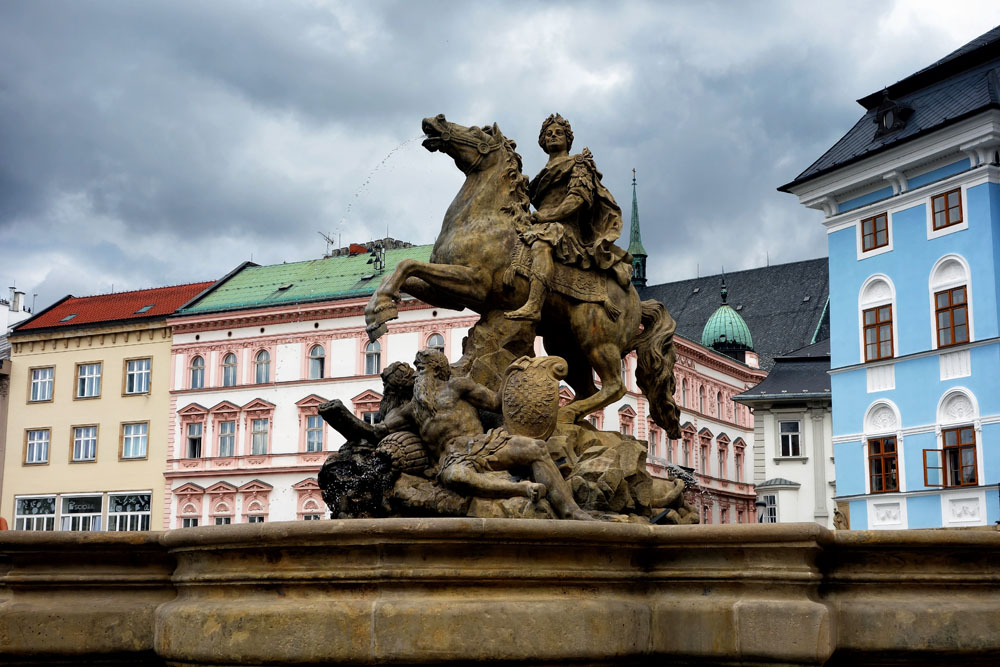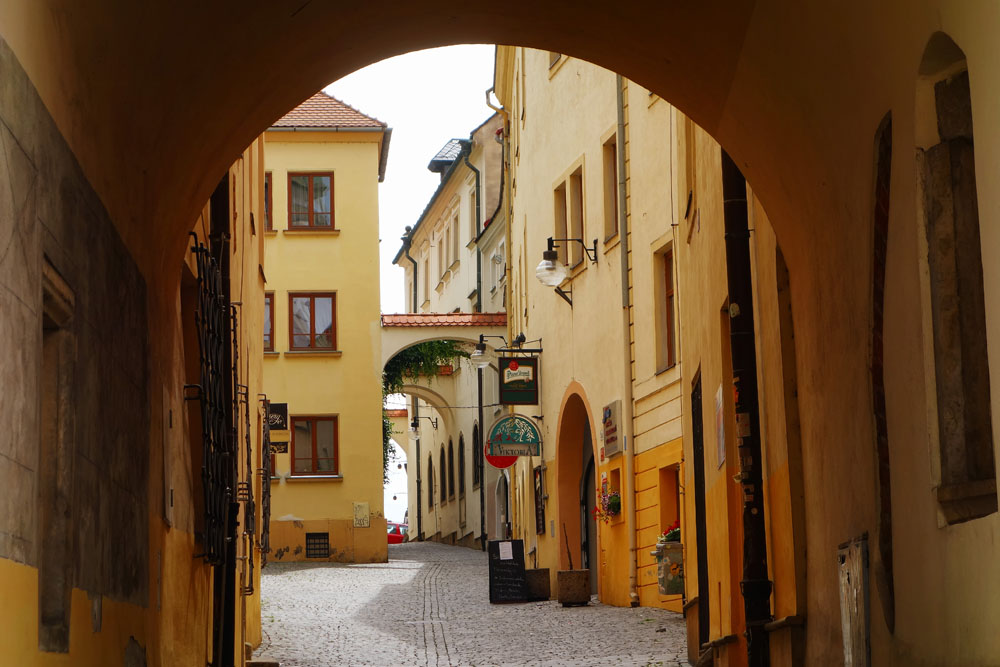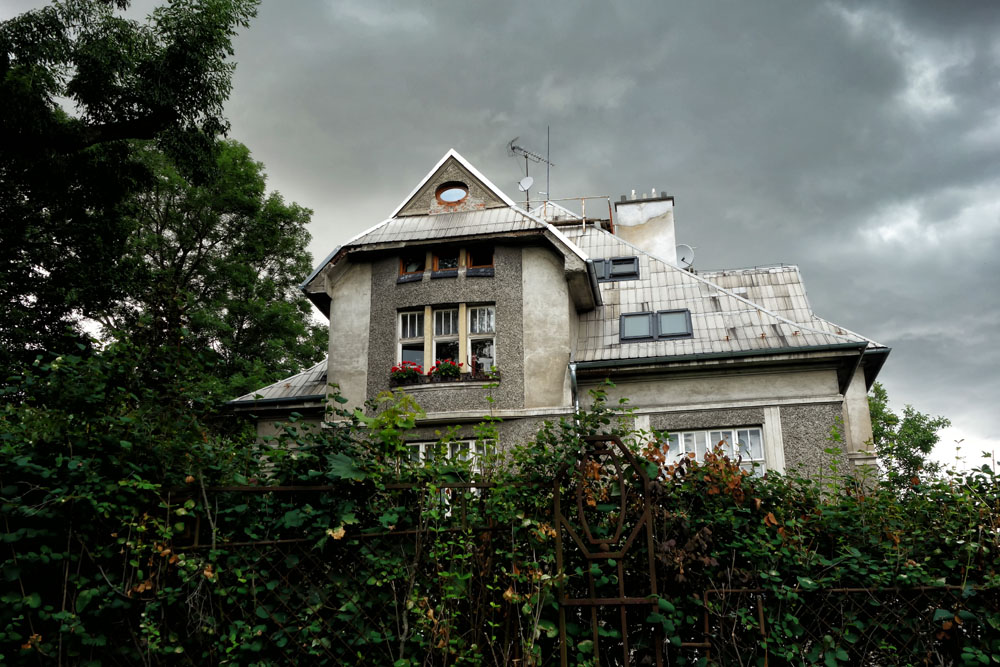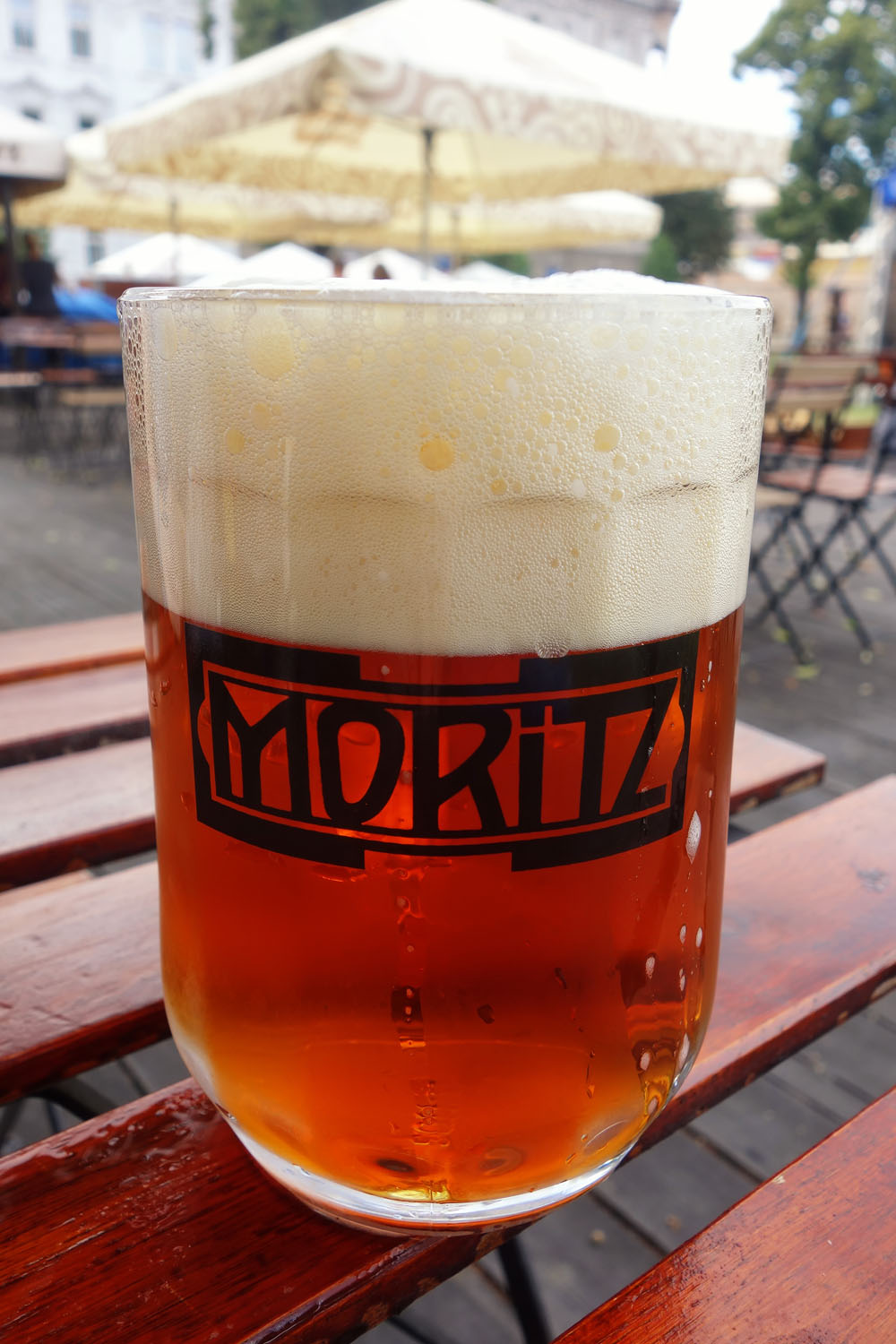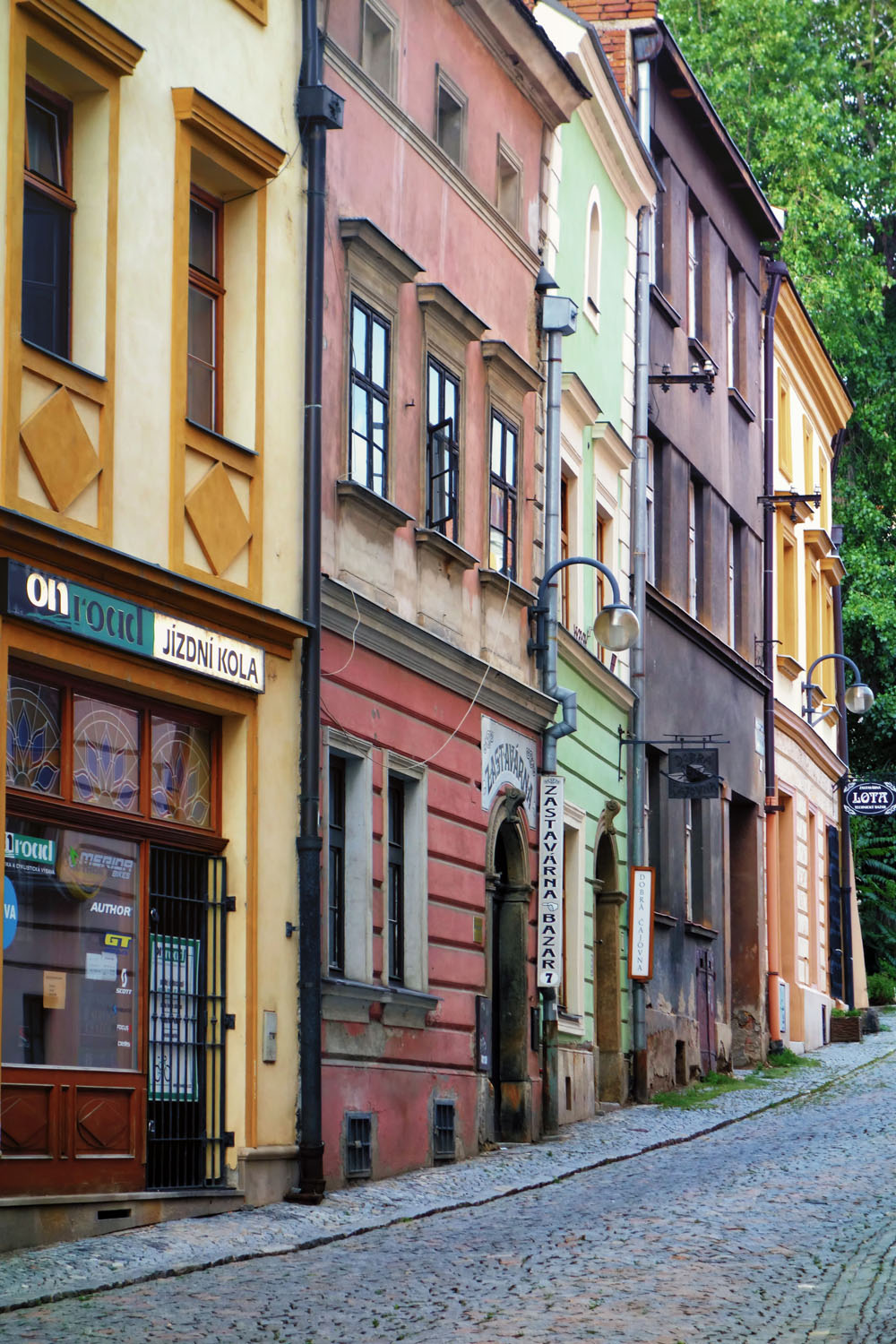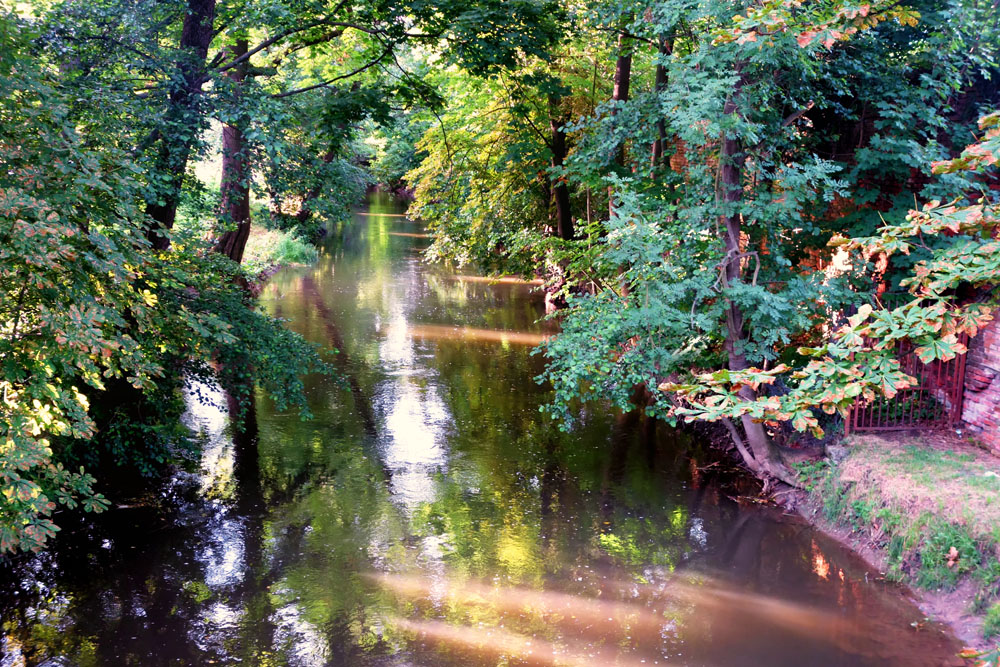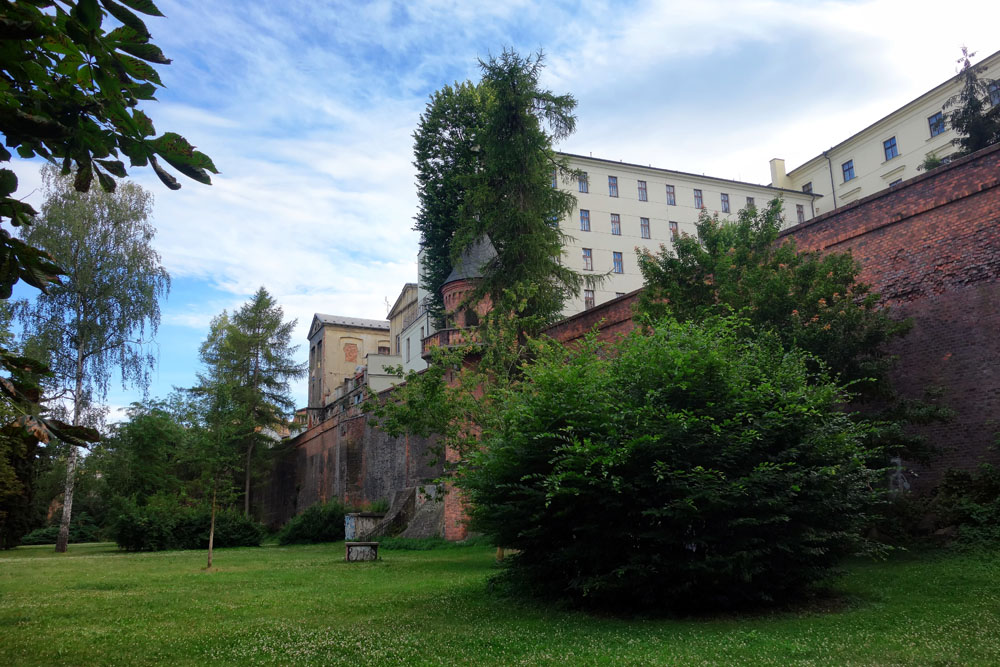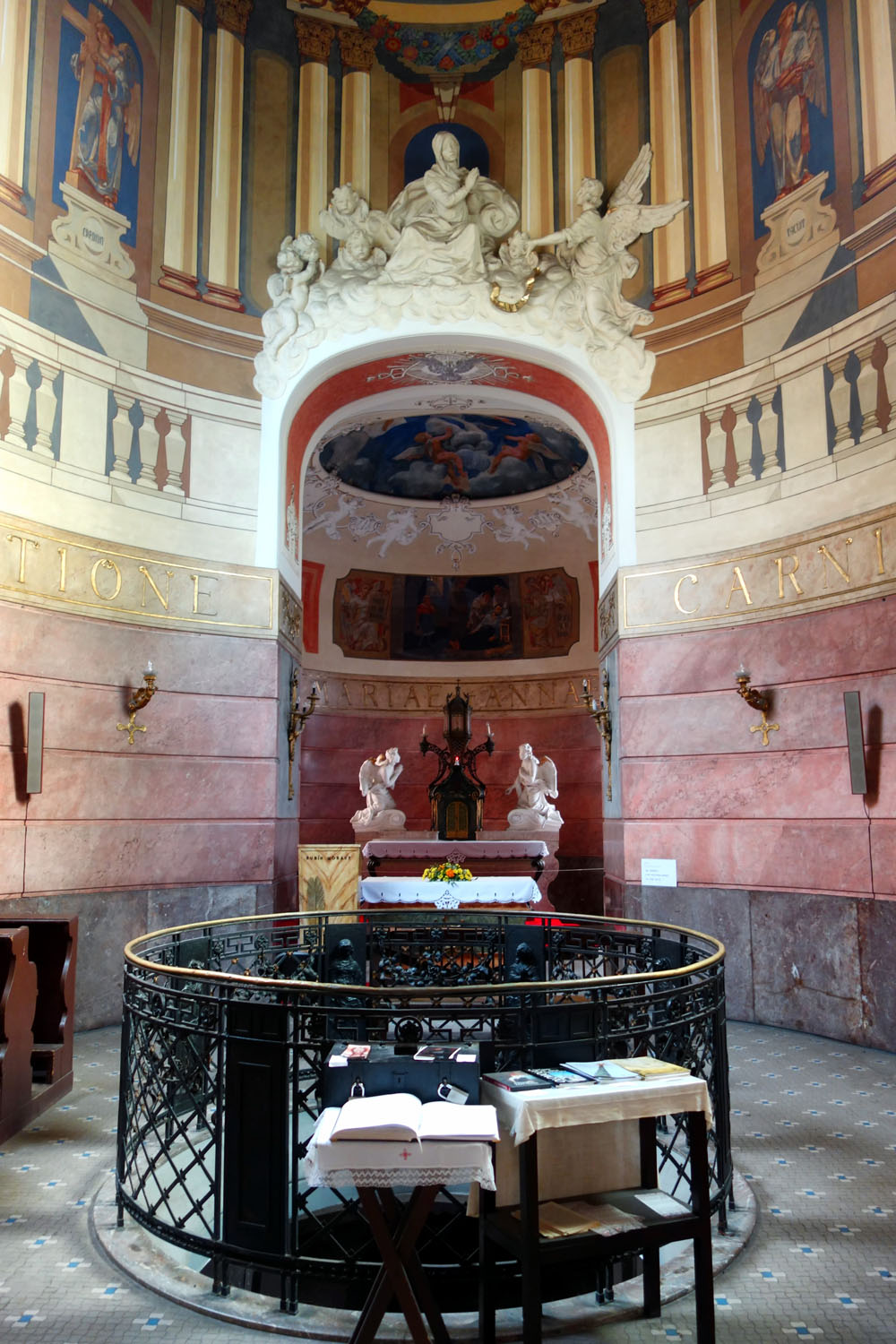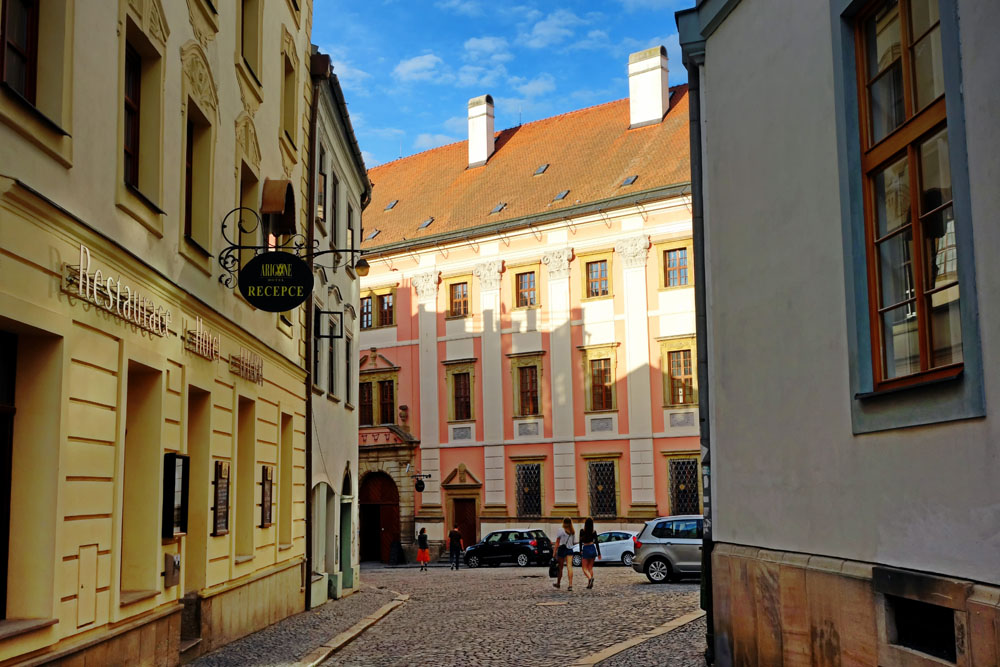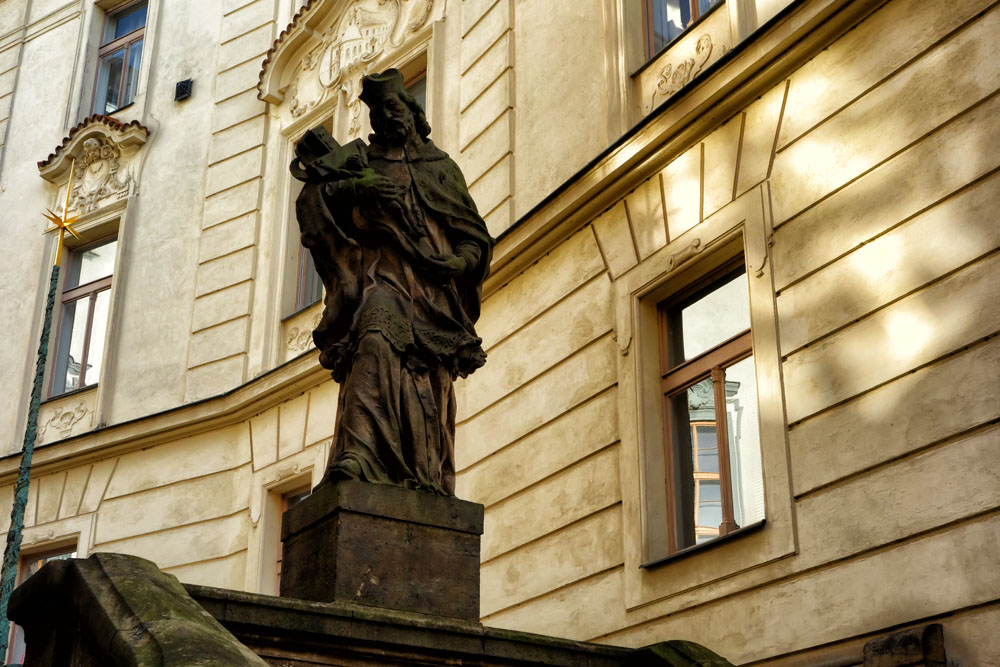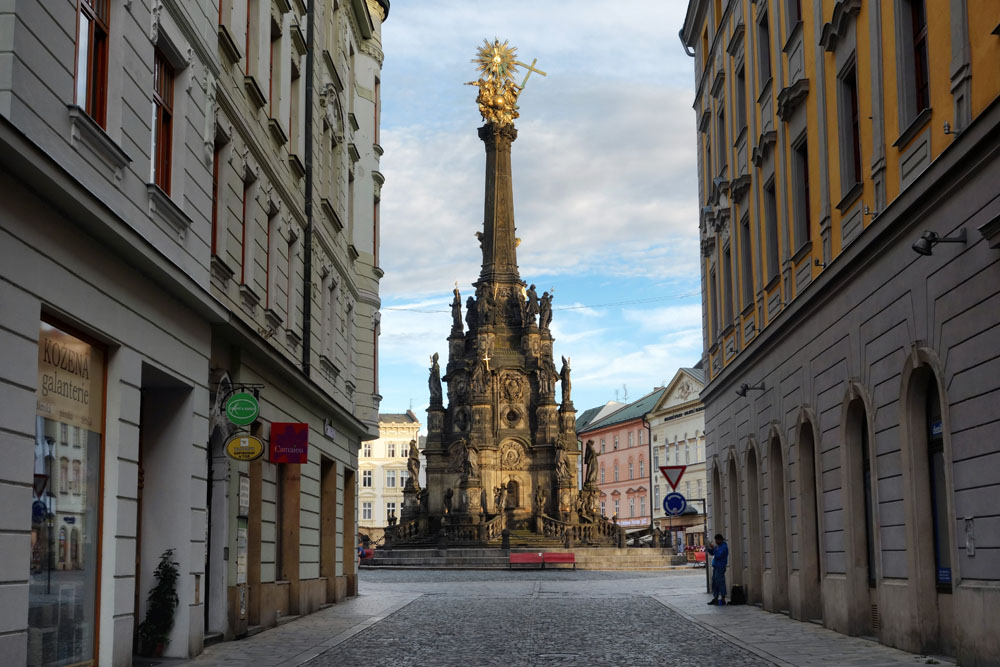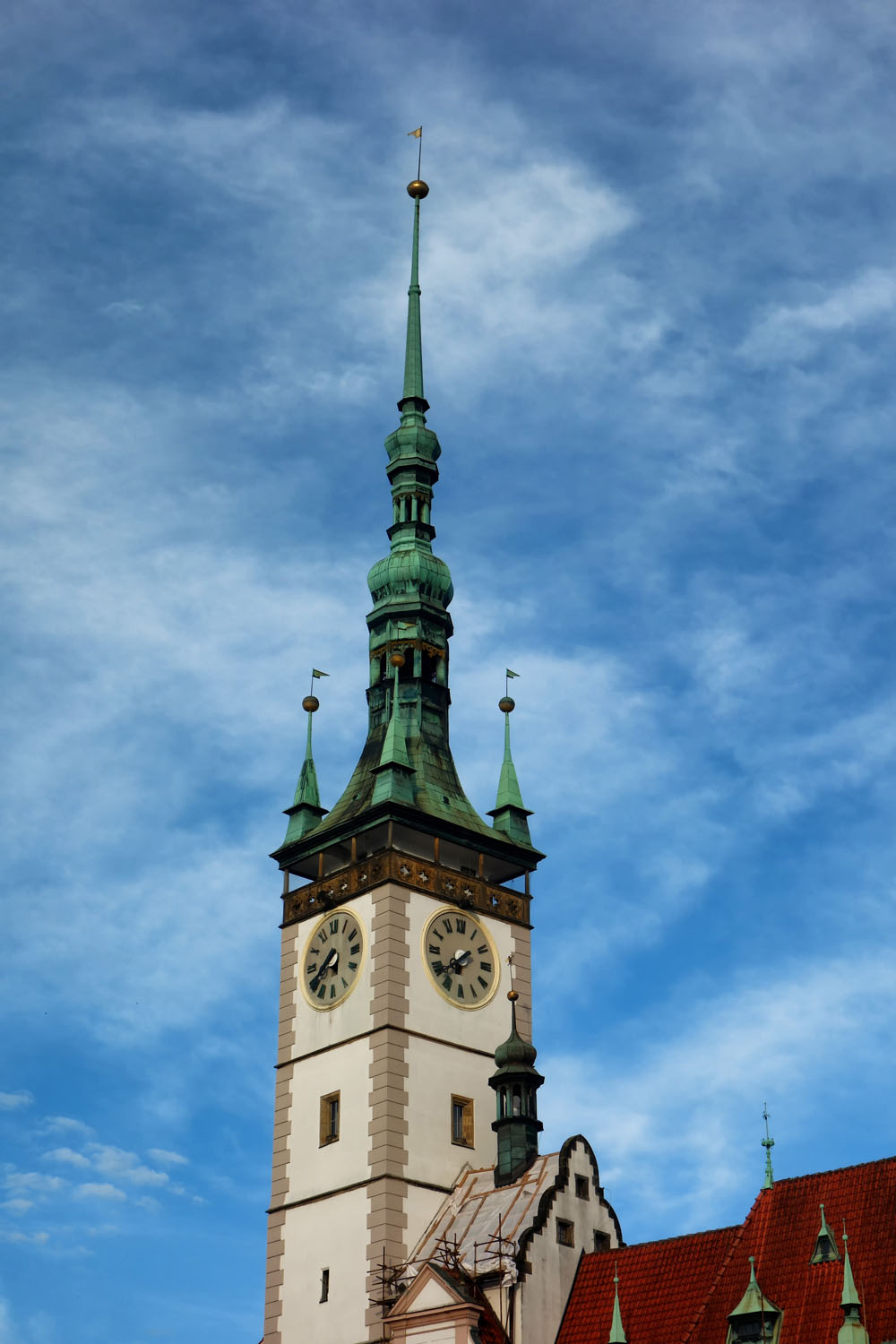 Plzeň
Plzeň is most famous for giving Pilsner beer its name, but there's plenty to see here beside the famous brewery. There are numerous charming buildings, the second largest syngagogue in all of Europe, and plenty of parks to walk and relax in. Finding good food was no problem here, nor - of course - was finding good beer! Here are some photos from around the city center: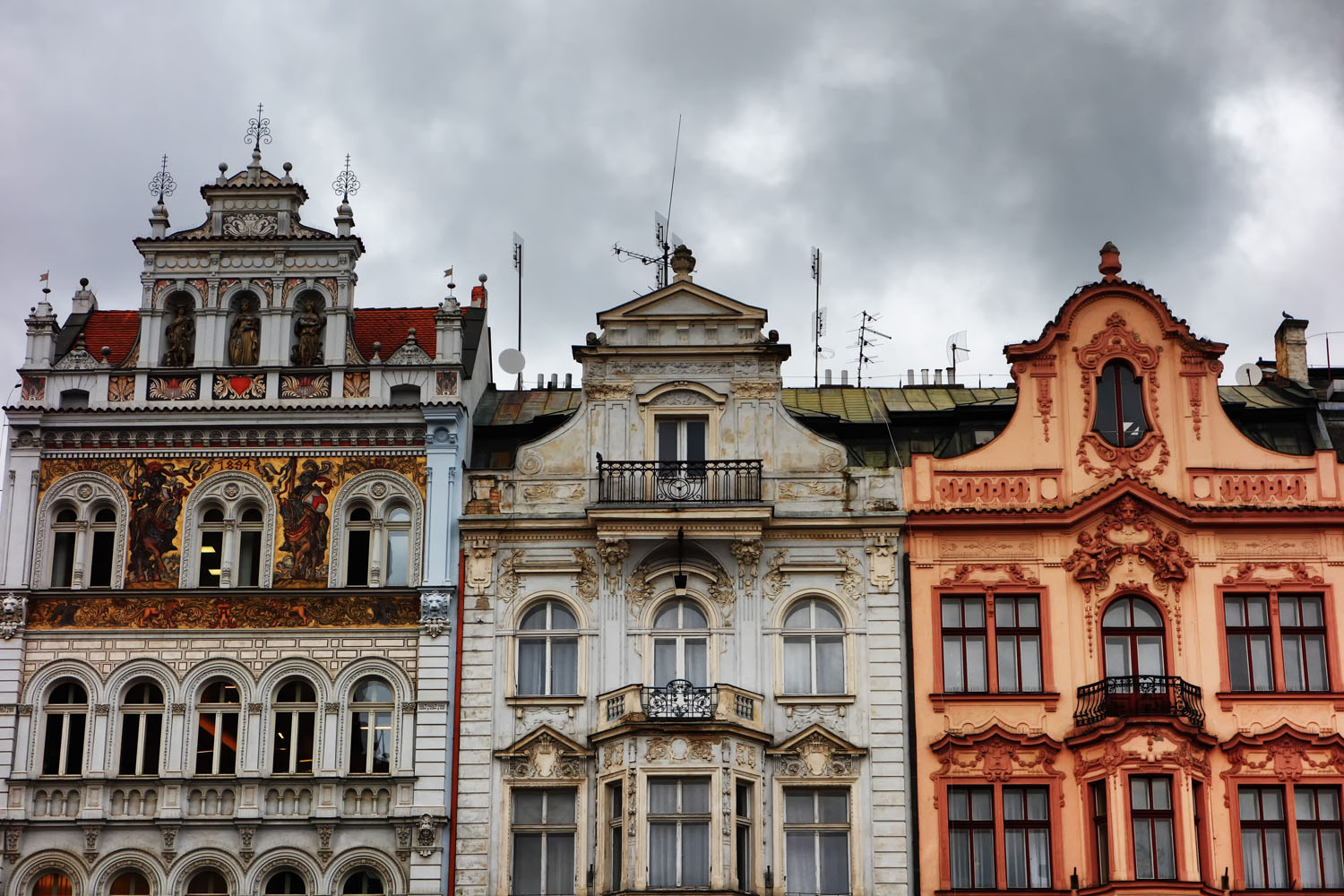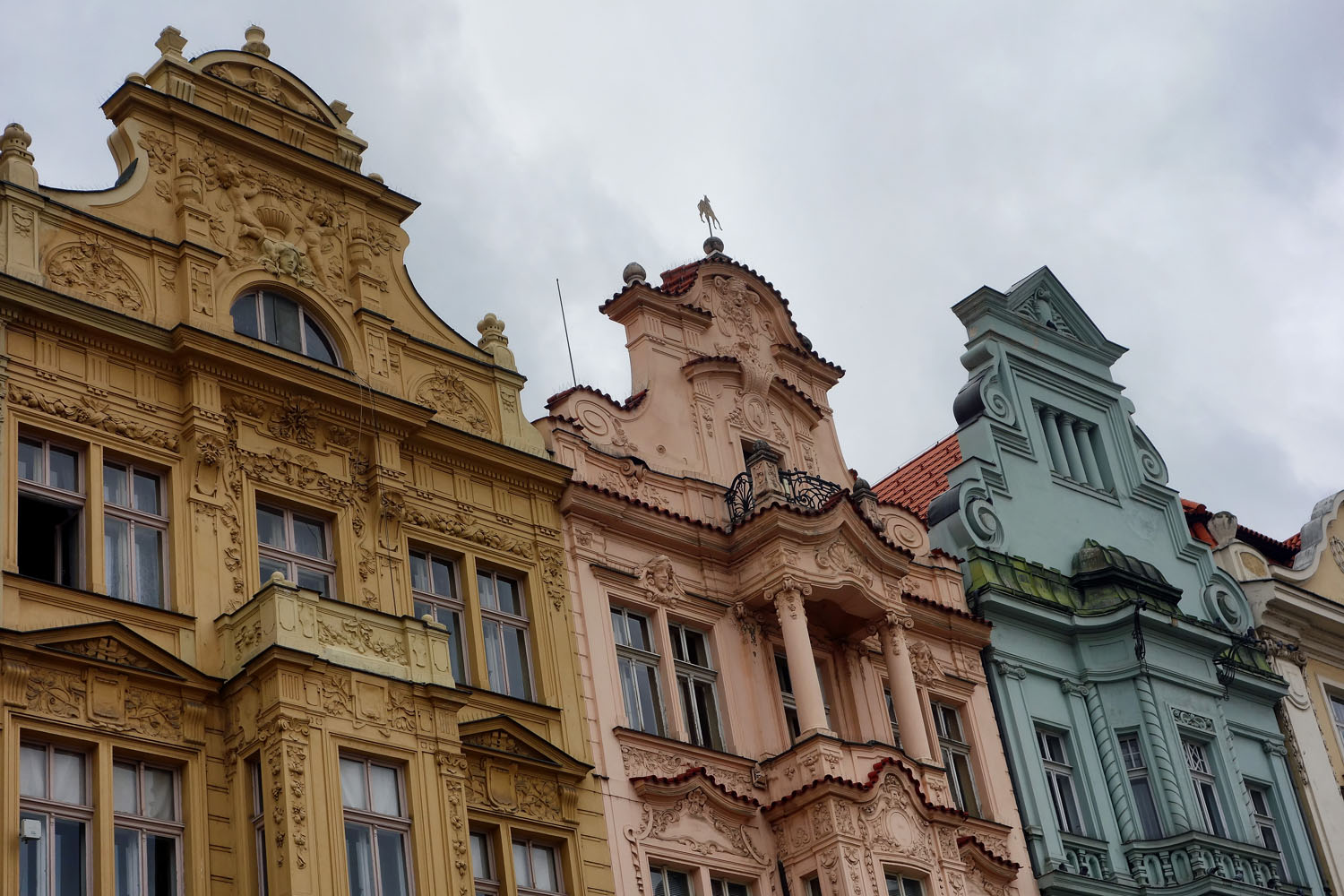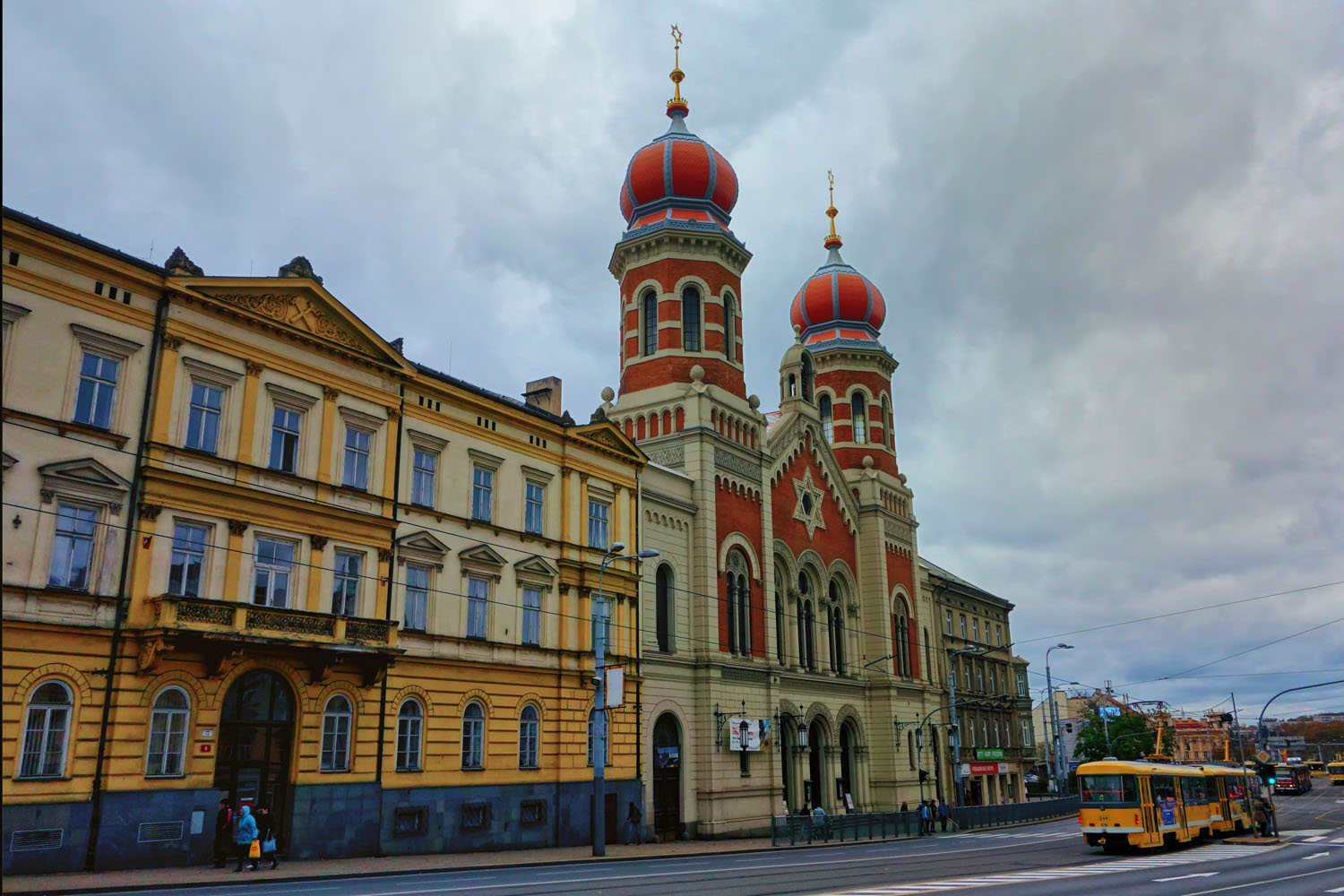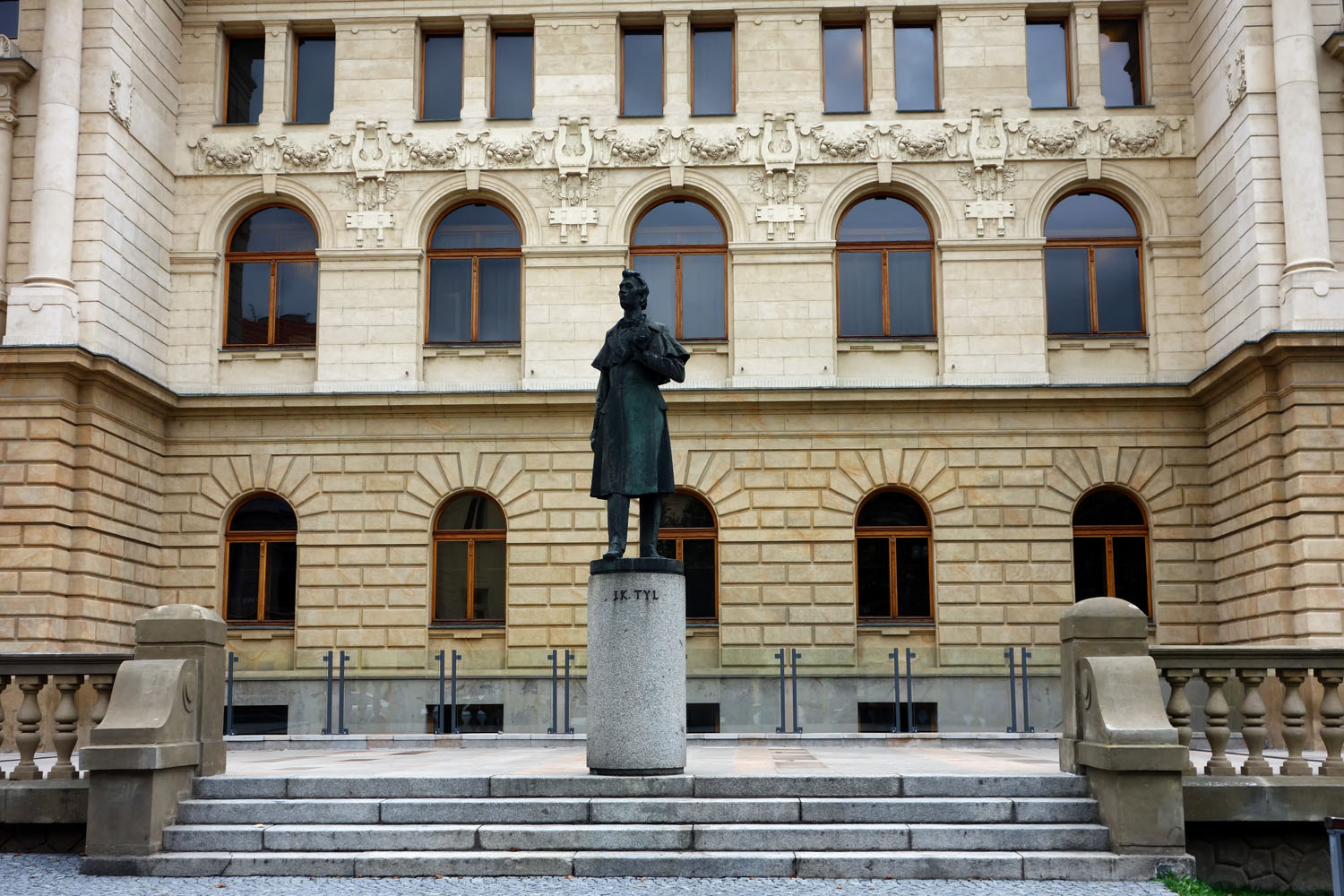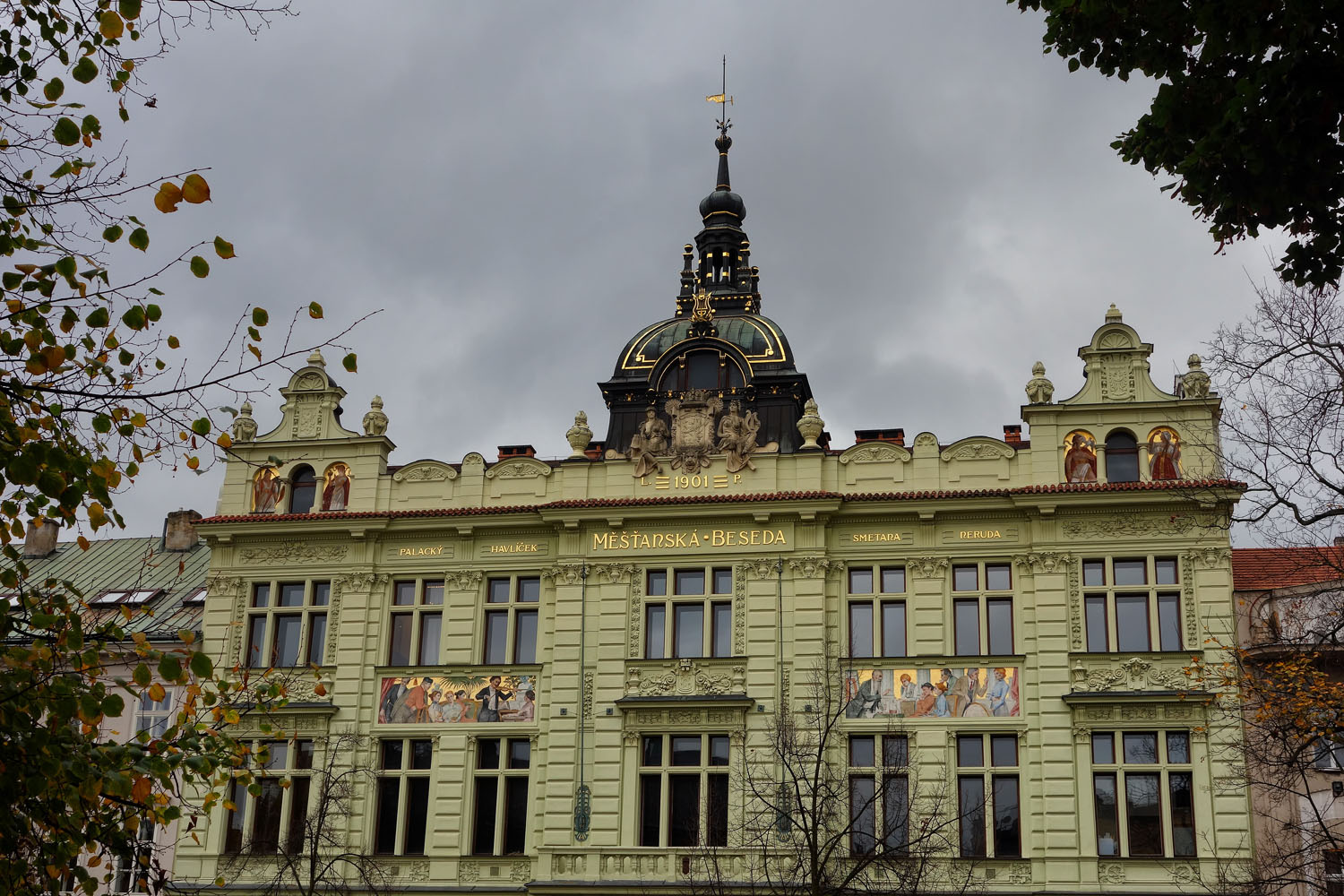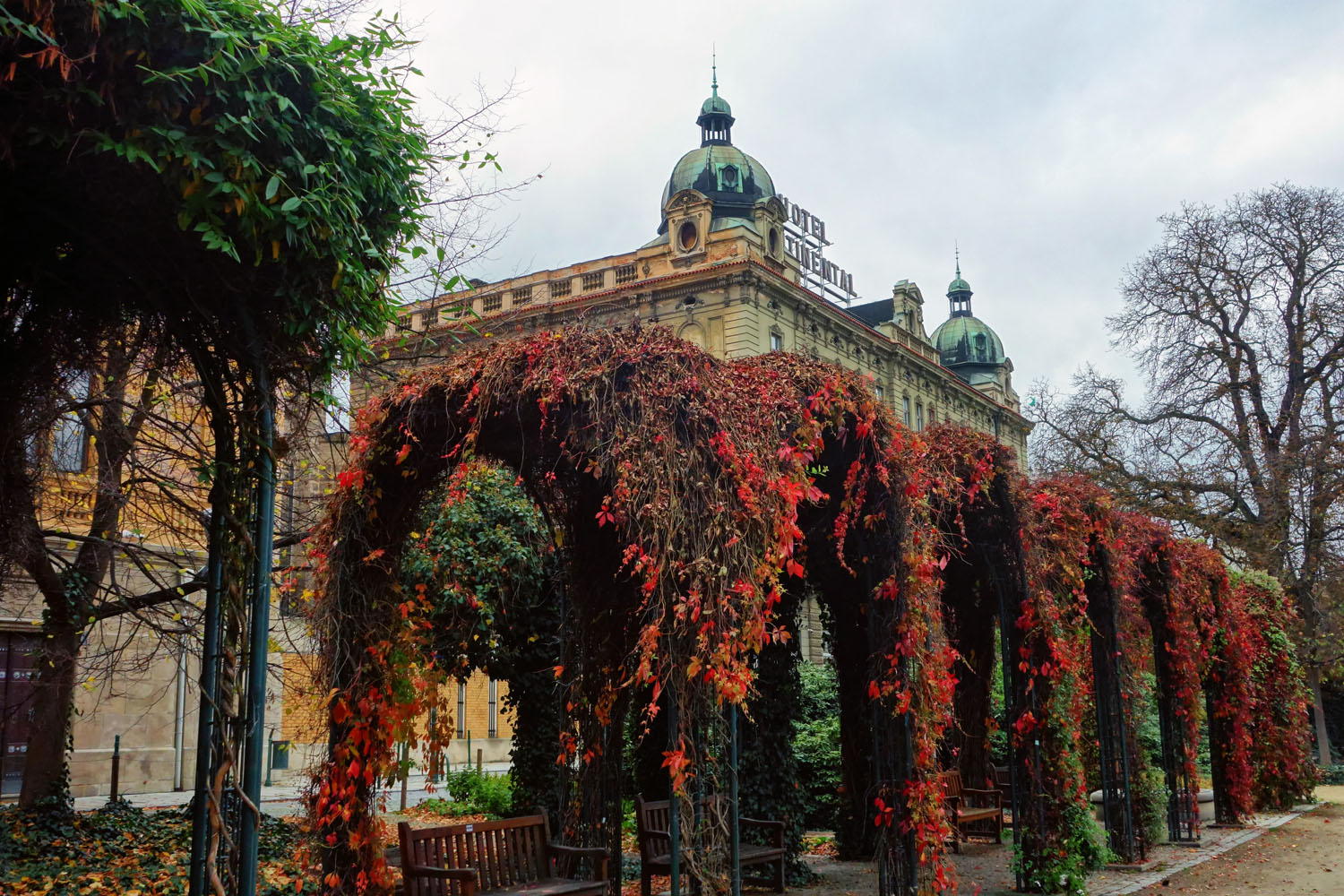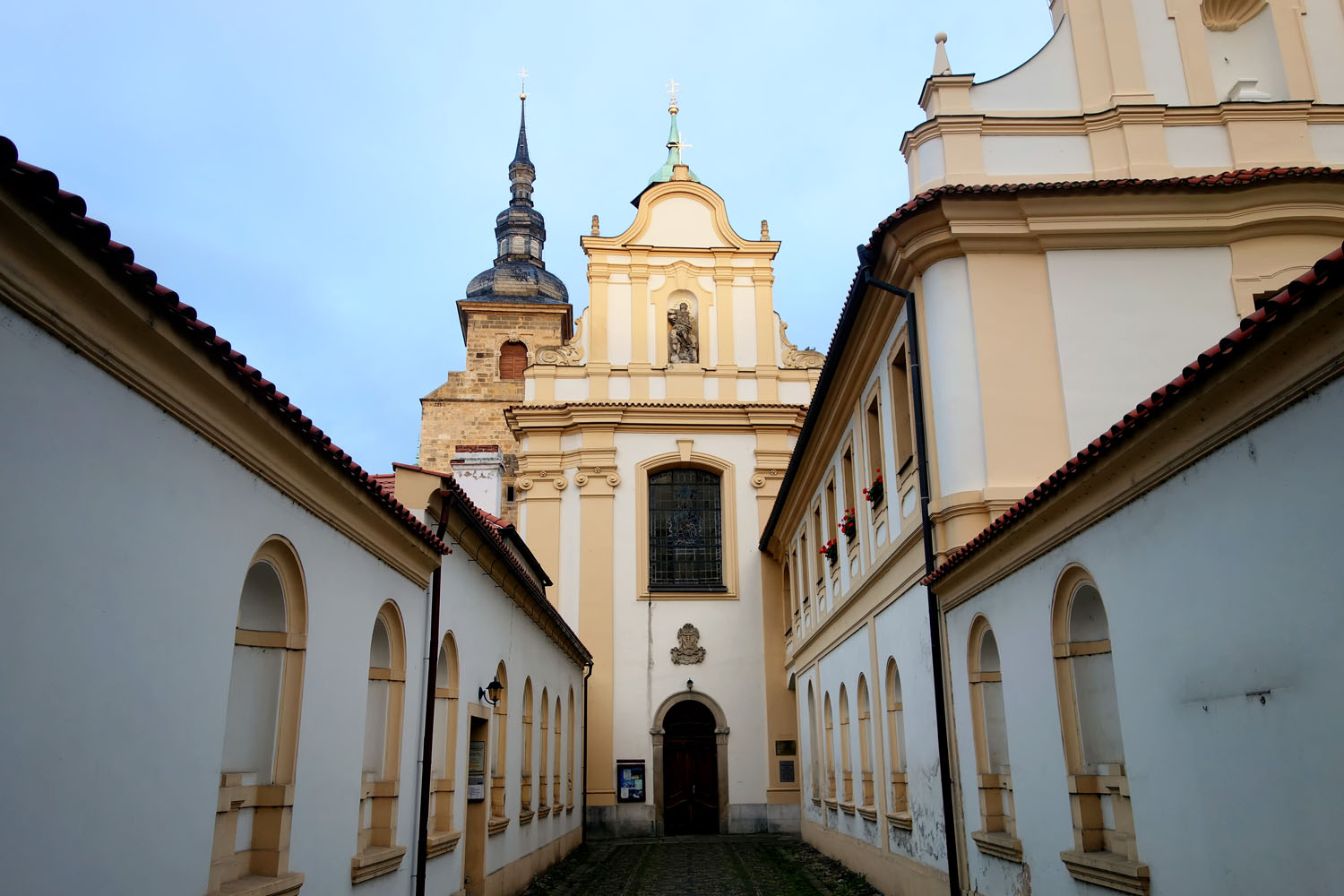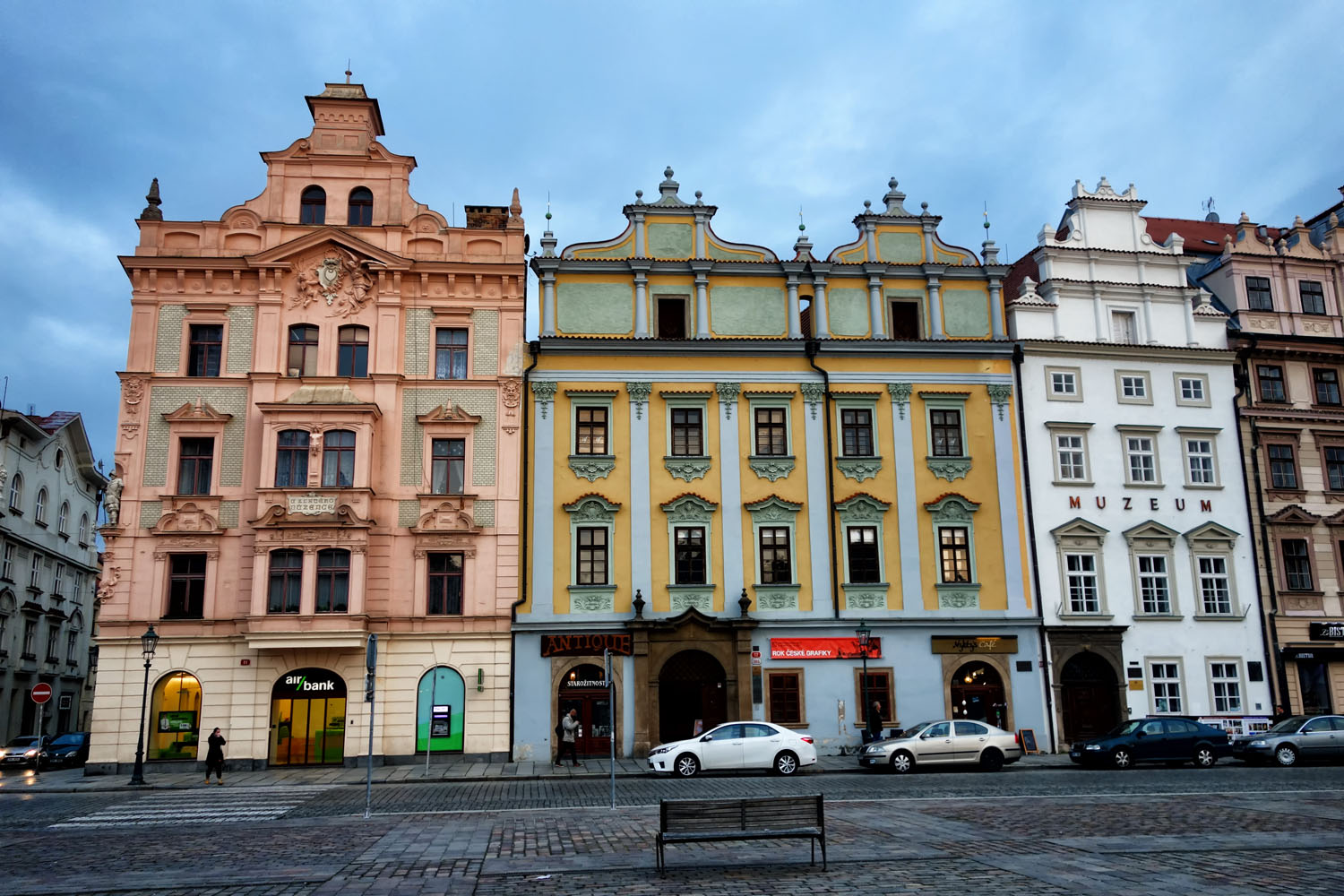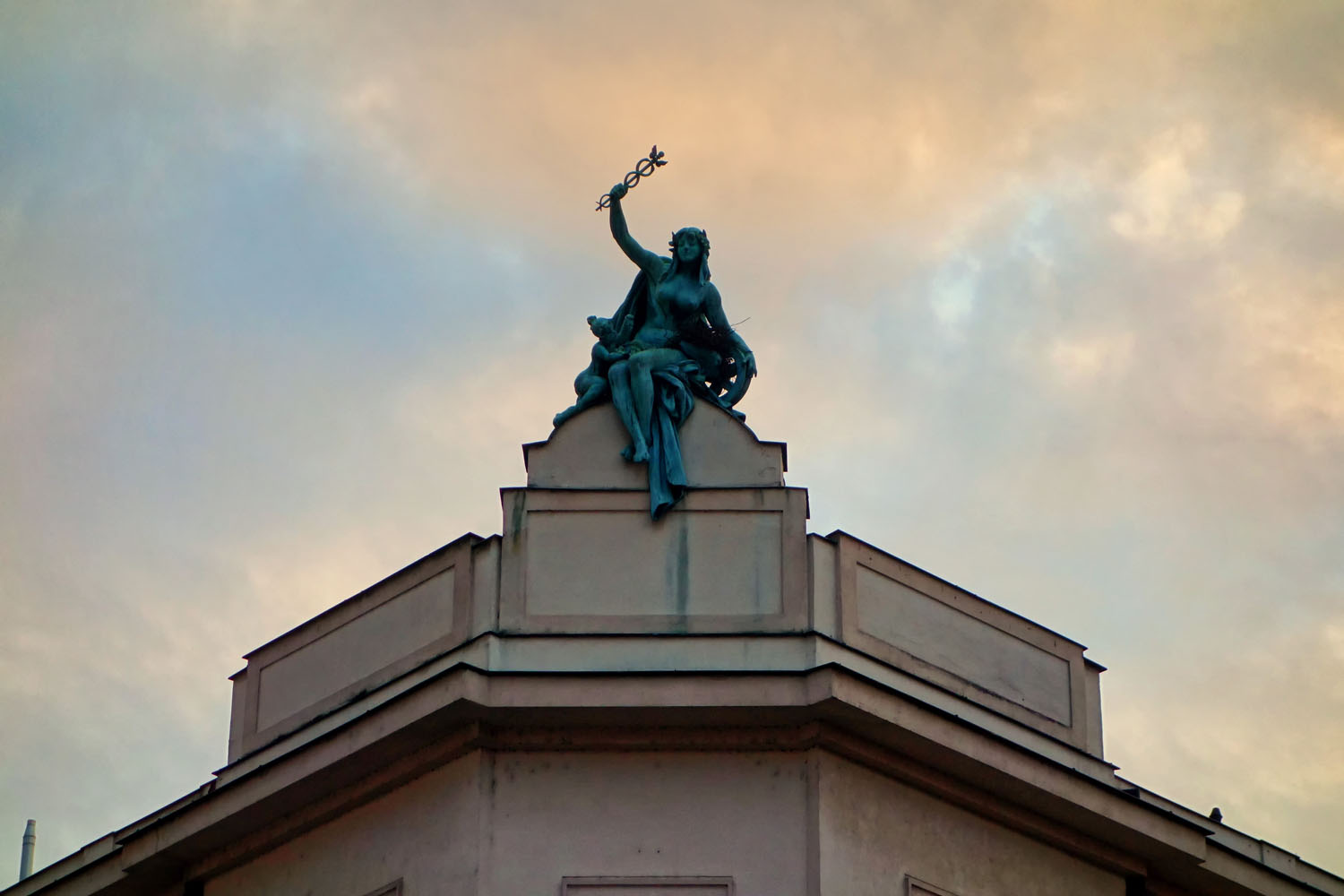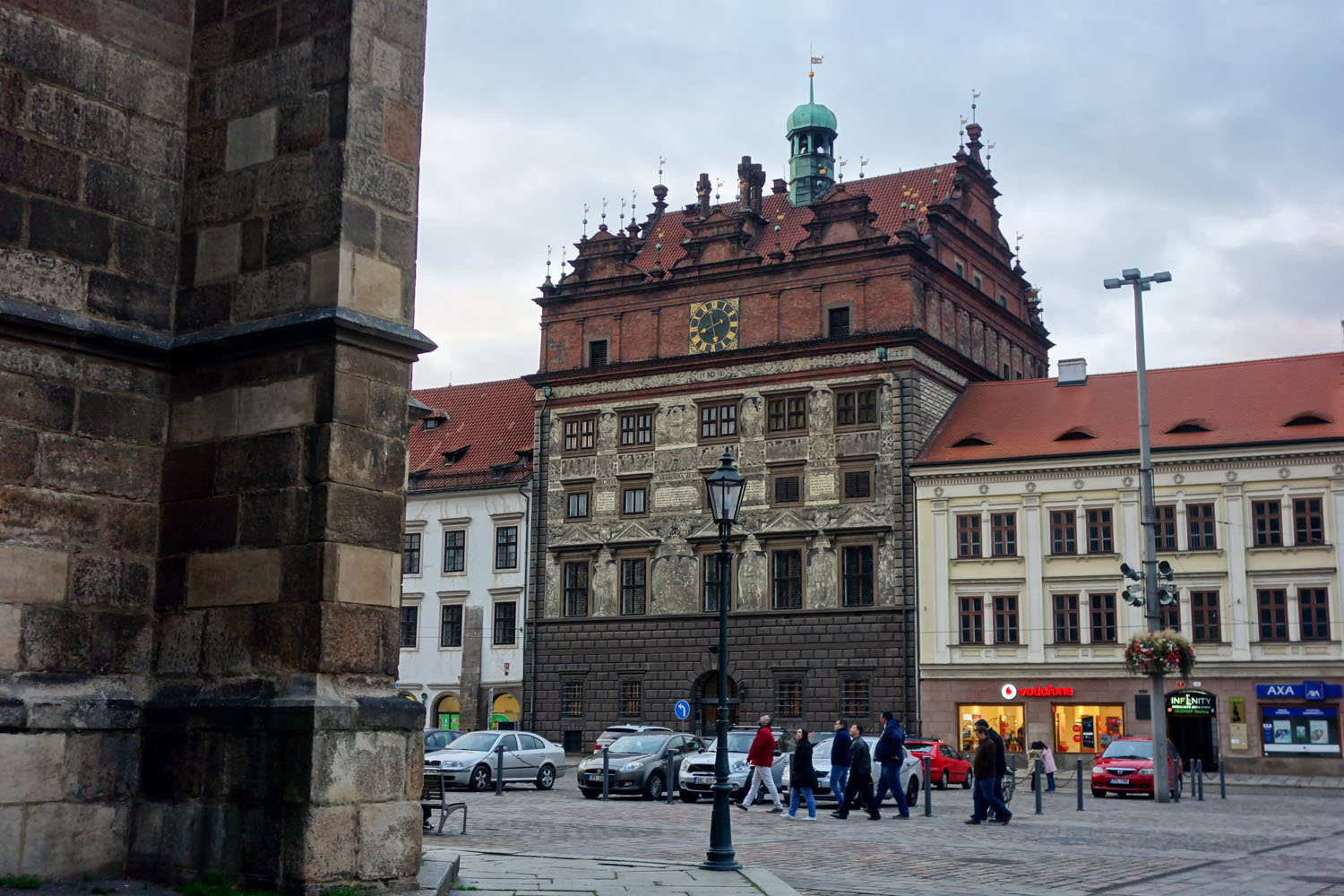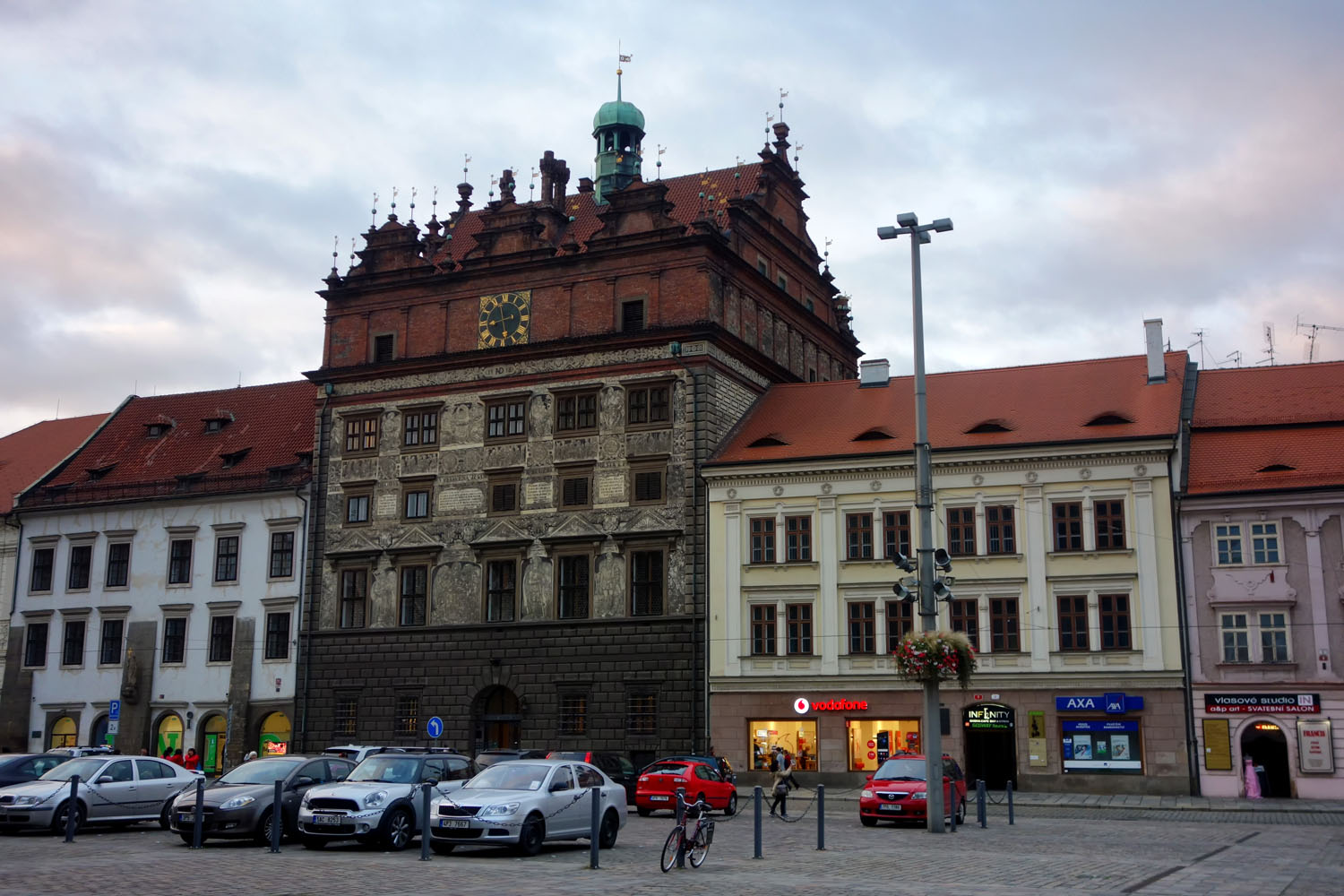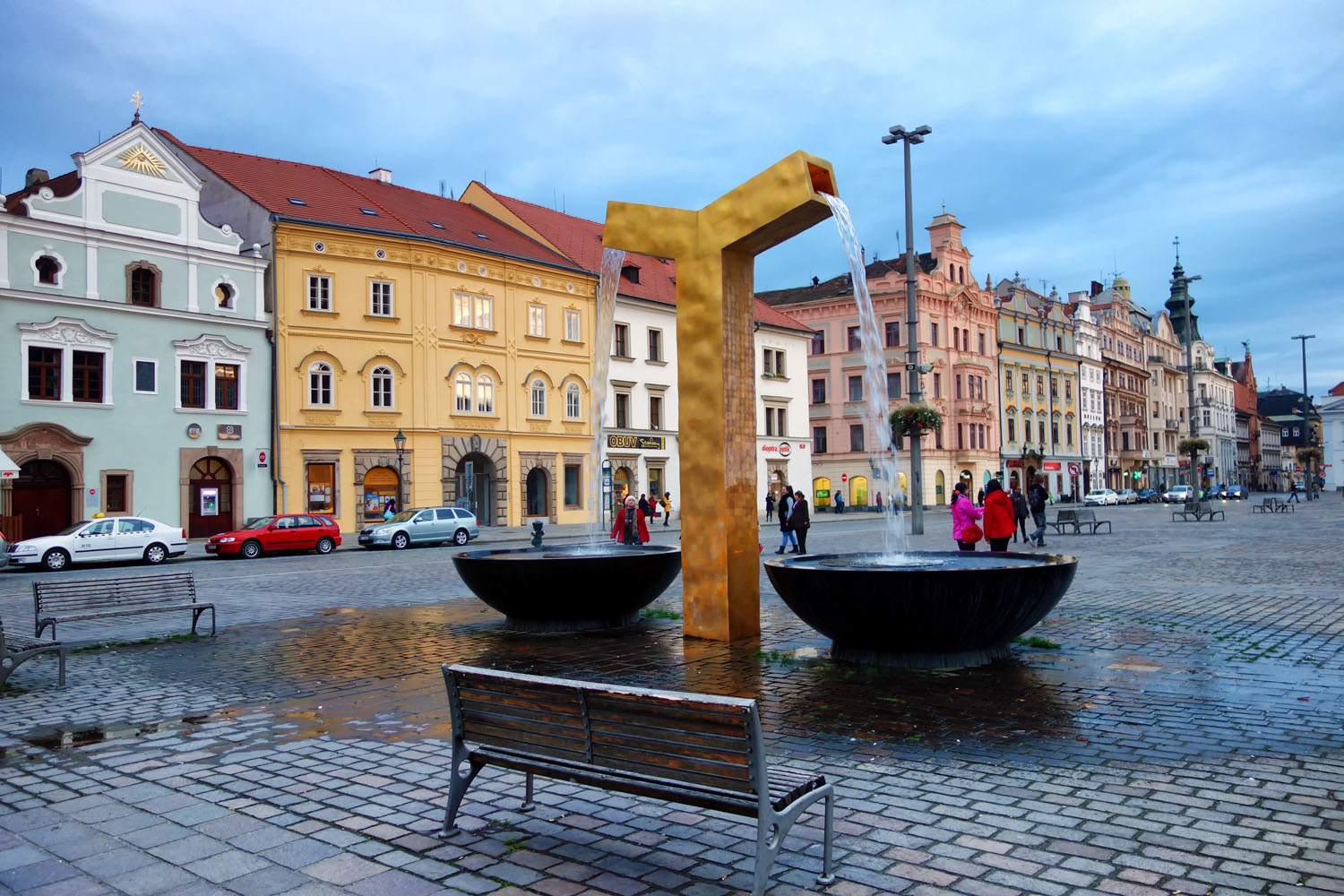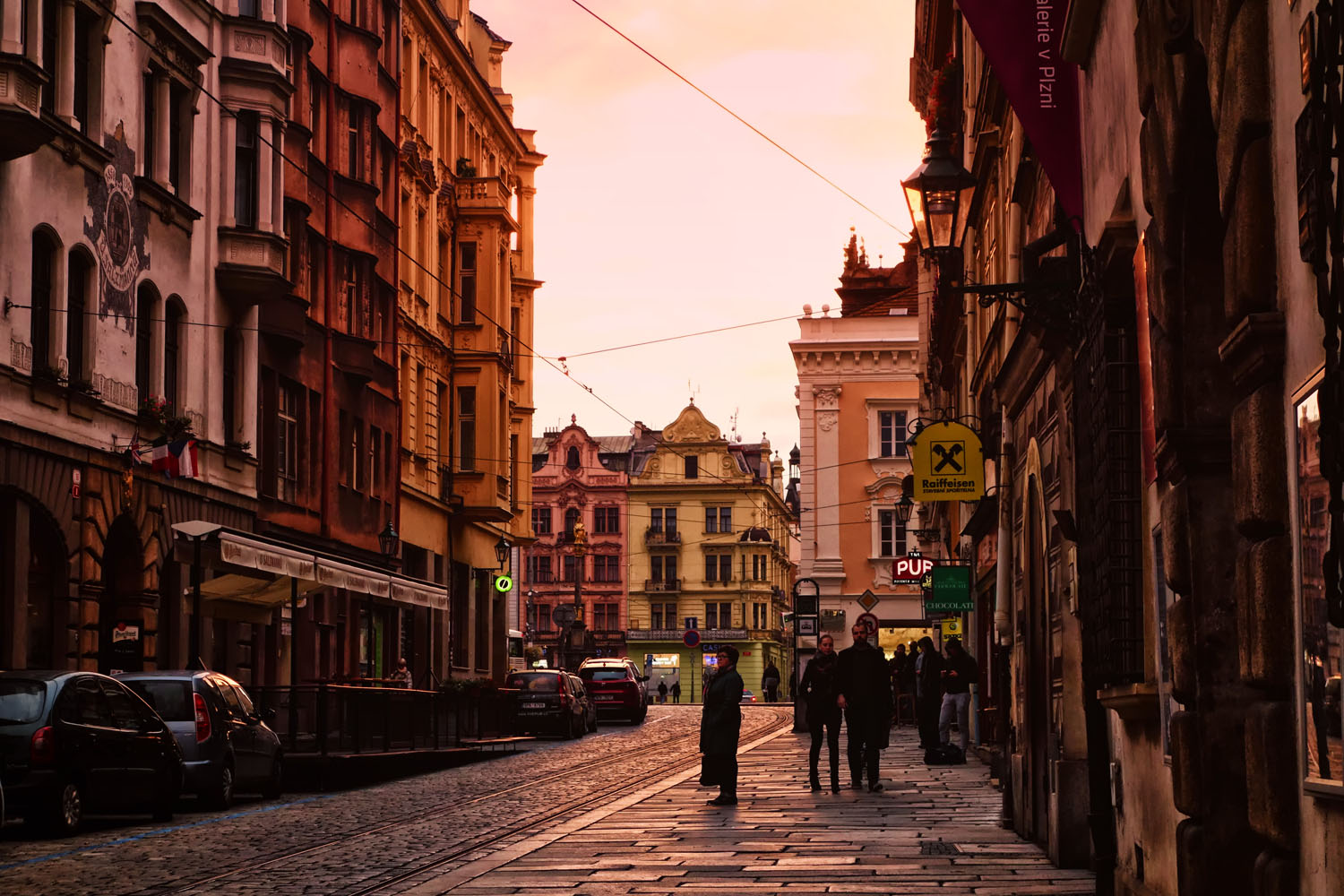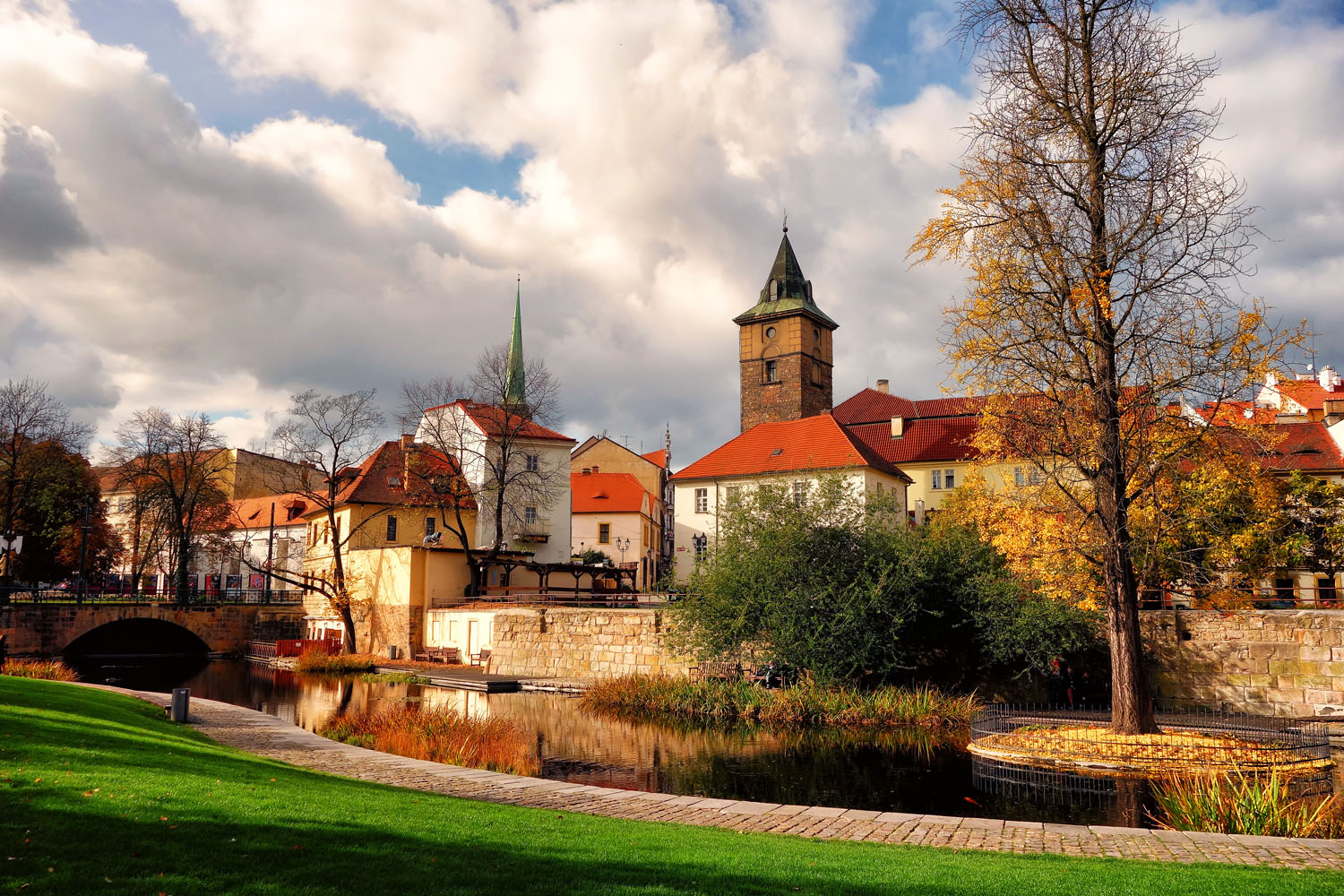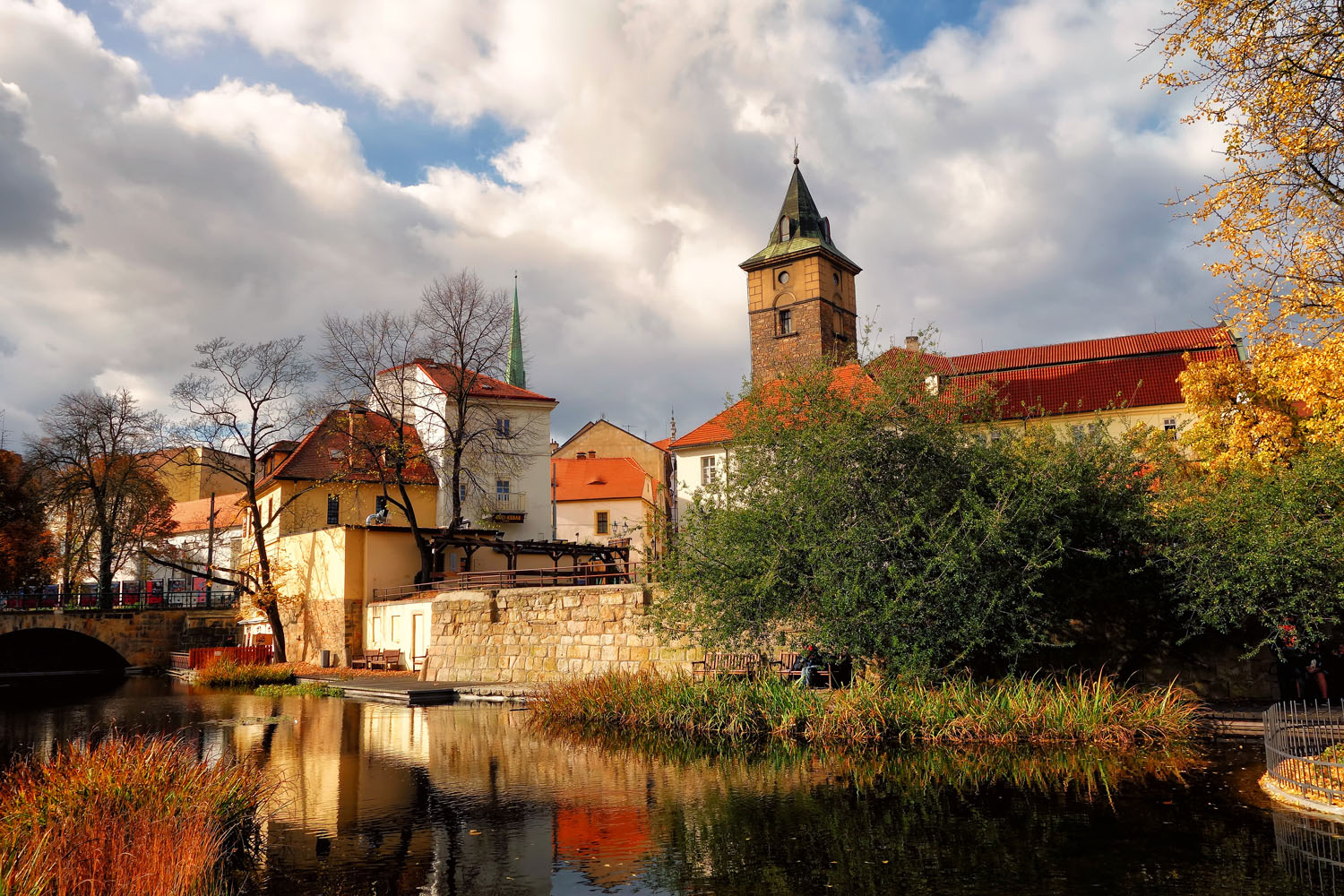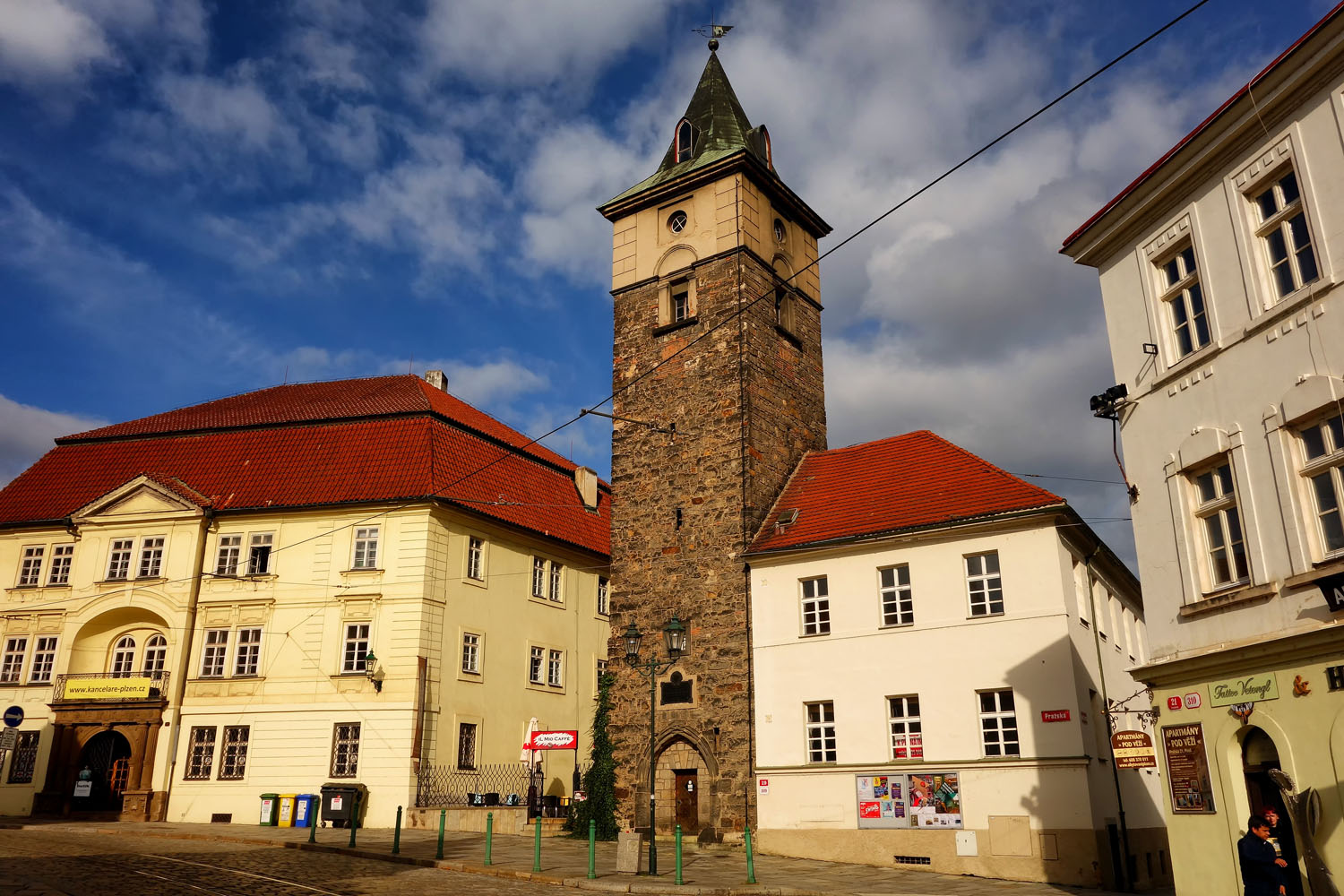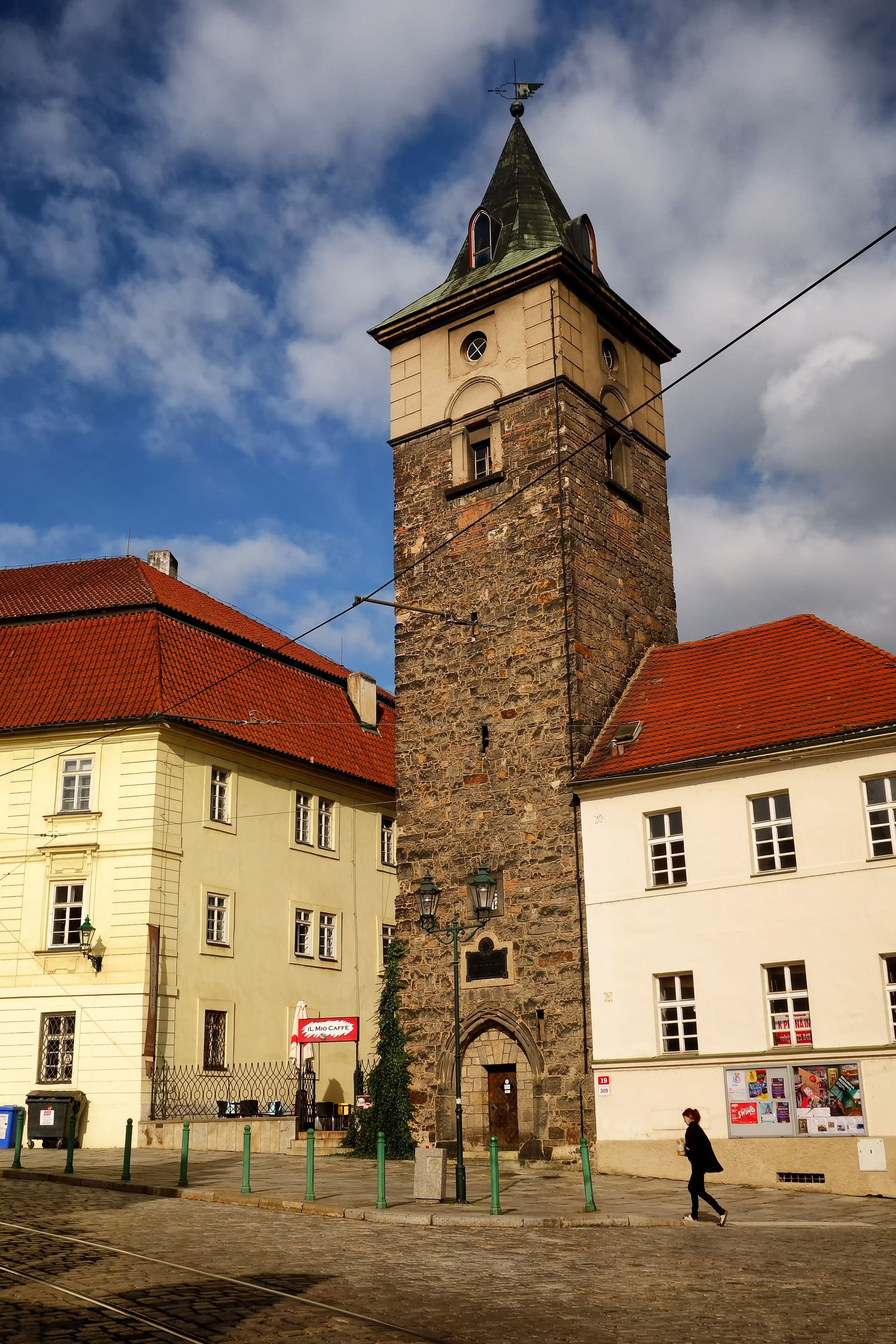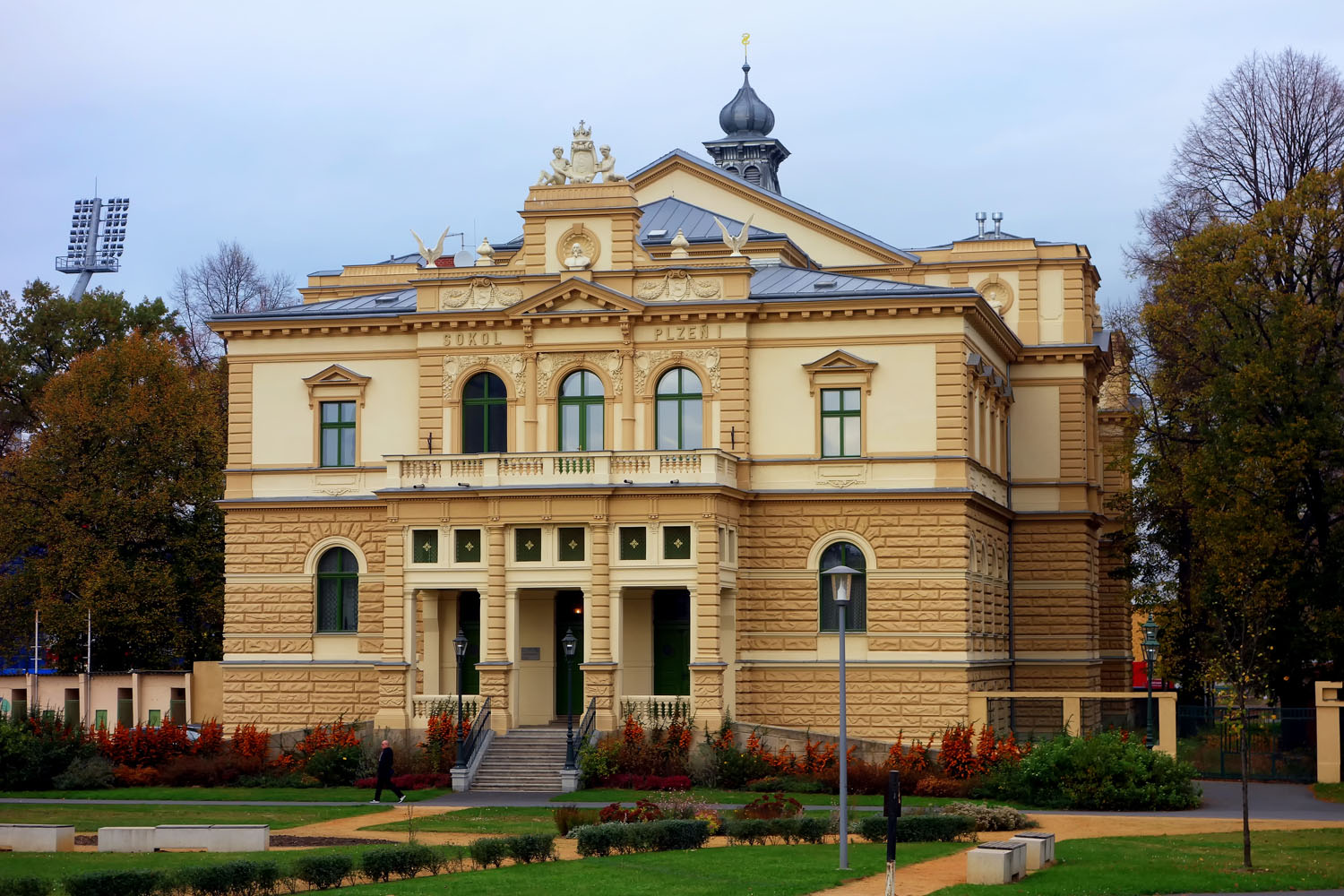 I stayed near the main square, which is huge; a number of the buildings in the photographs above were found on that square. The centerpiece is the Cathedral of St. Bartholomew, its 103 meter high tower being the tallest in the Czech Republic. I snapped it day and night and, of course, took a look inside.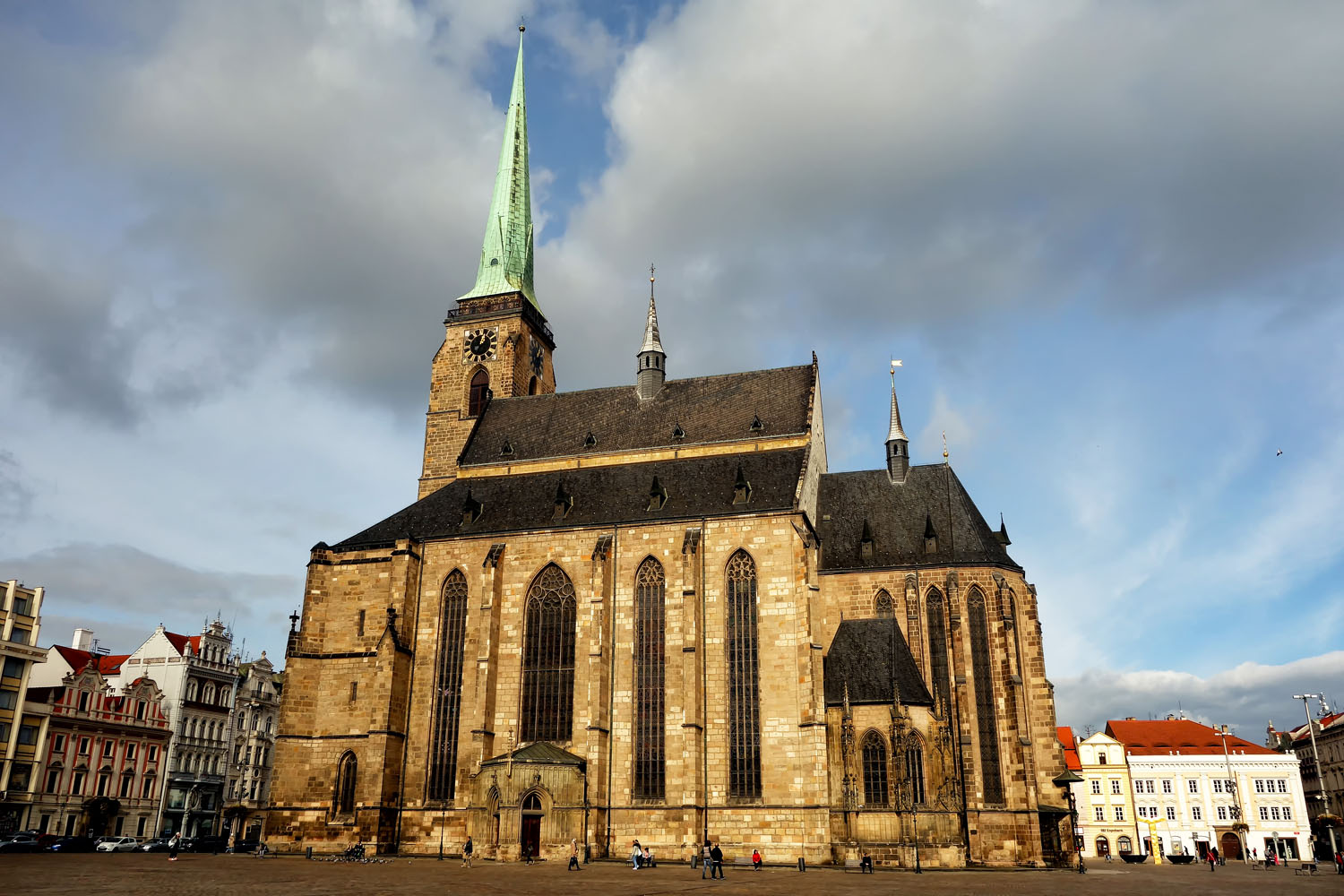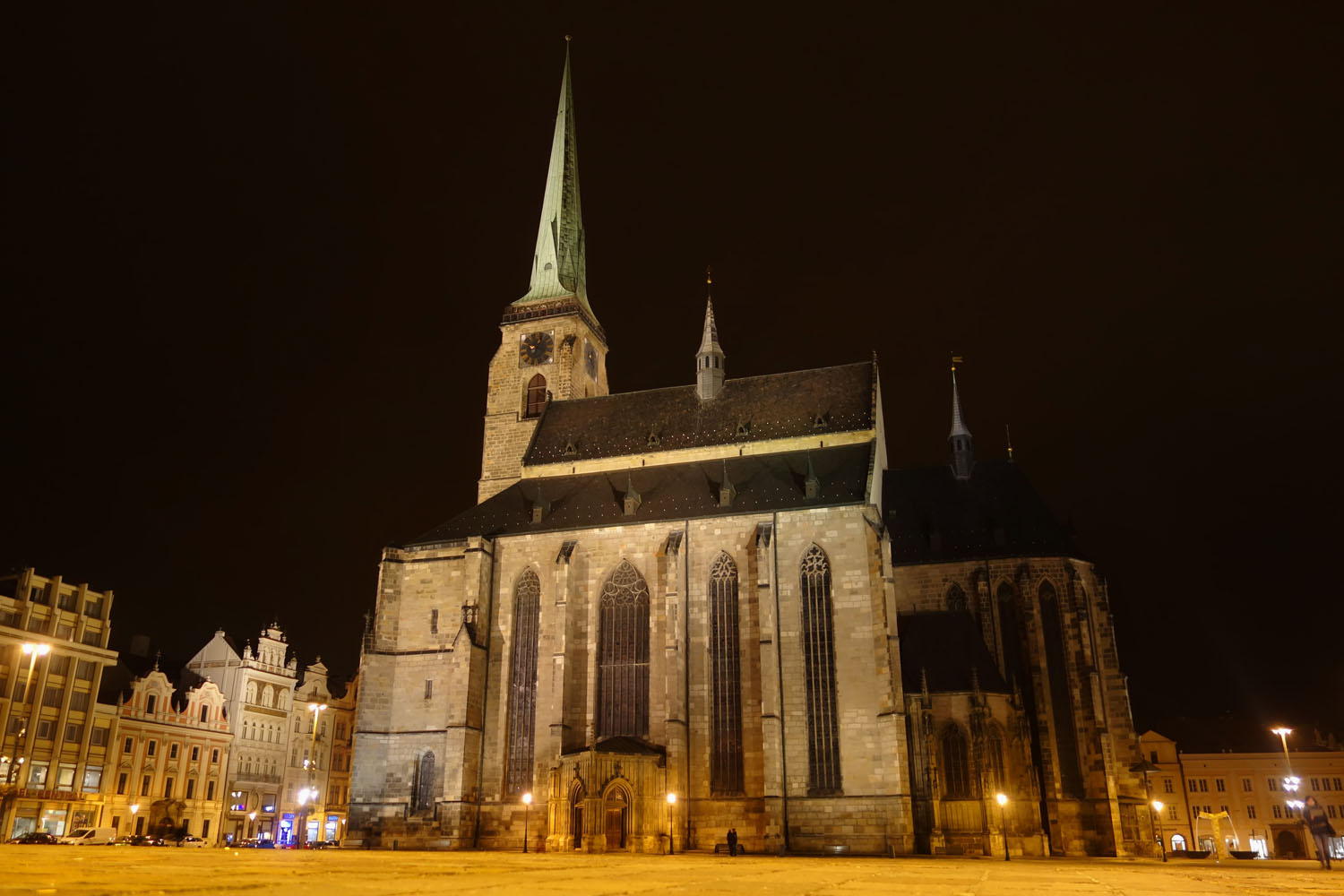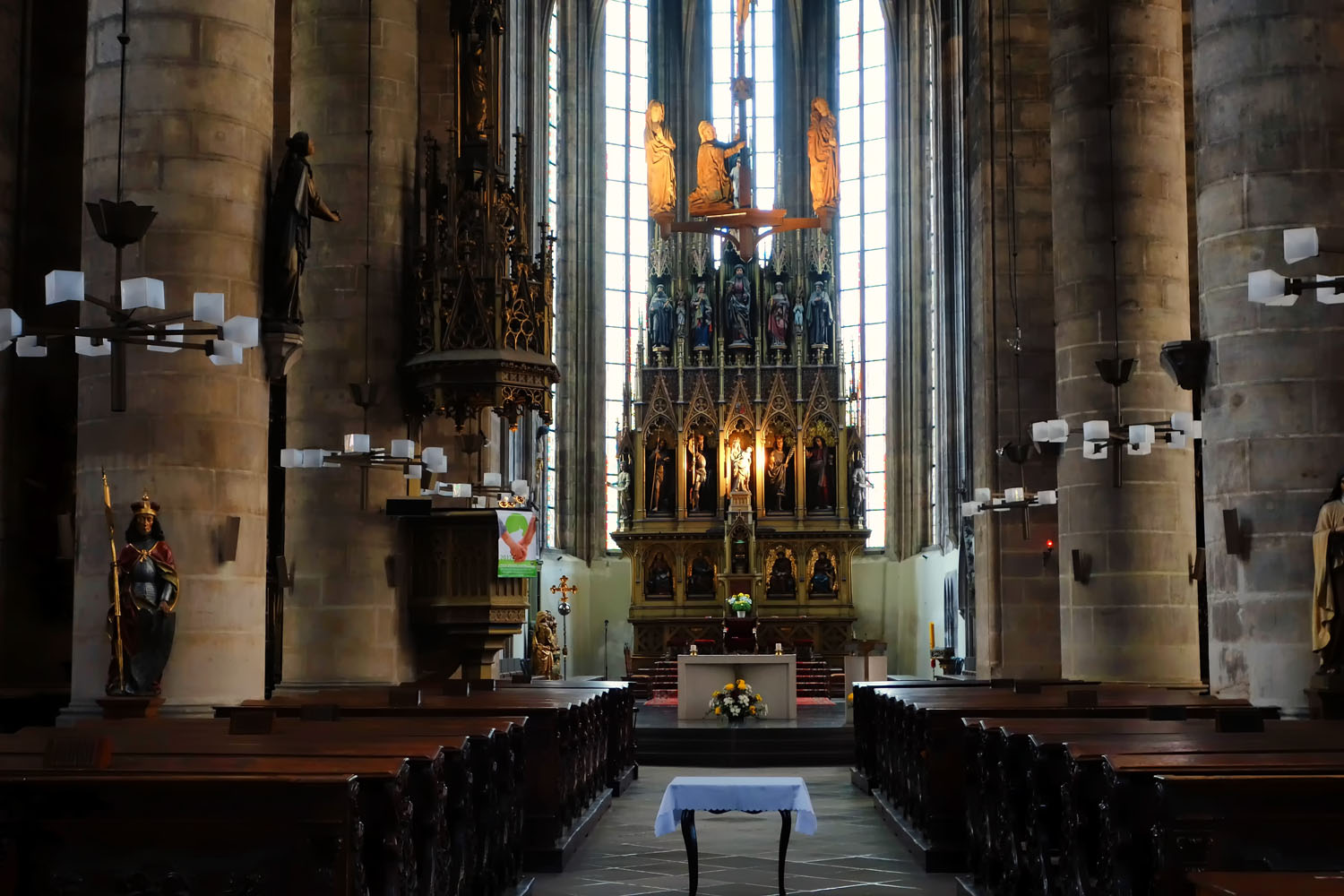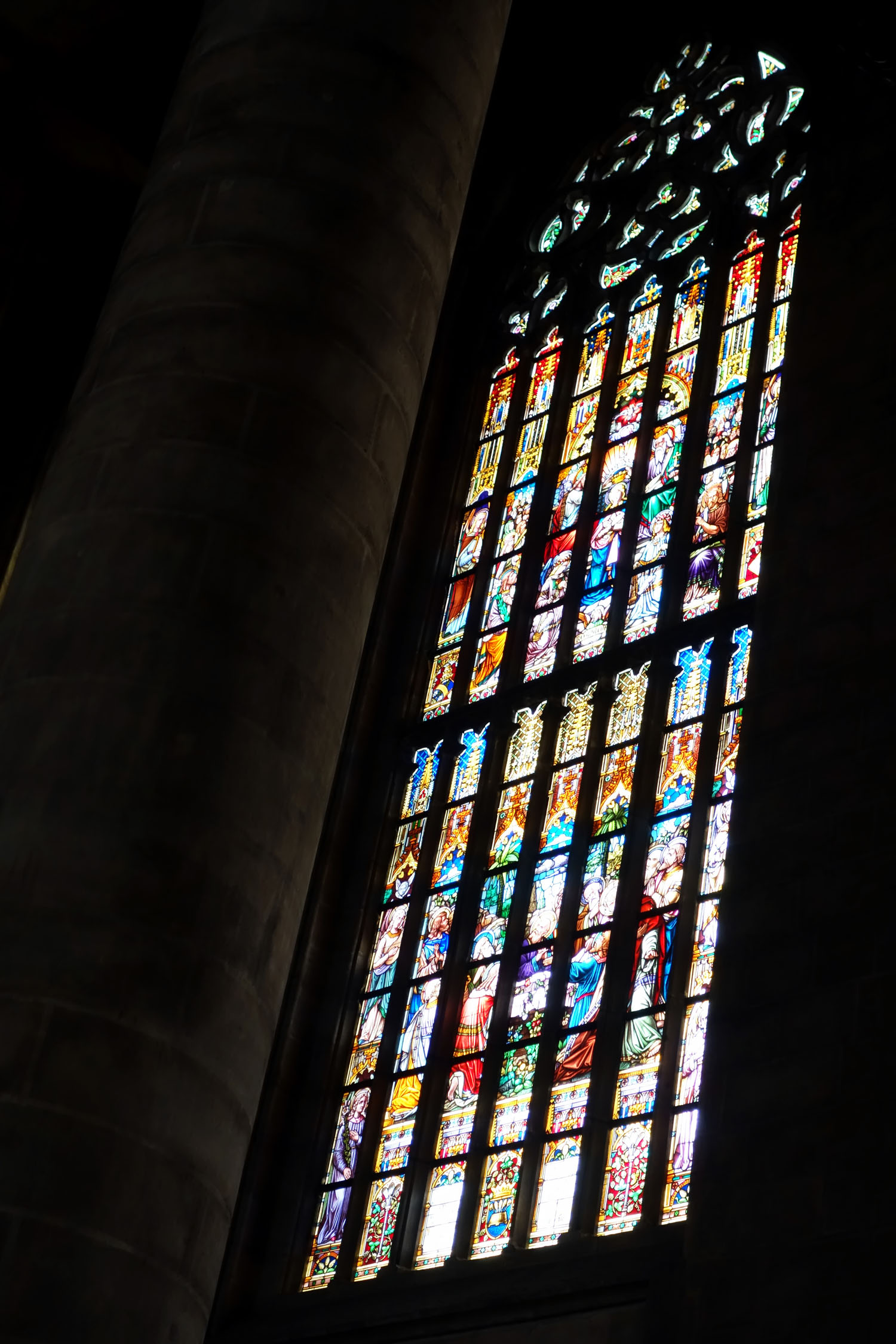 Of course, as a fan of beer, I couldn't resist joining a tour around the brewery (though I freely admit that I'm not a regular drinker of this particular brew). The enormous bottling facility (which can produce over 100,000 bottles per hour - that's quite some beer) was included, as were the old and new brew houses. The tour culminated in tasting the unfiltered and unpasteurized version of the beer; of course, I was too busy enjoying the beer to take any photos of that part!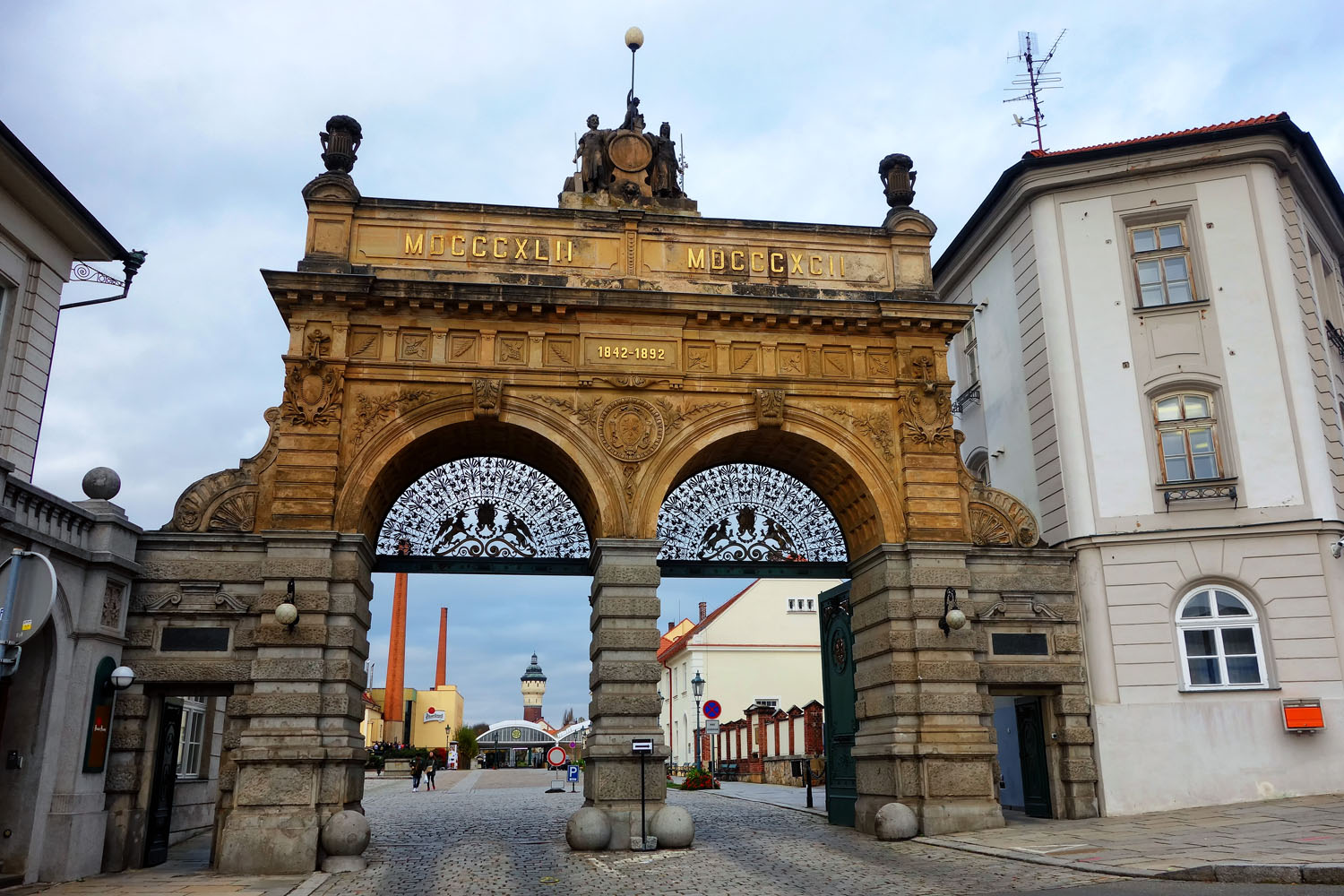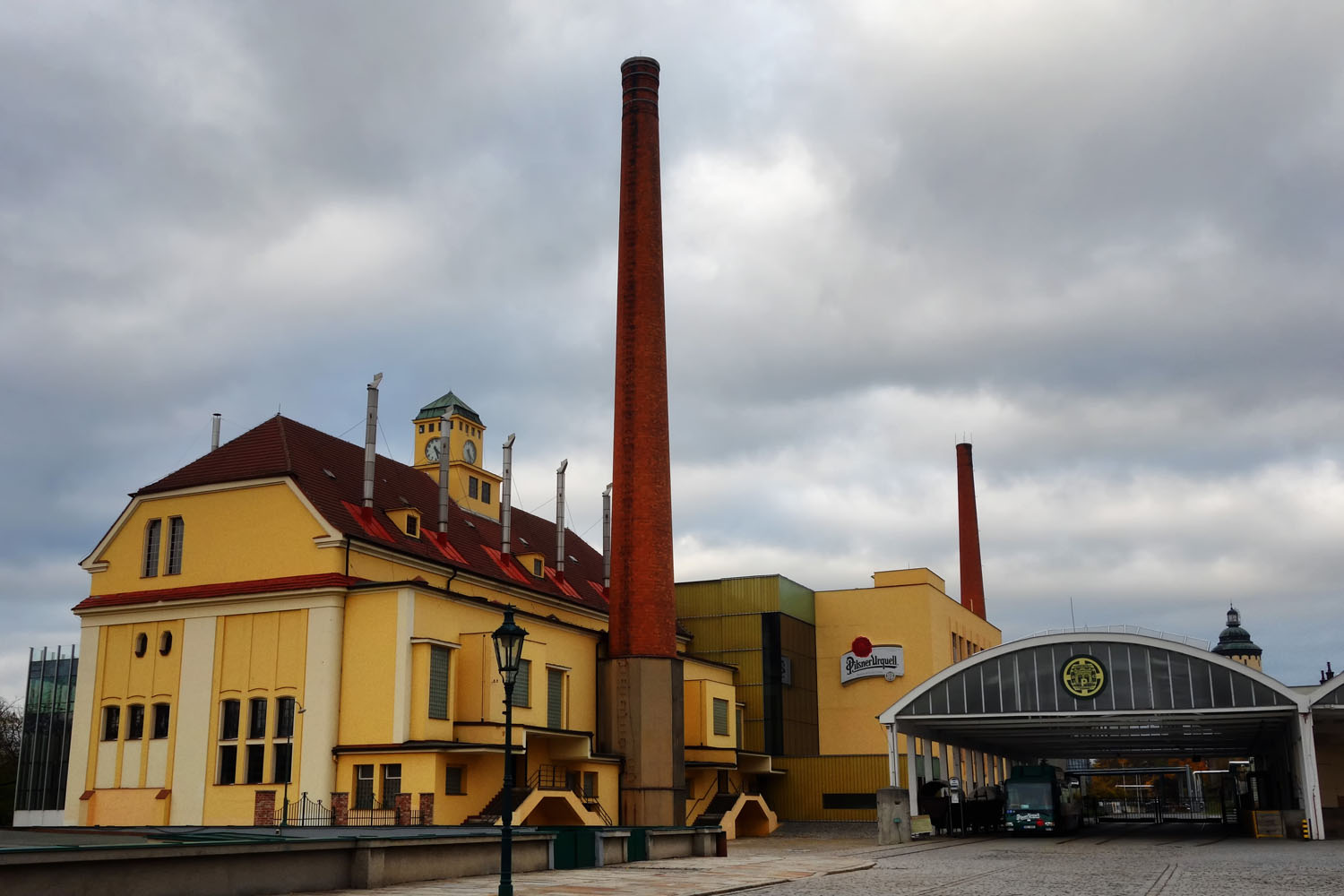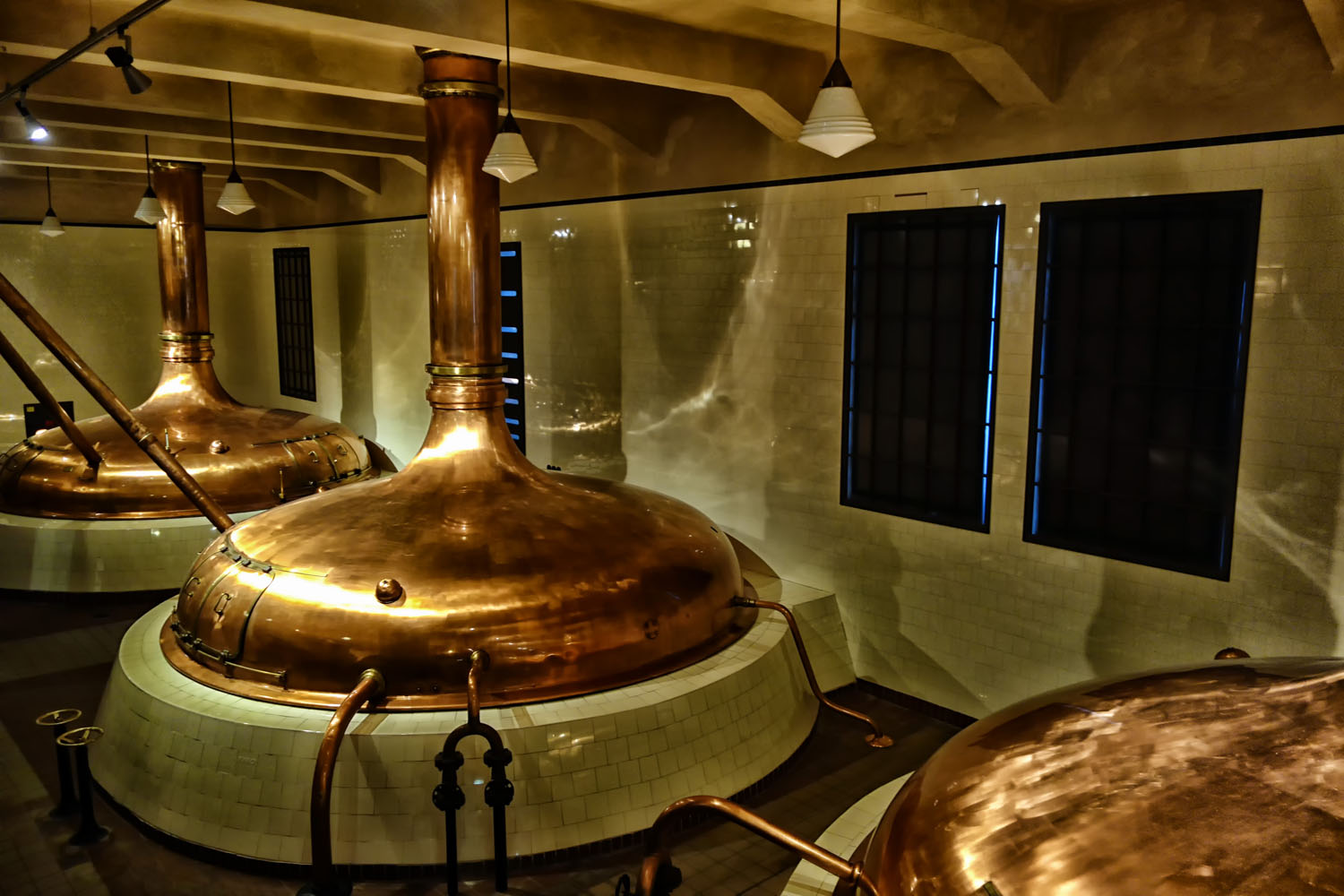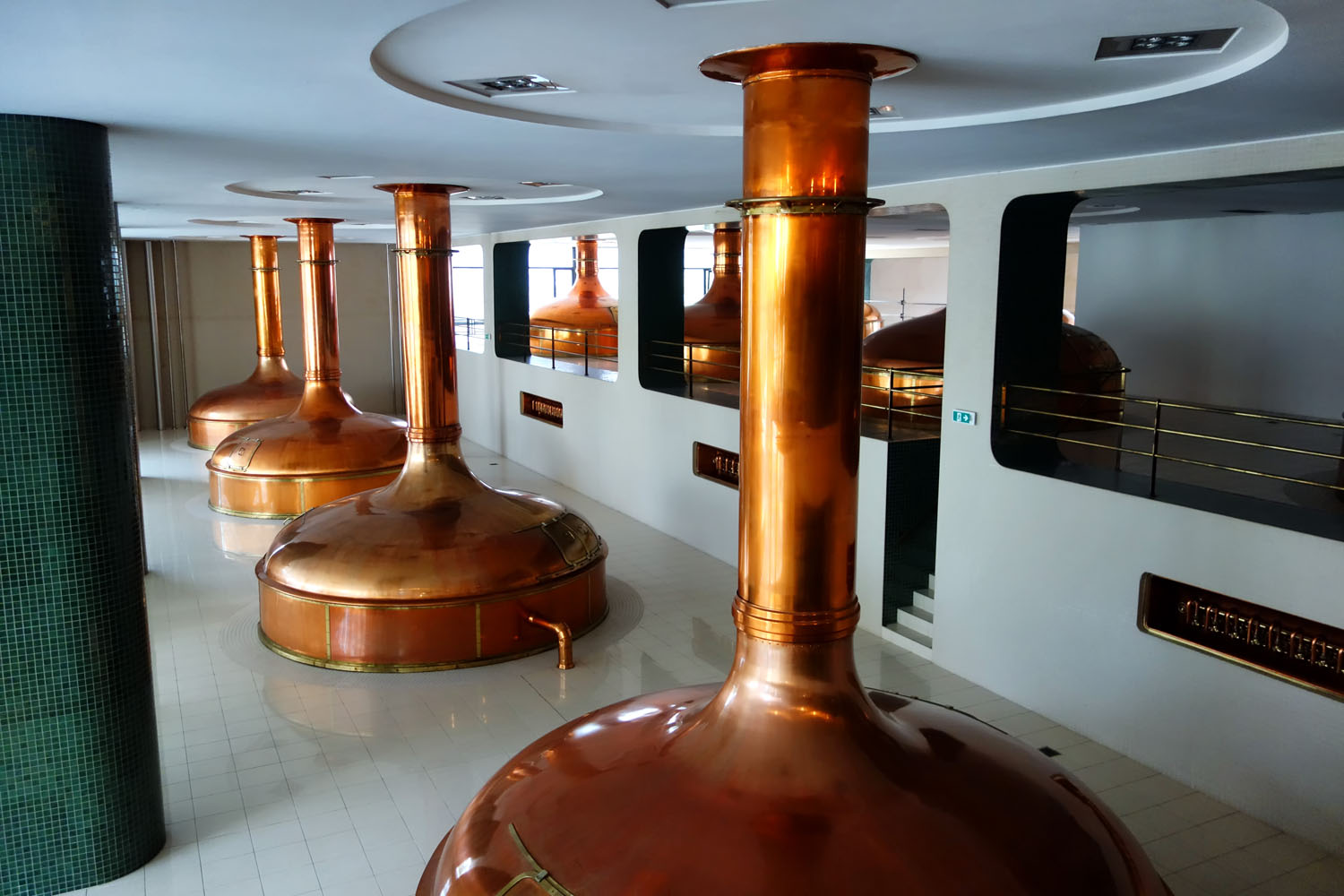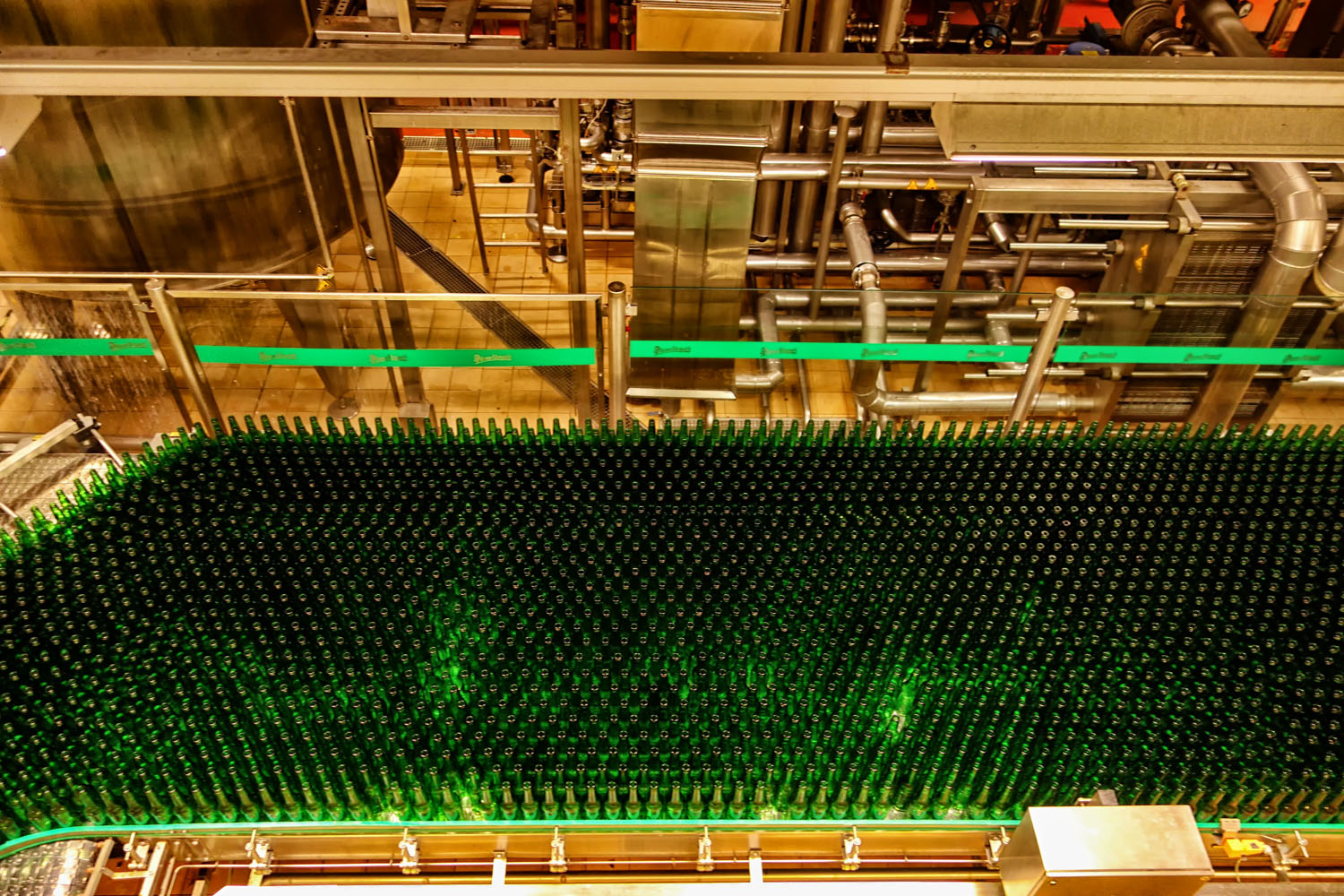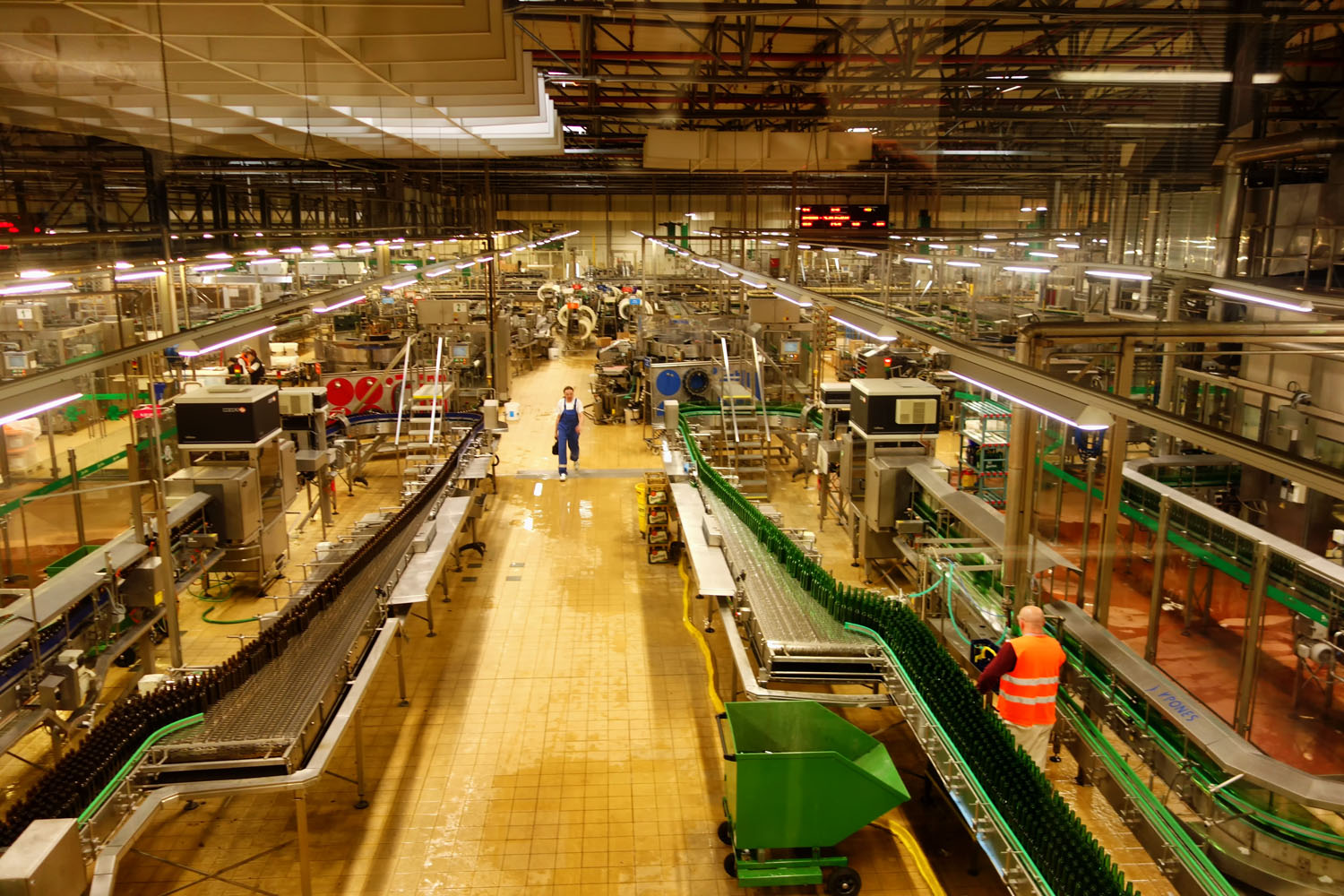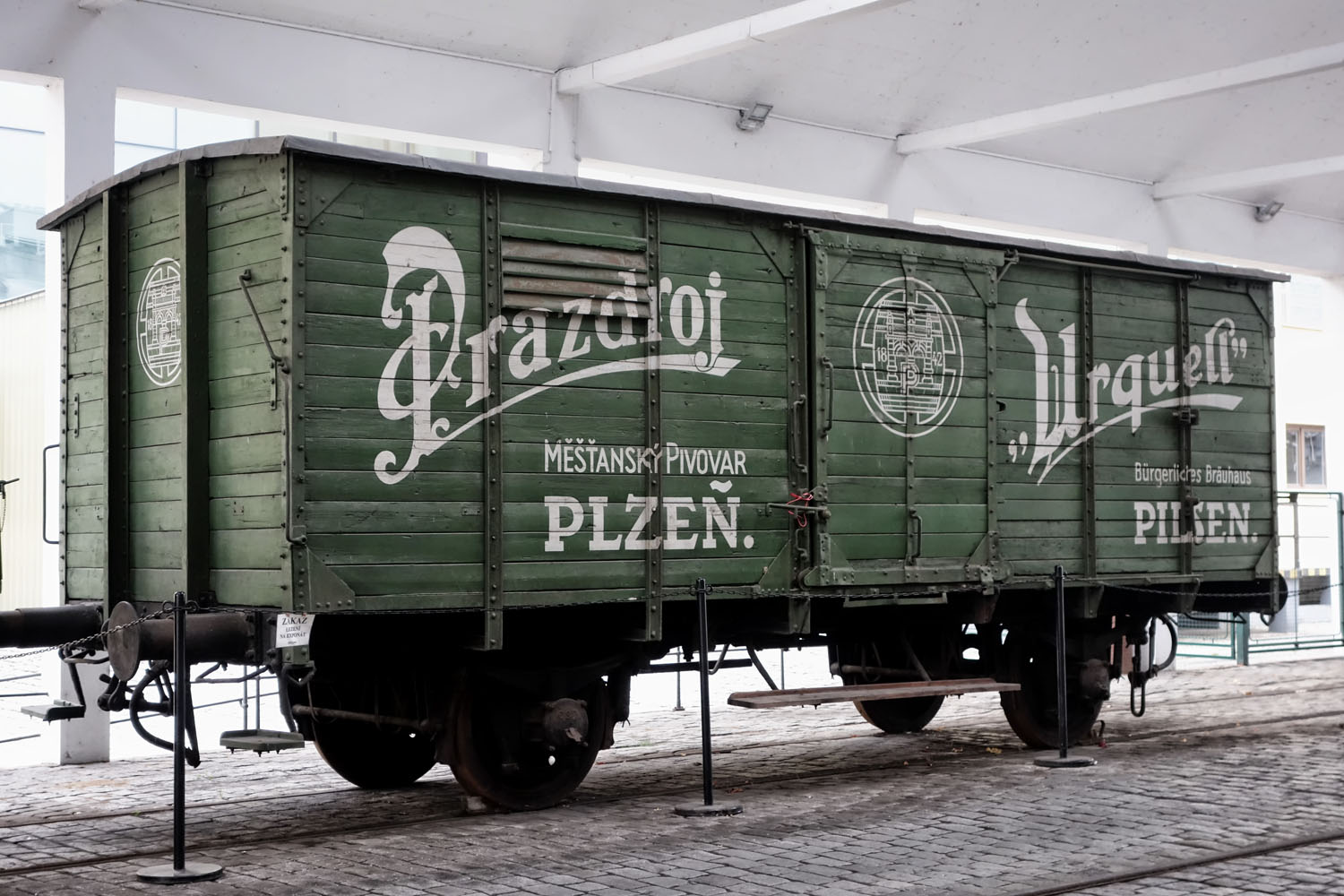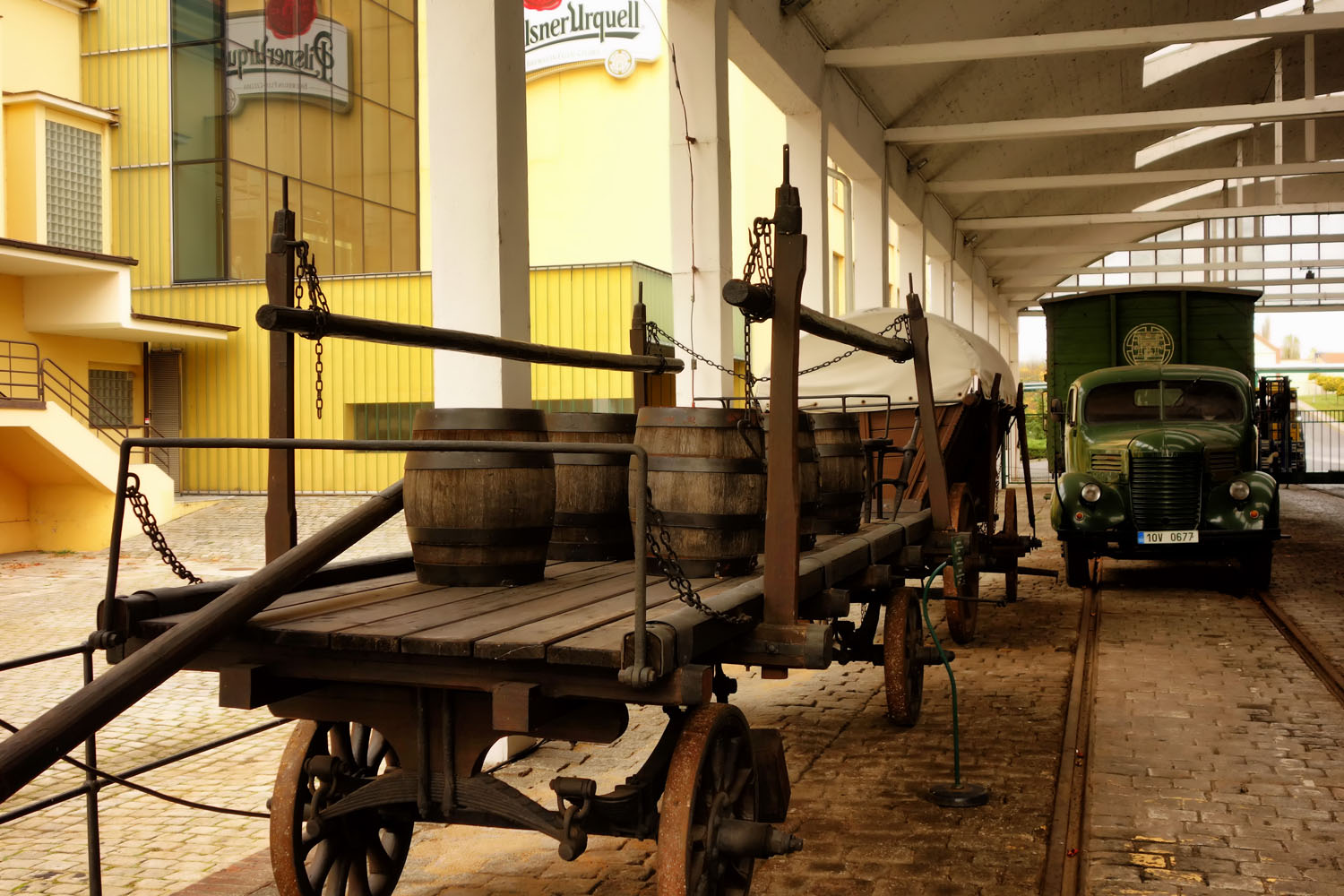 Kladno
Situated not much more than 30 minutes north west of Prague, I was curious how Kladno would compare to Beroun - a town lying the same distance to the south west of the capital. My first clue came when looking for a place to stay there: there weren't many options! Clearly, this was less of a place for tourists visiting Prague, and deciding to commute it, based themselves. Thankfully, Penszon U Admirala, near to the Kladno Město train station, turned out to be lovely.
The area leading from the station towards the center of the town had no shortage of concrete, though it was at least colorful.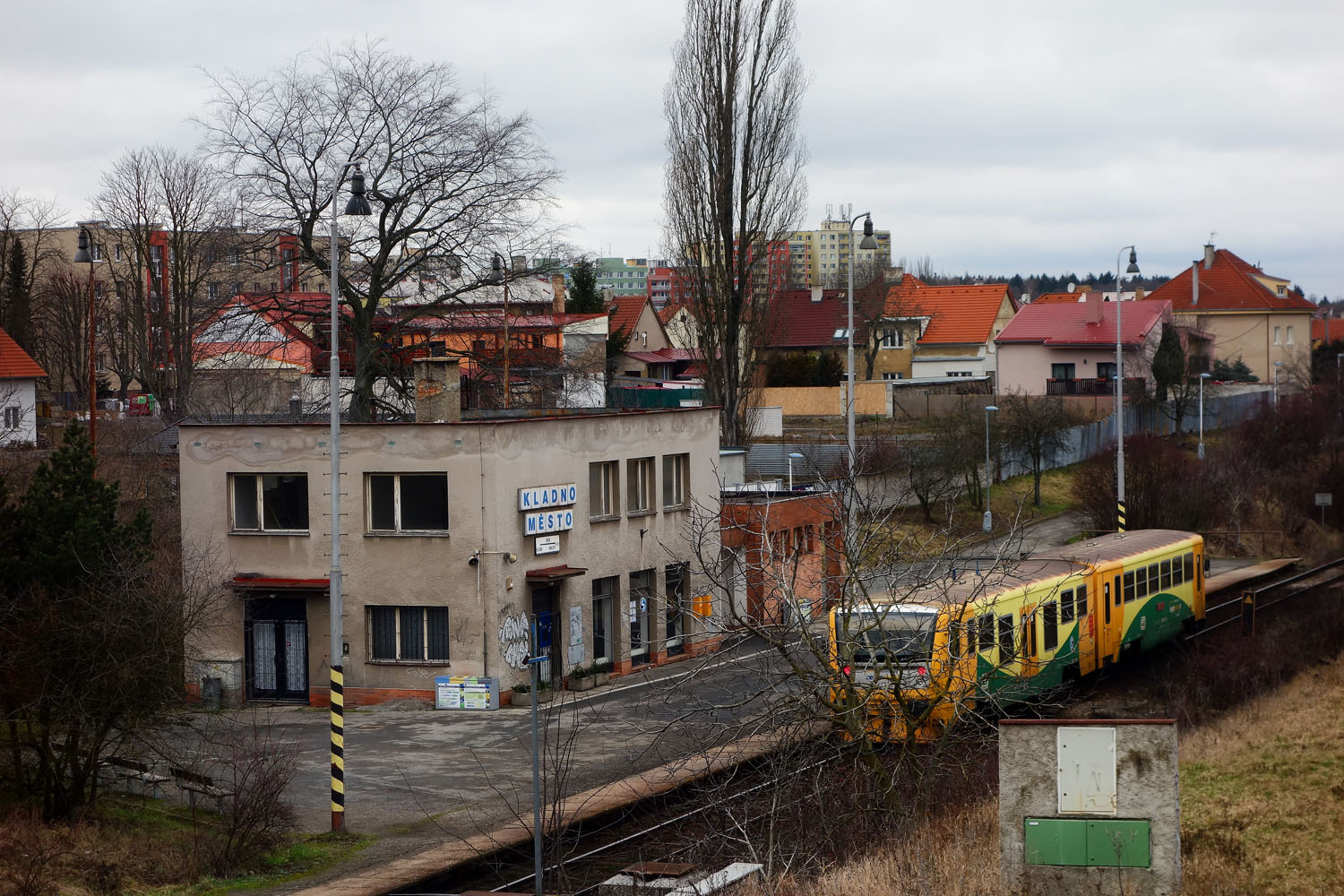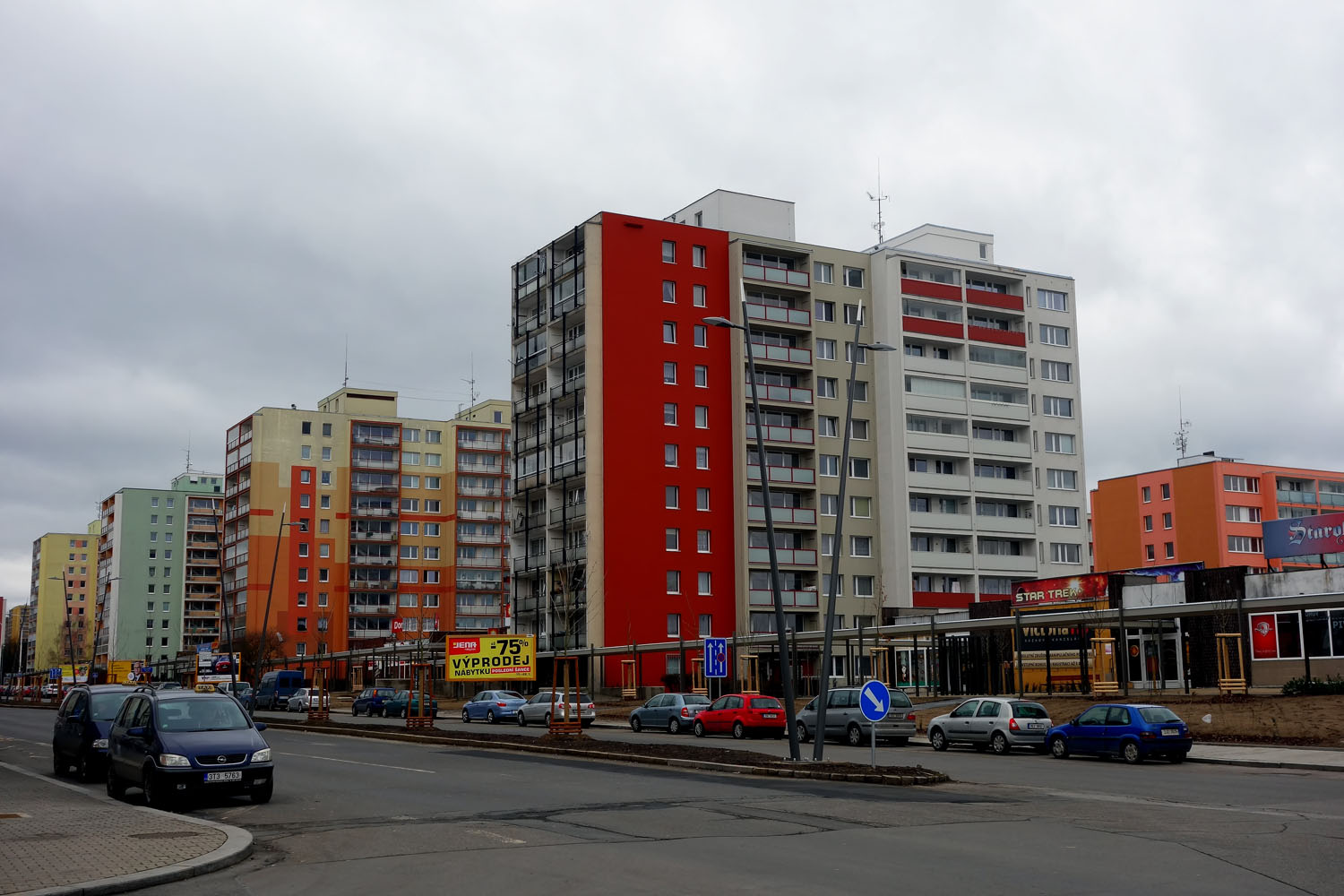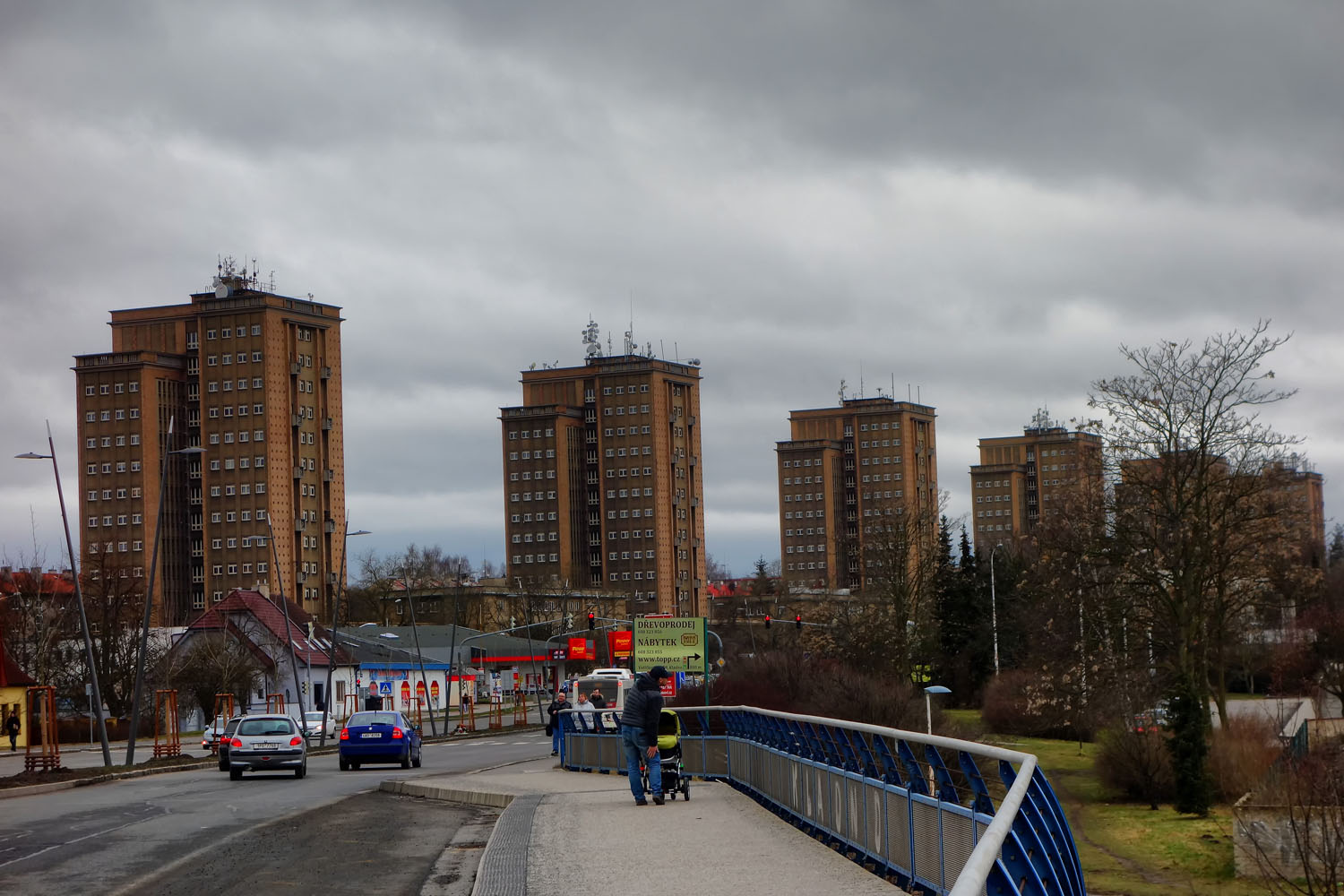 The center itself, however, had more to offer those who prefer the more traditional architecture found in Czech towns and cities. There were a number of interesting and nicely decorated buildings to see around a park and along the predestrianized shopping street.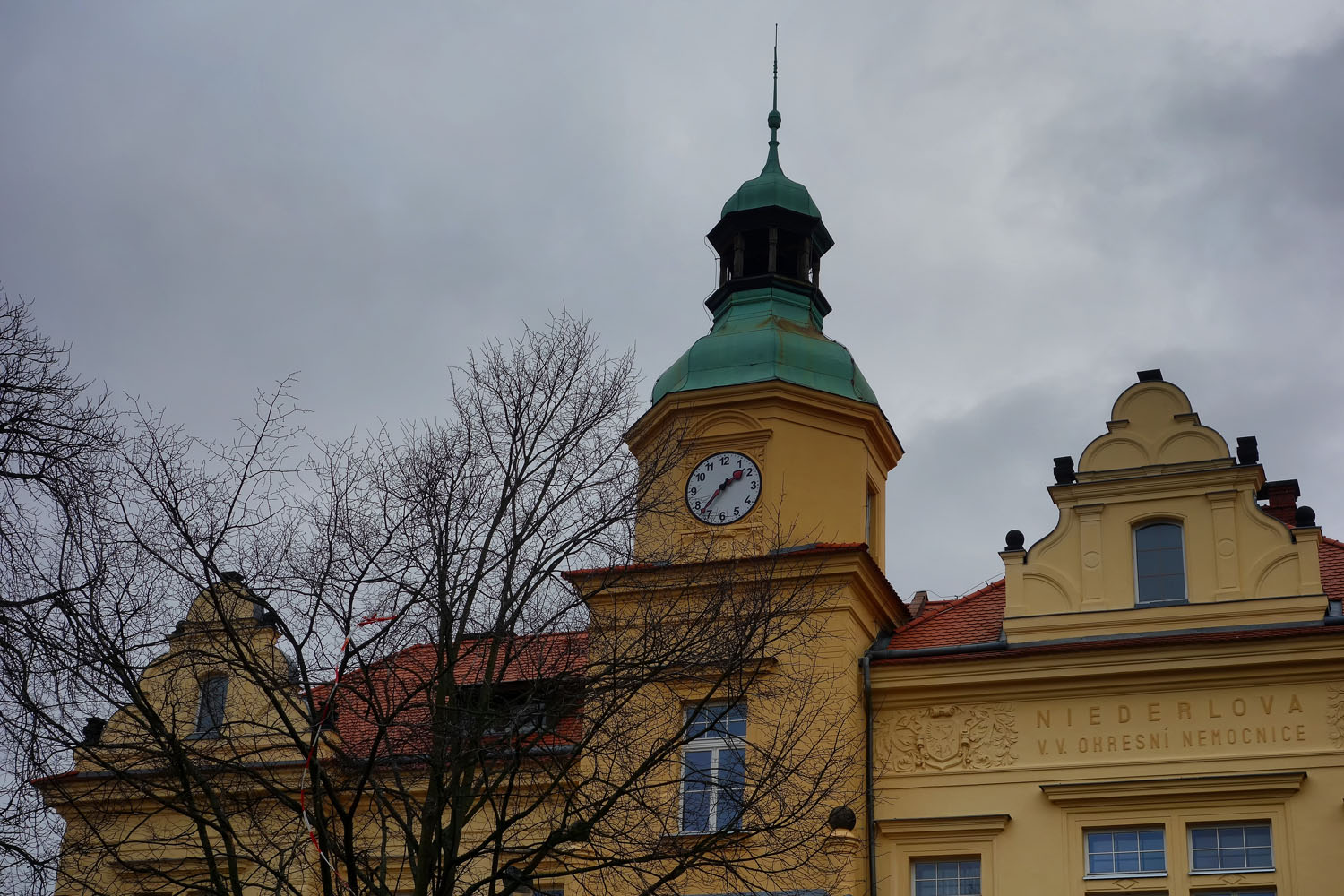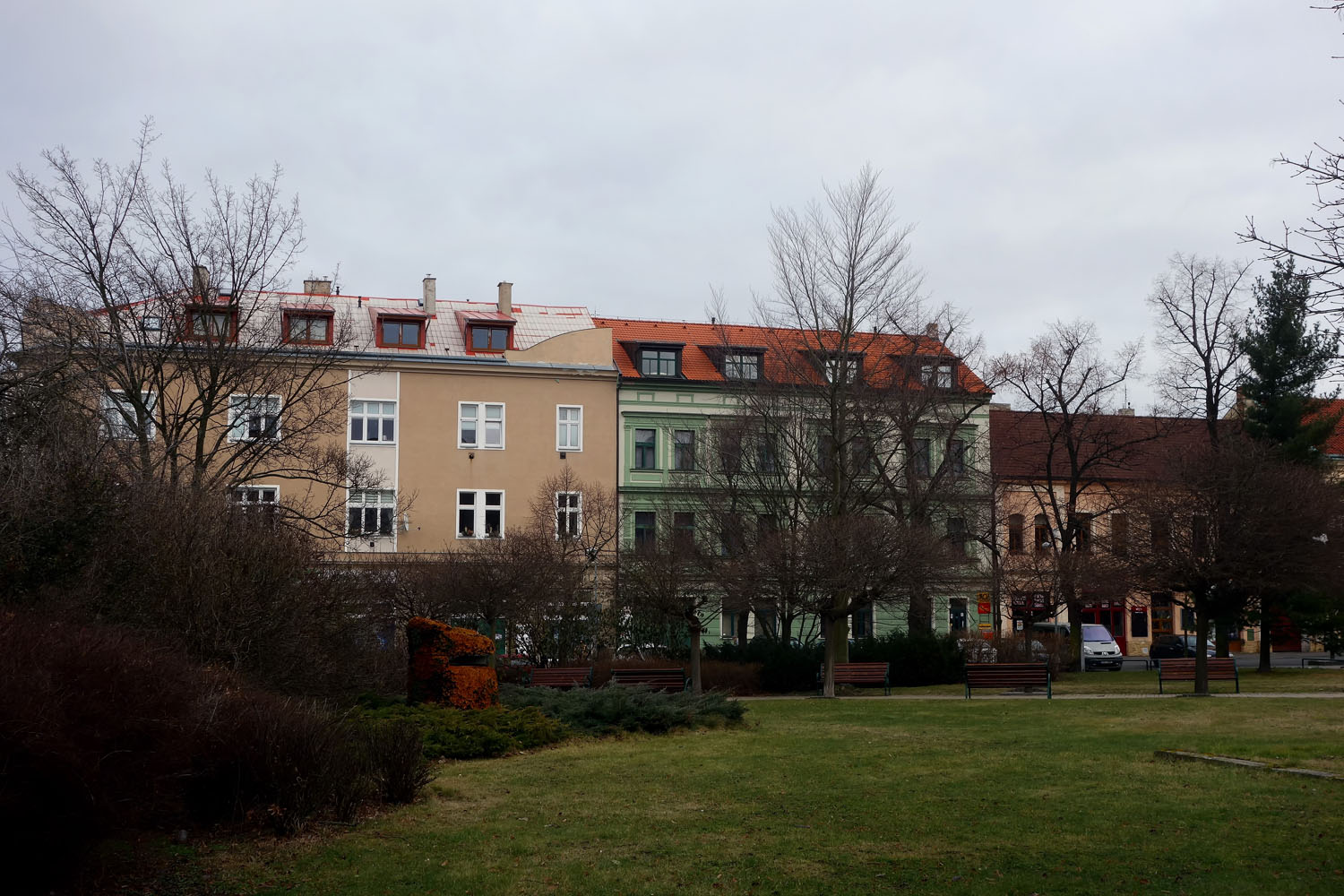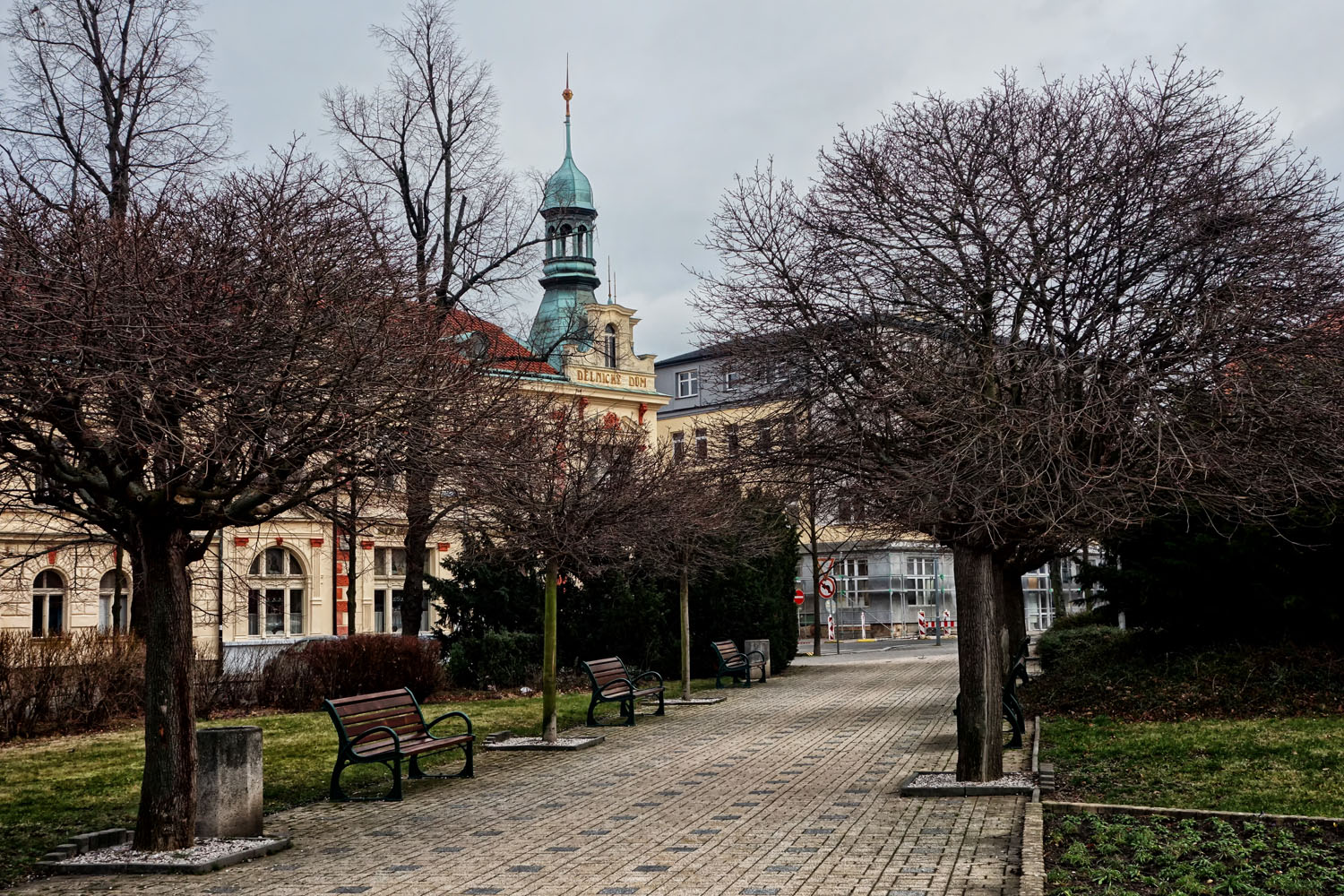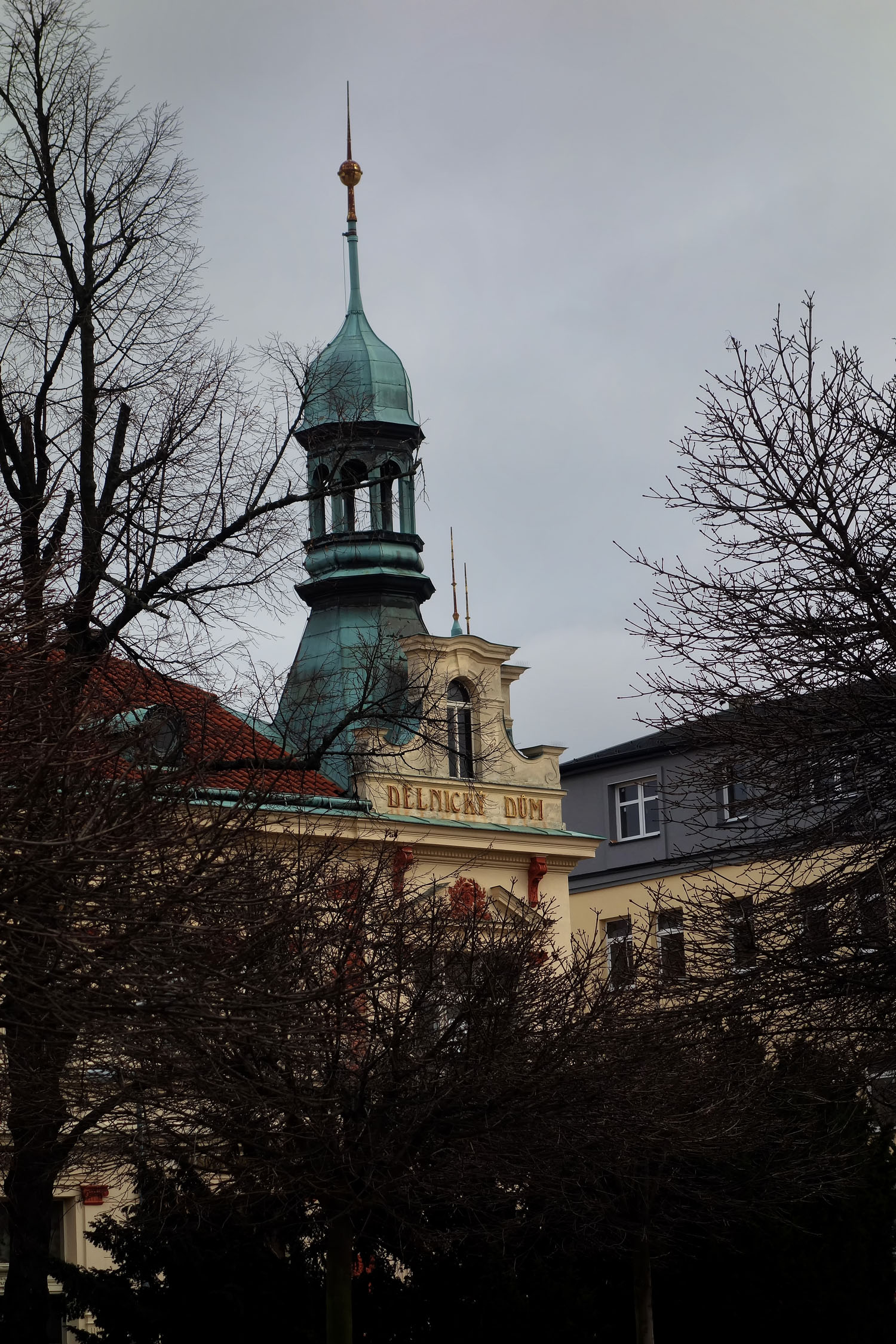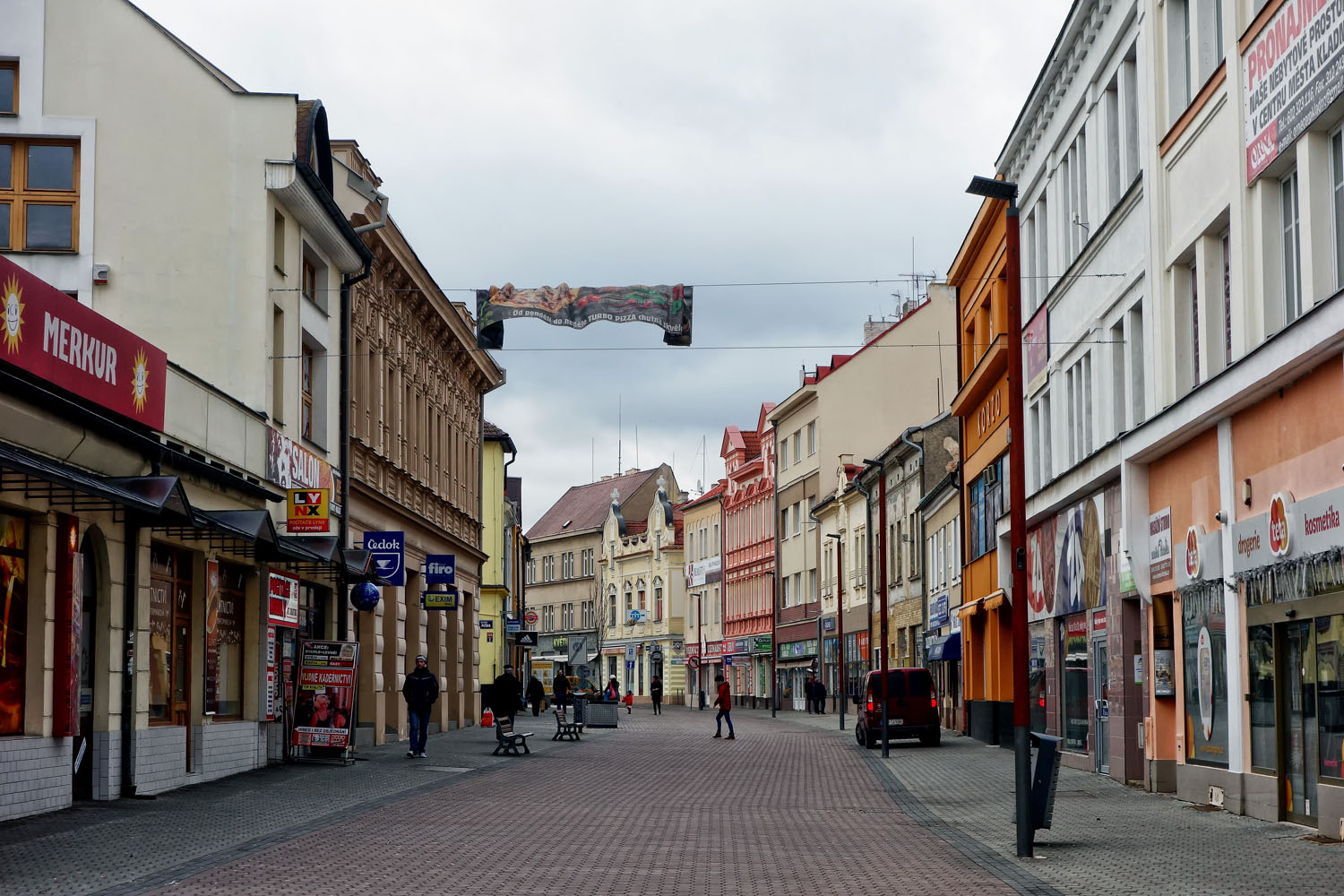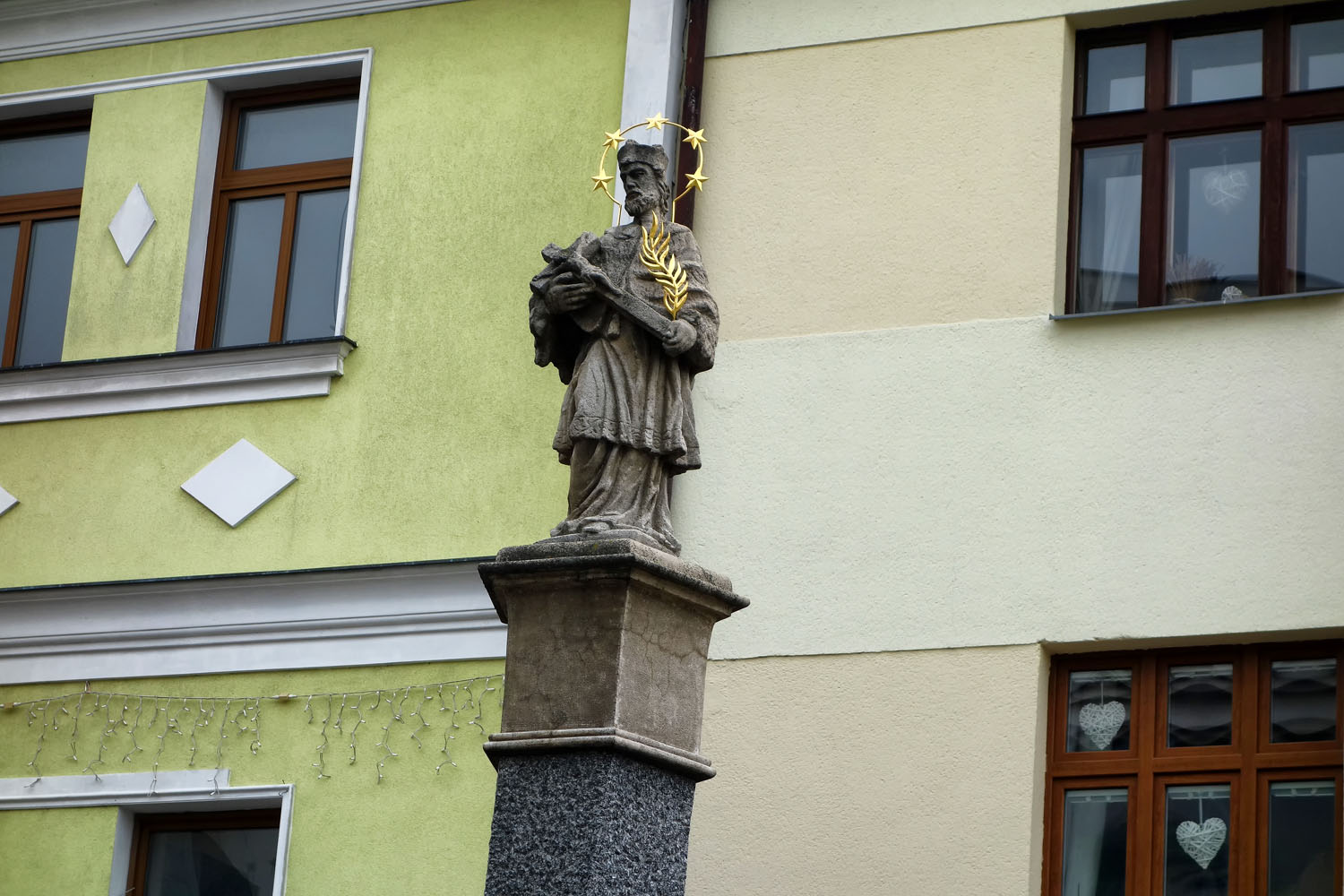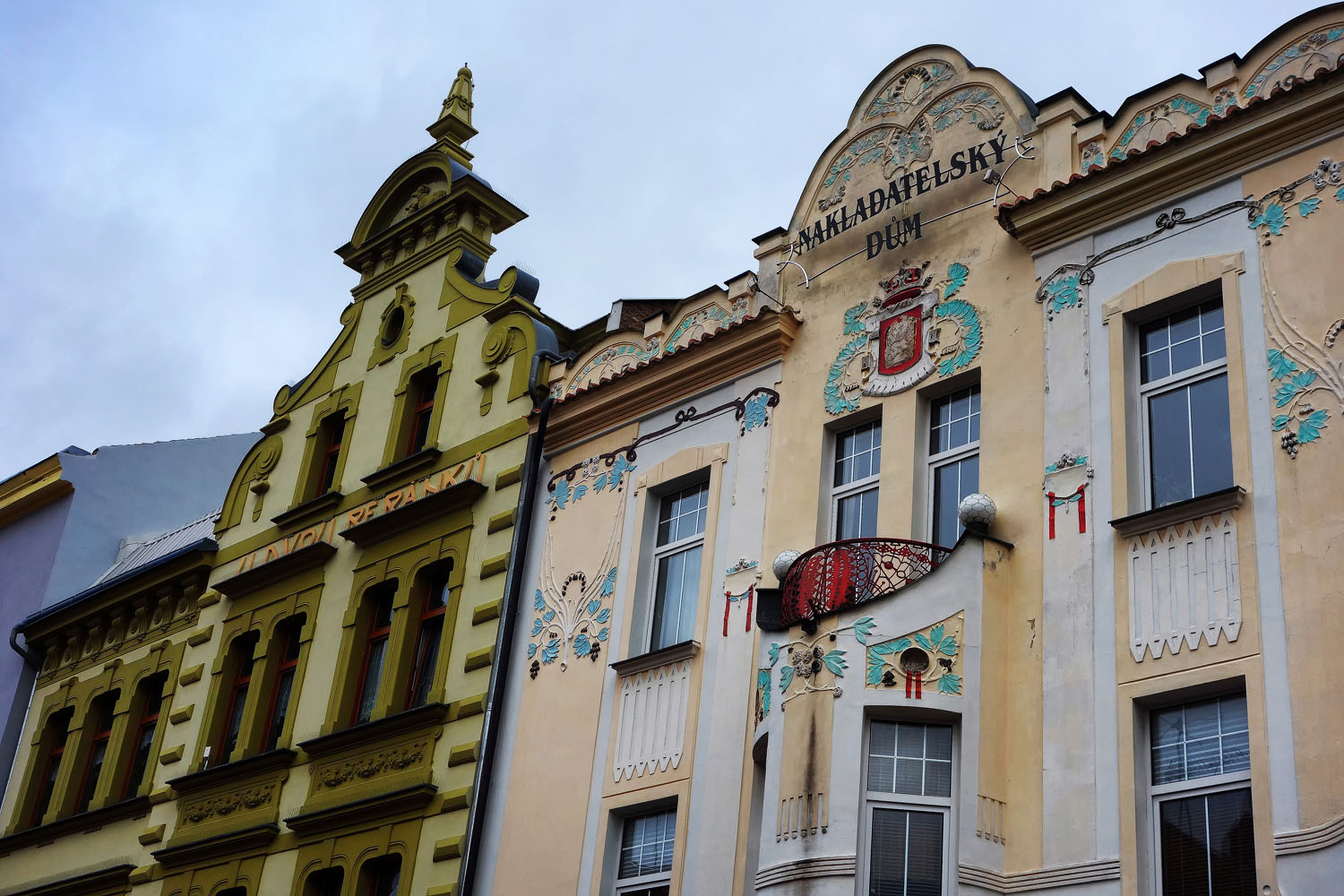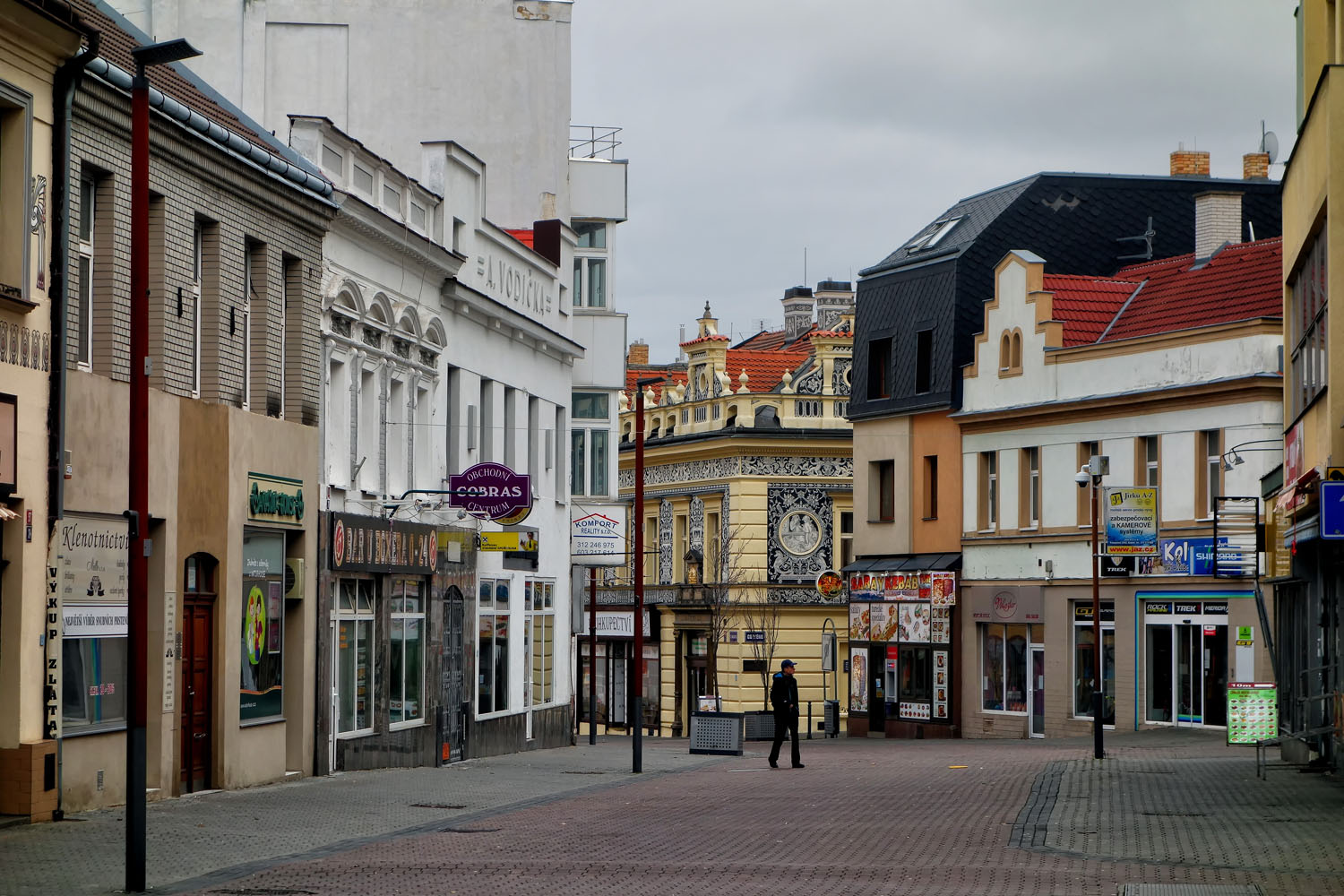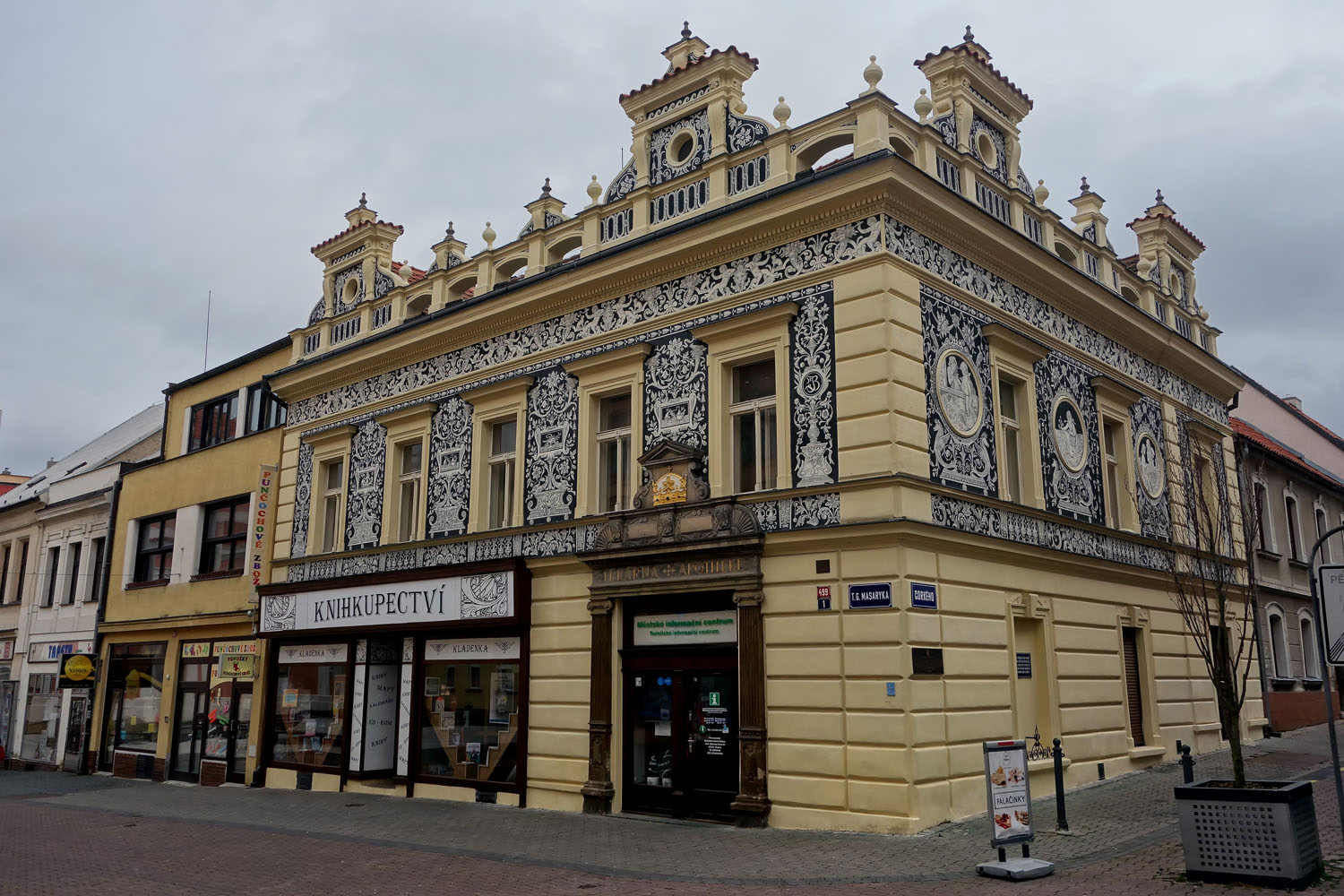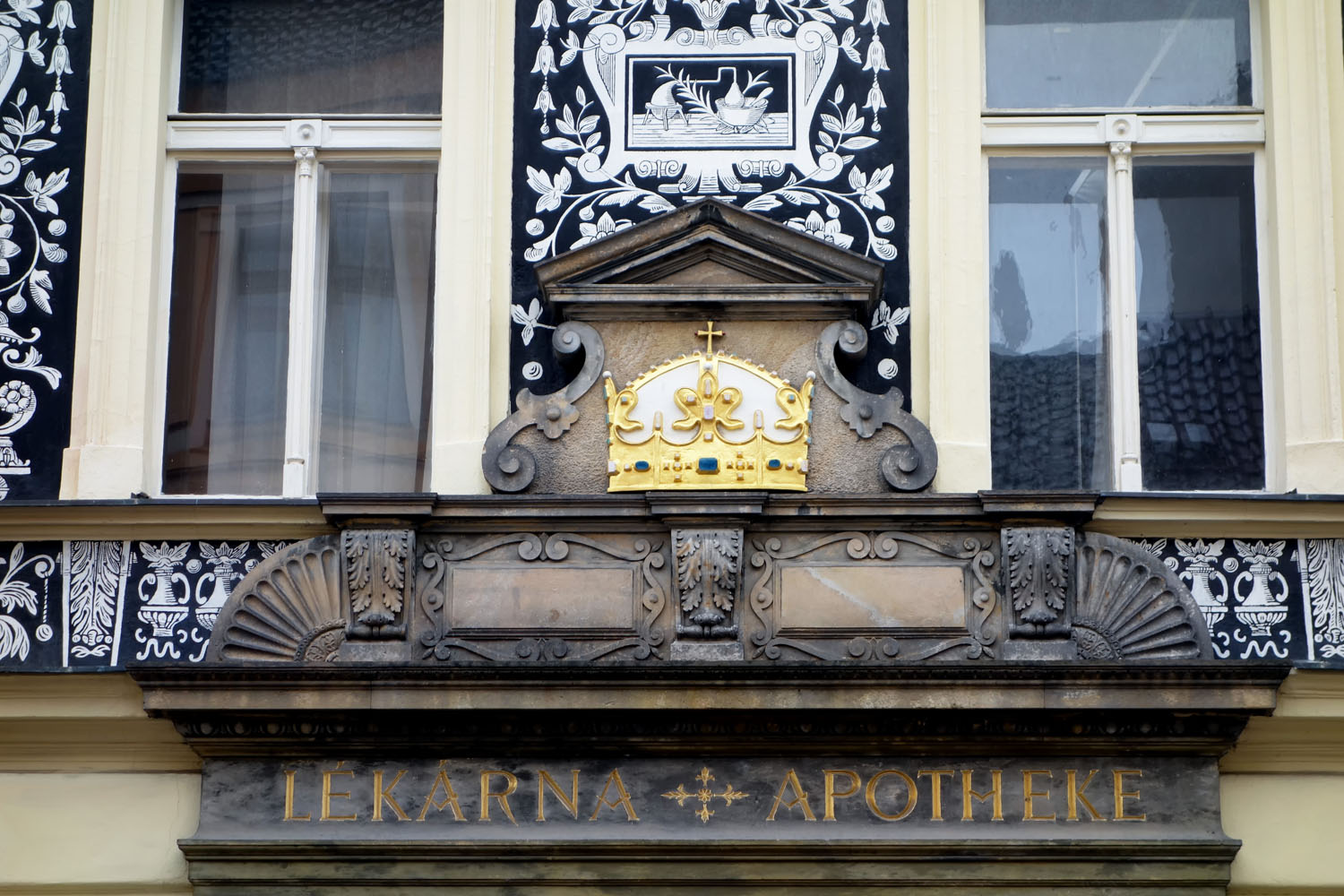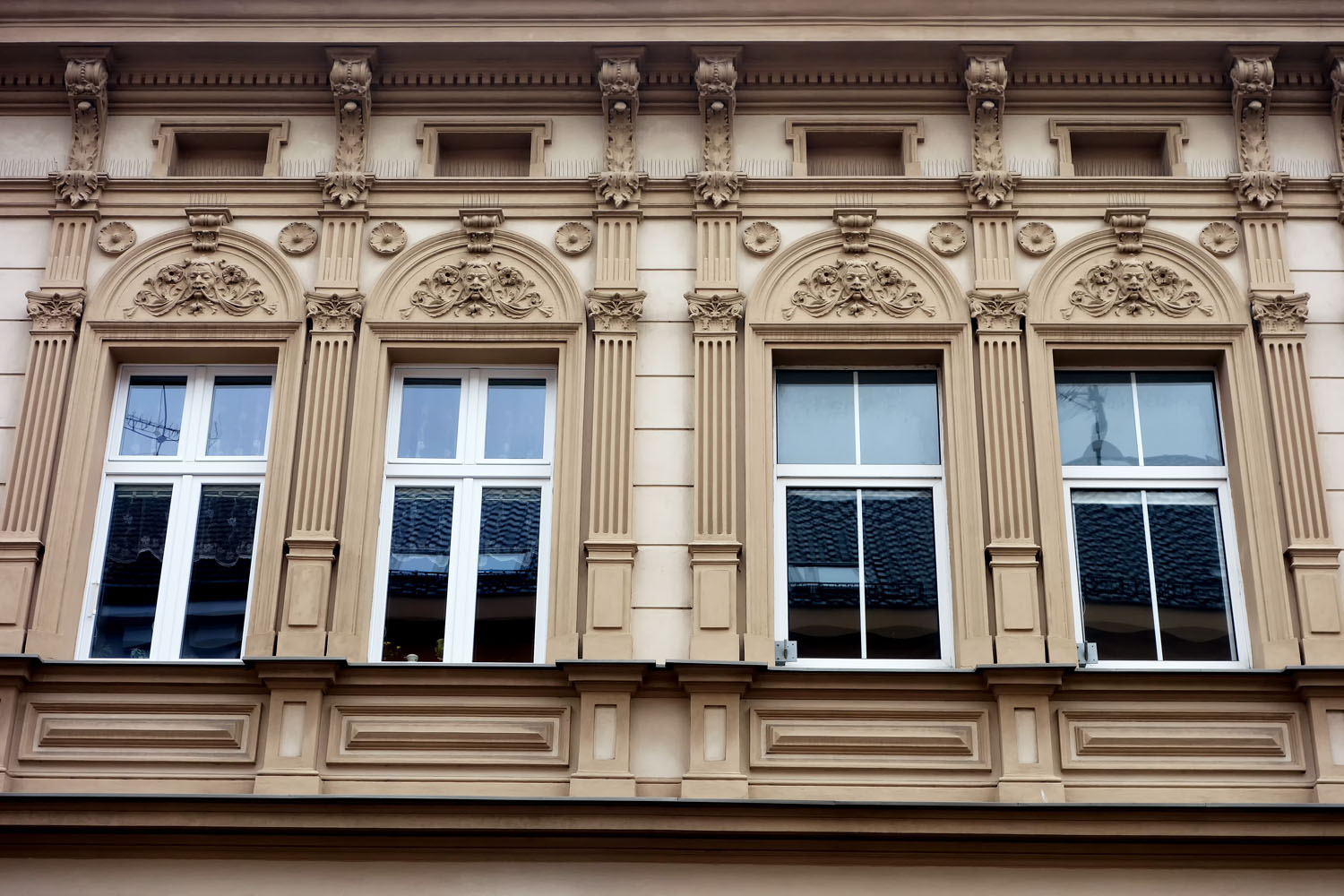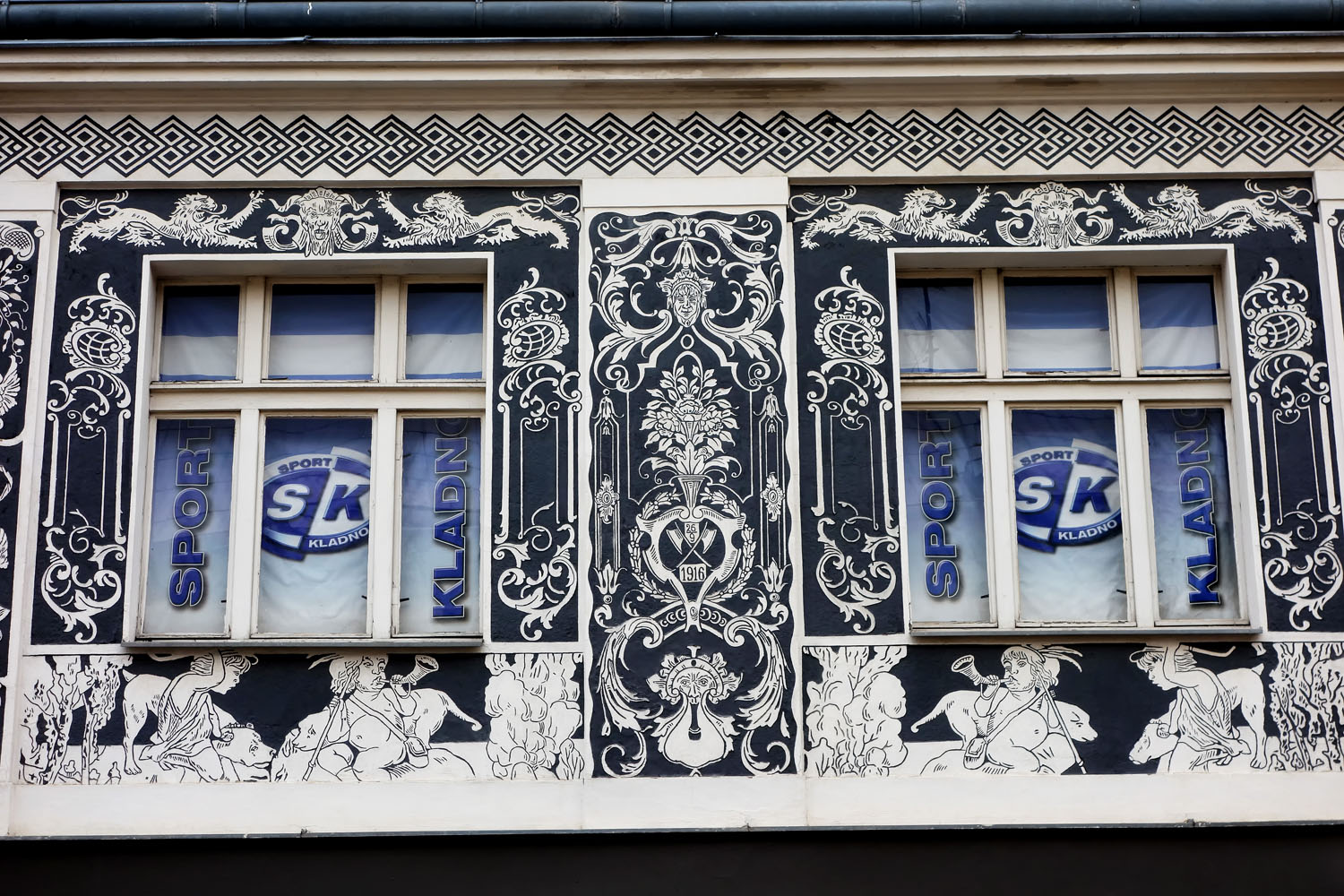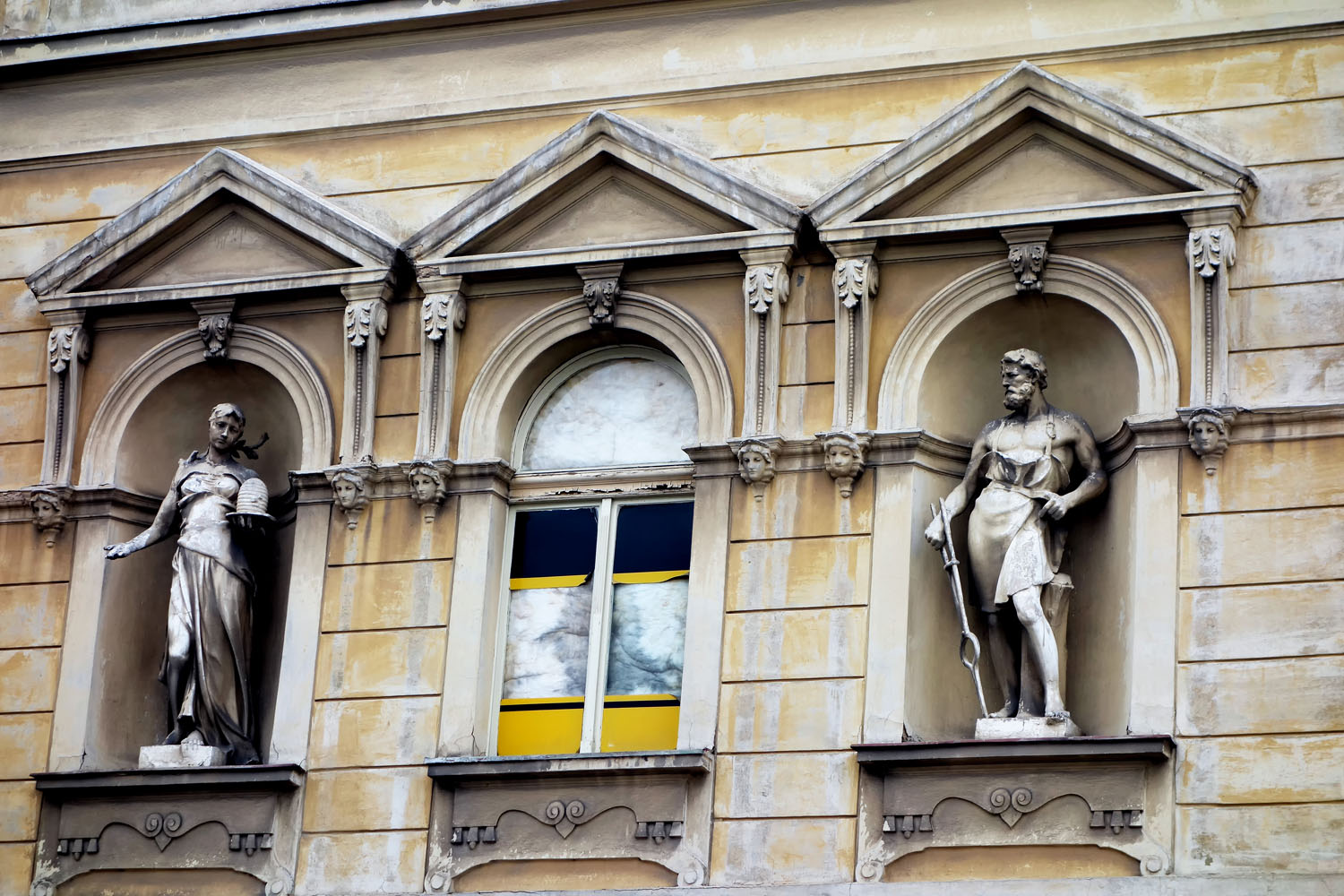 The shopping street led to the main square, set on a slope, and with a number of pleasant buildings.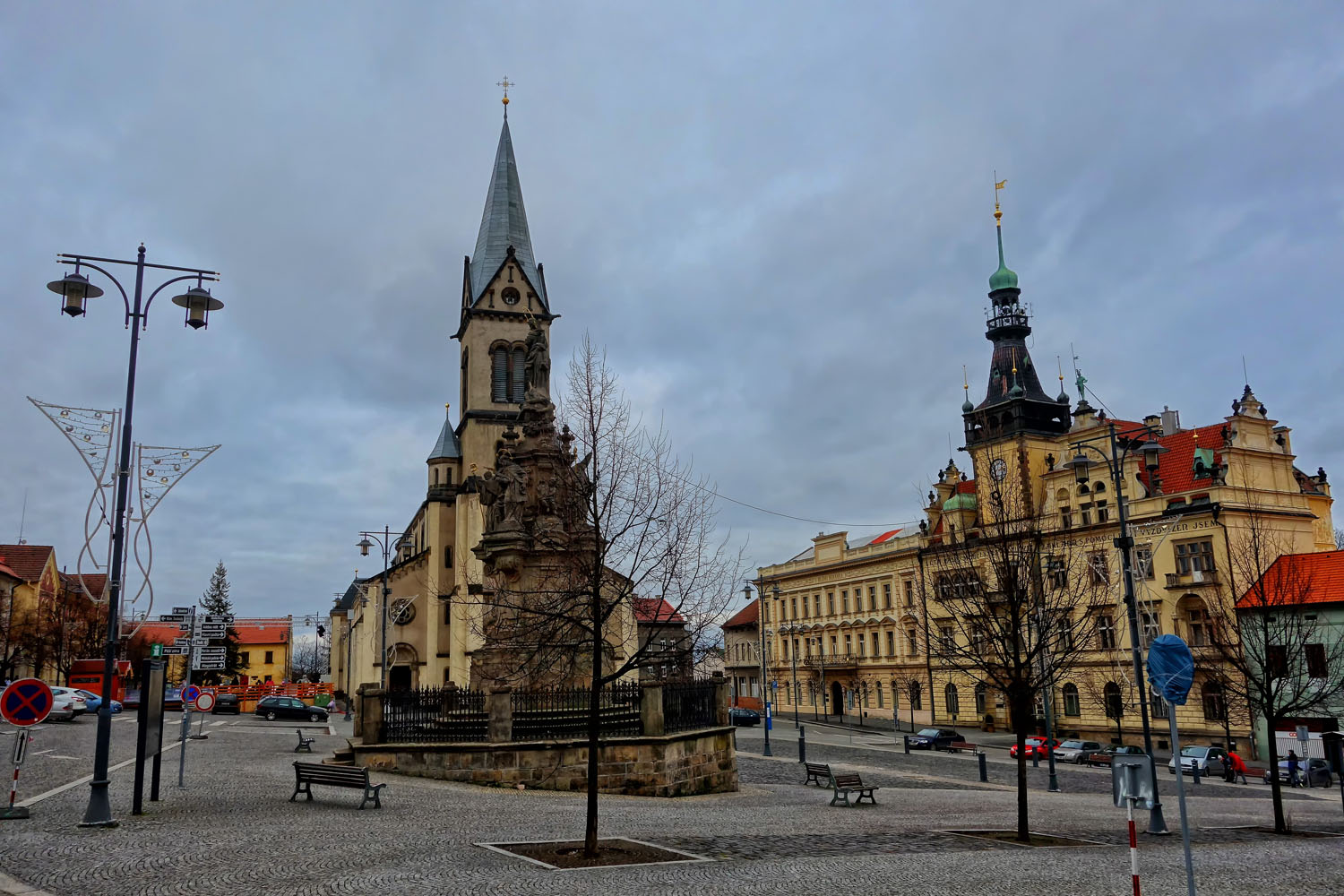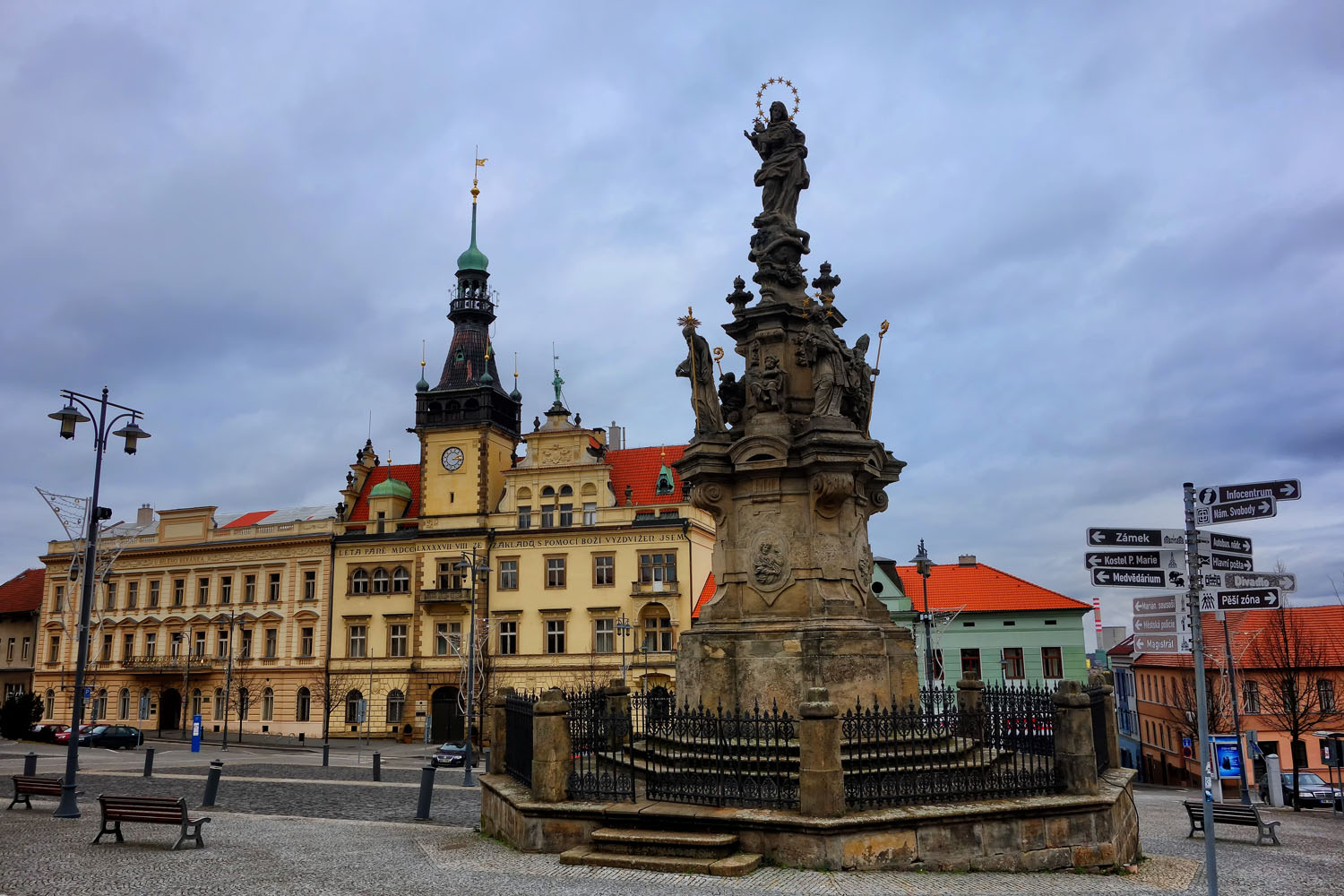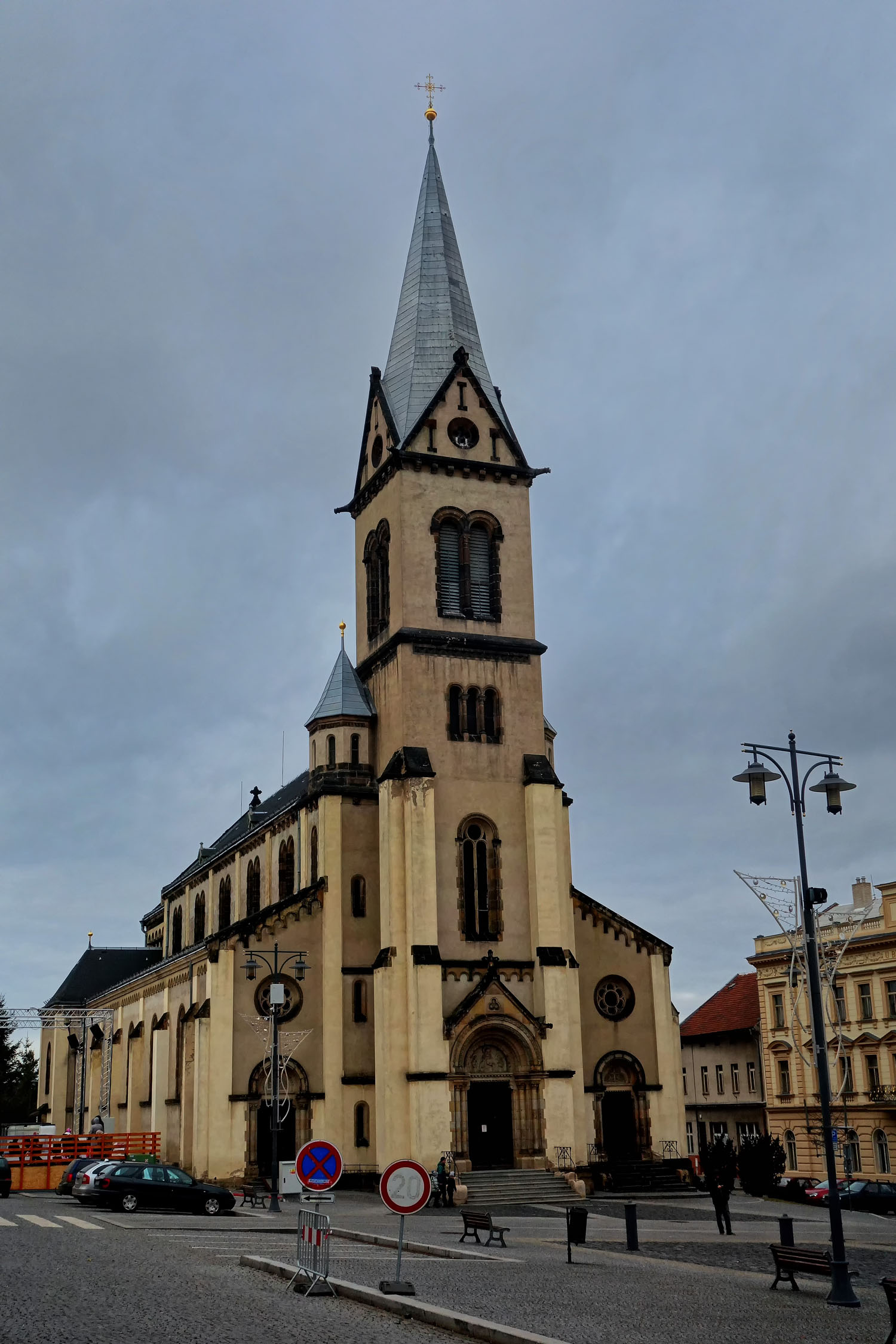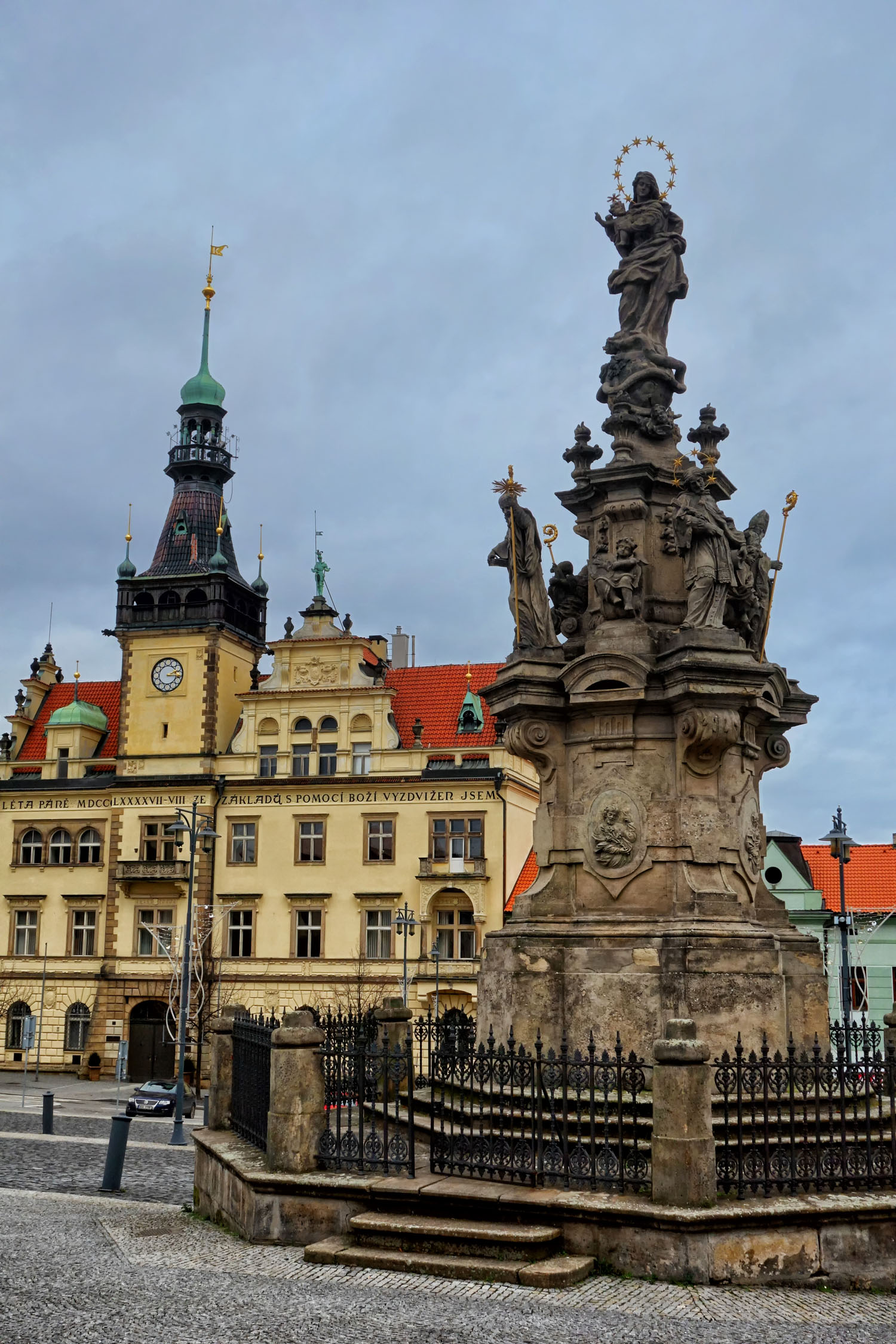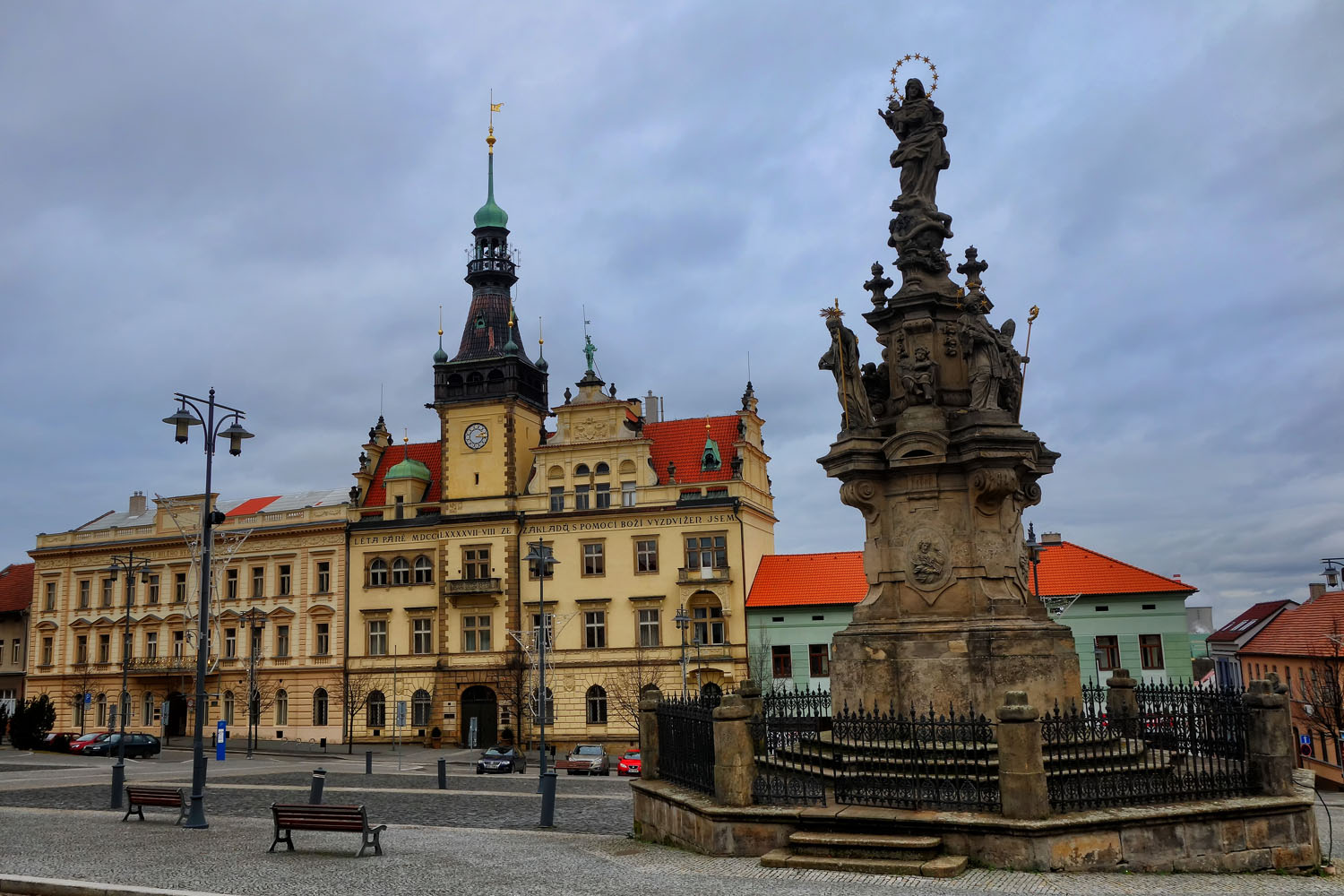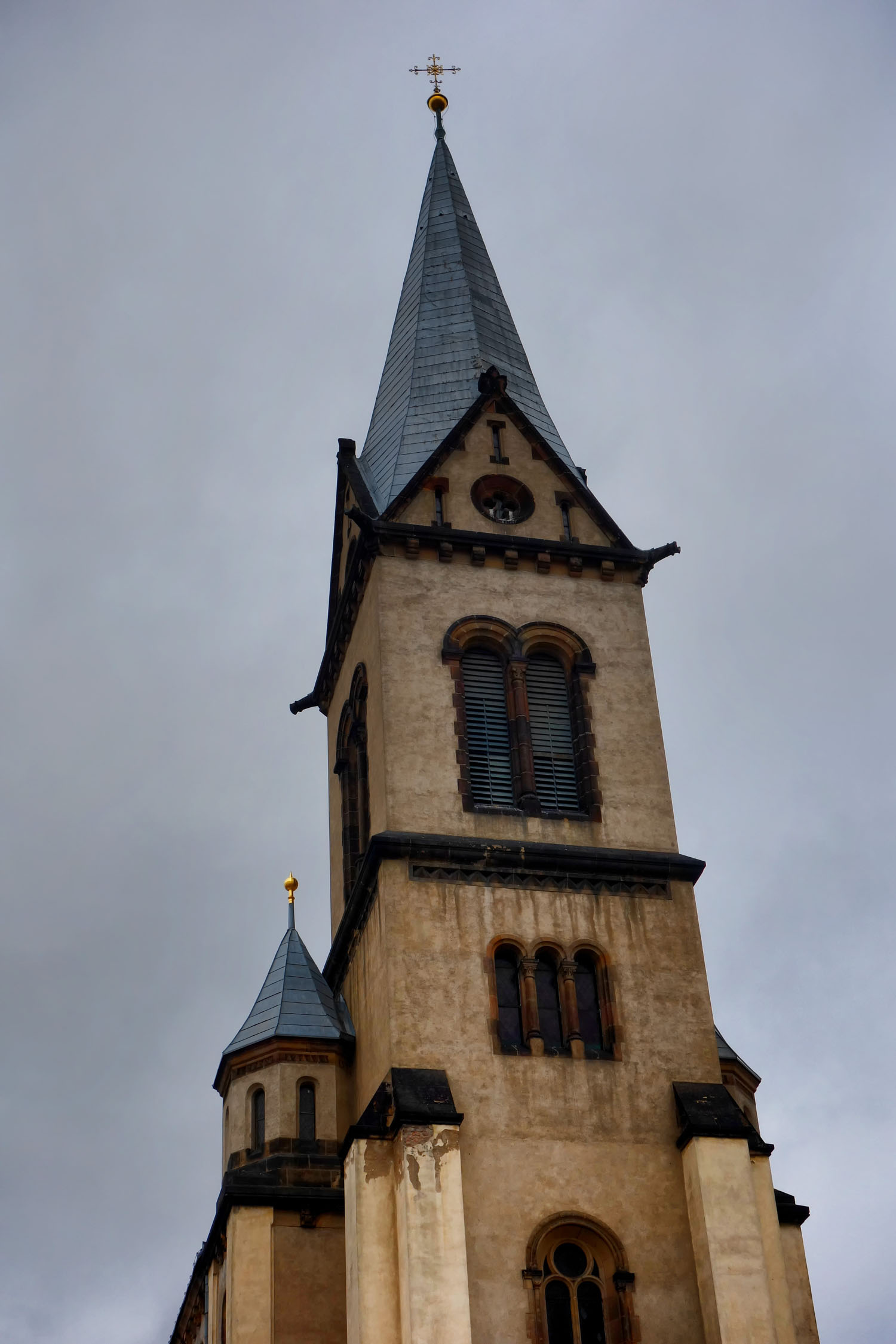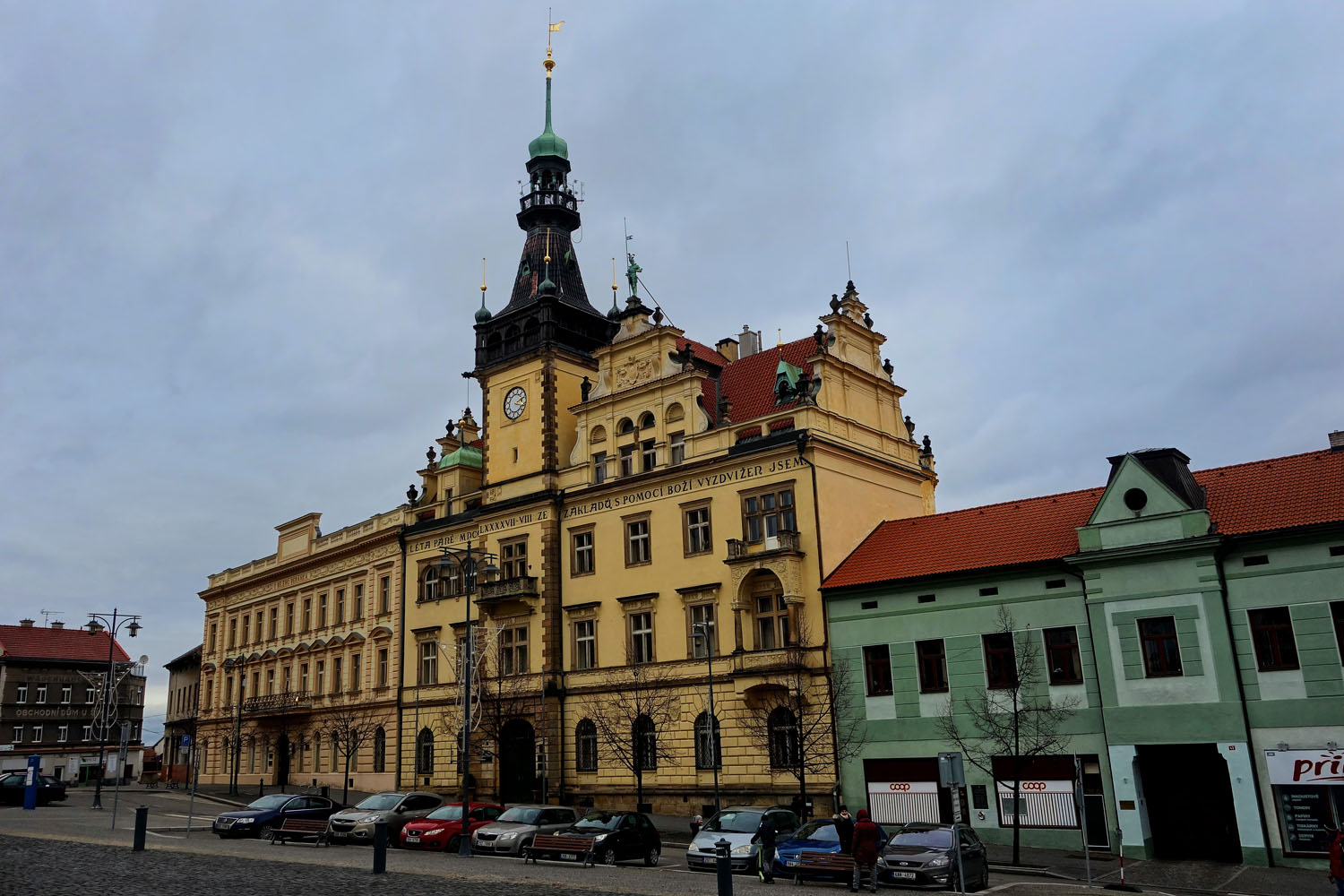 Brno
I arrived to Brno, second city of the Czech Republic, by train on a sunny, but decidedly cold February day. The main station is conveniently located just on the edge of the city center - at least for now: there's plans afoot to move it. I stayed at the Grand Hotel, just opposite the station.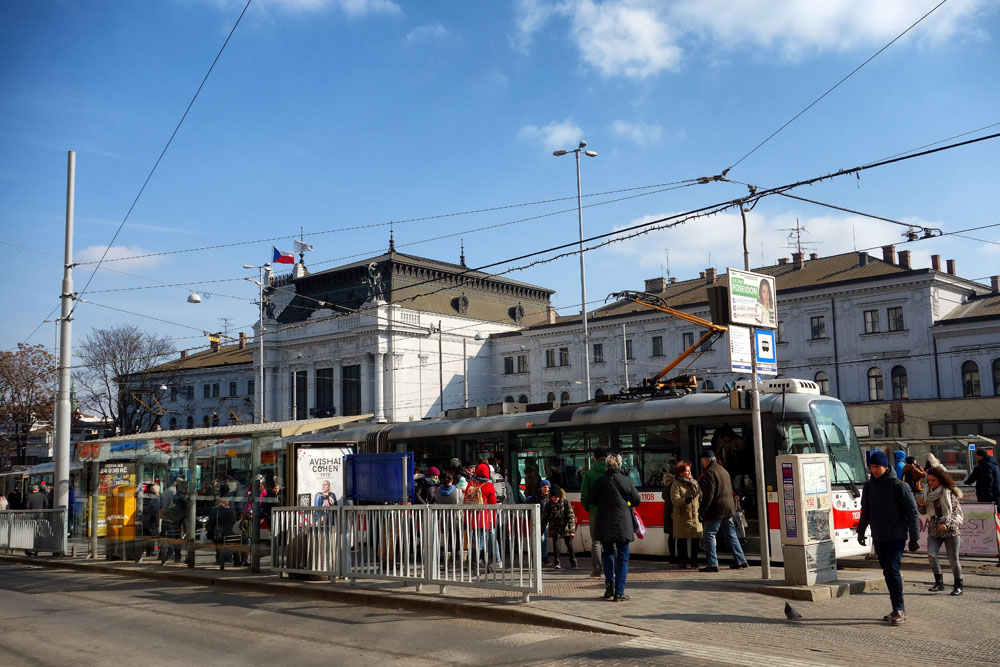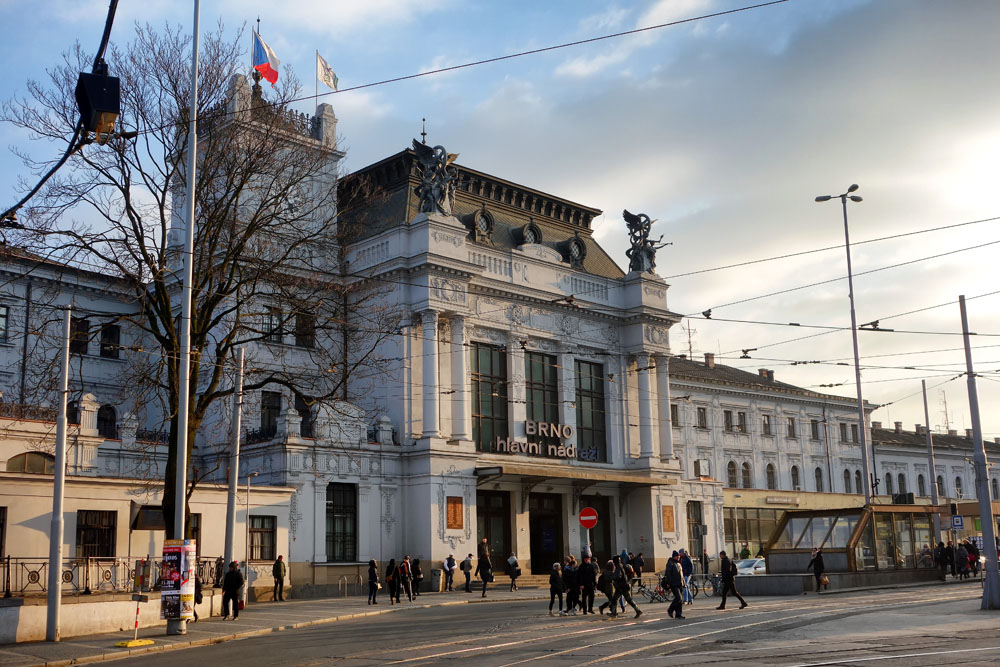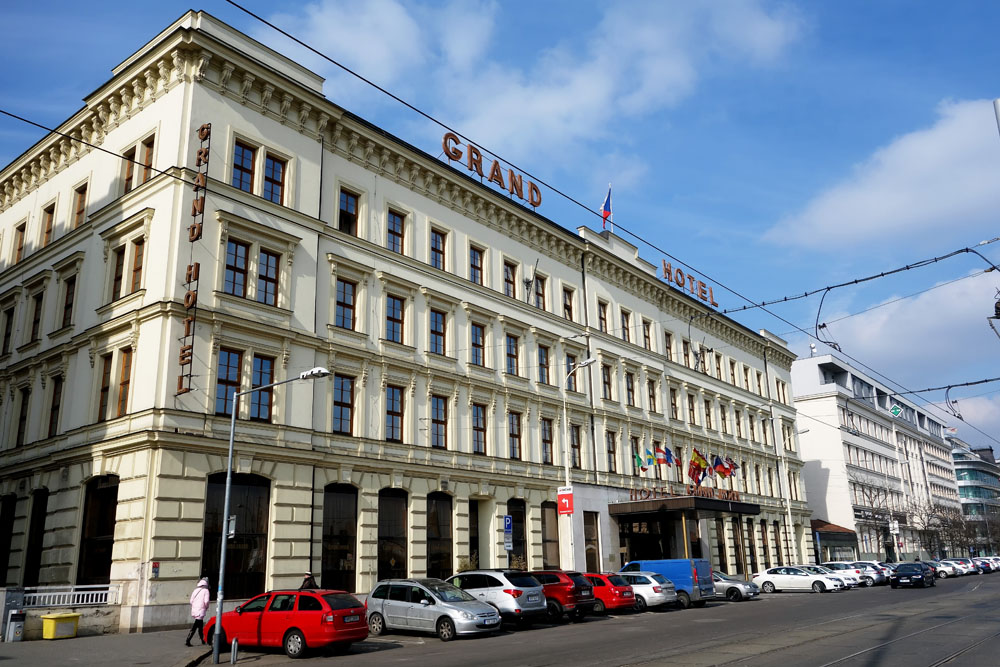 There's plenty to see wandering around Brno's historical center. Squares, churches, grand buildings, and theaters all feature, with a dragon thrown into the mix because, well, why not?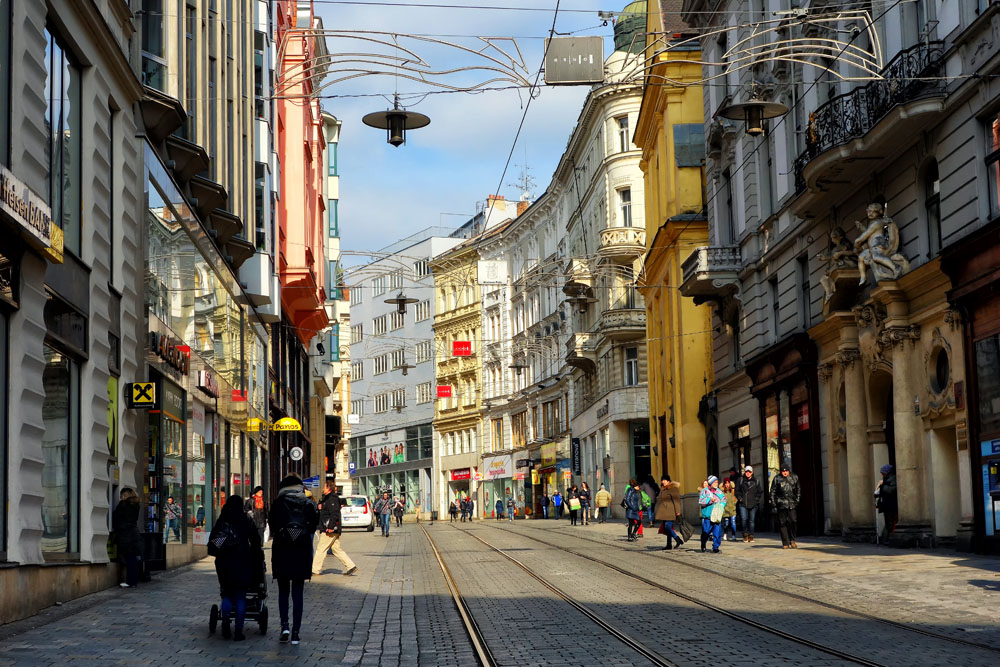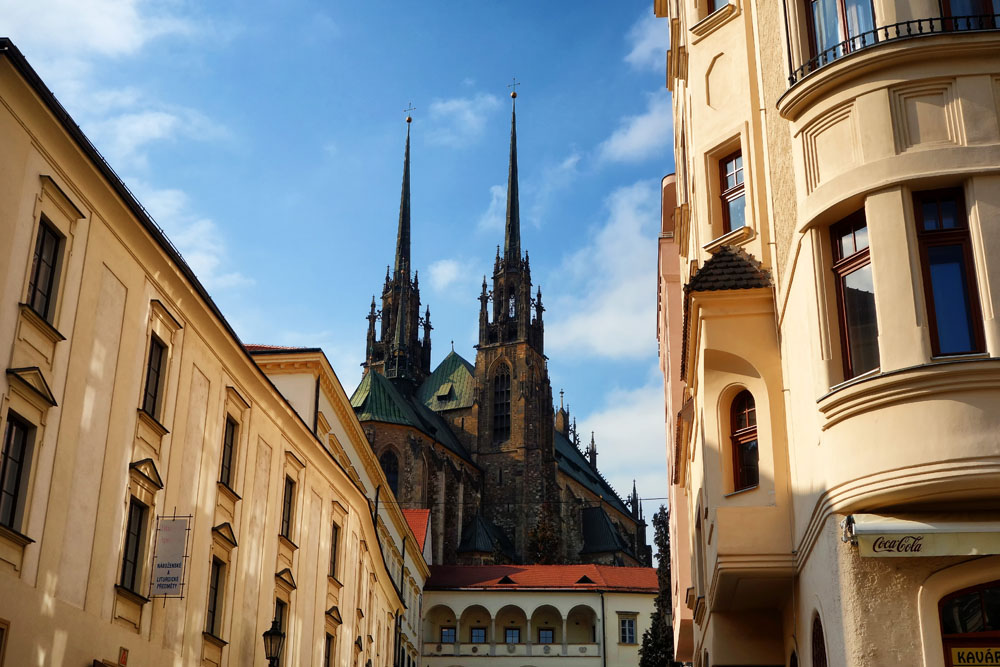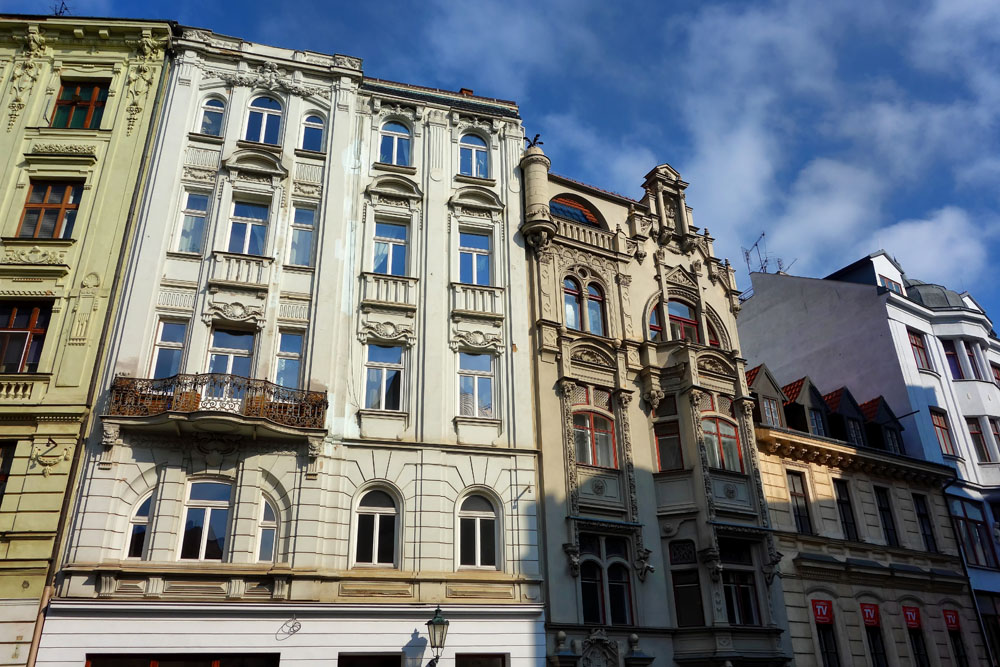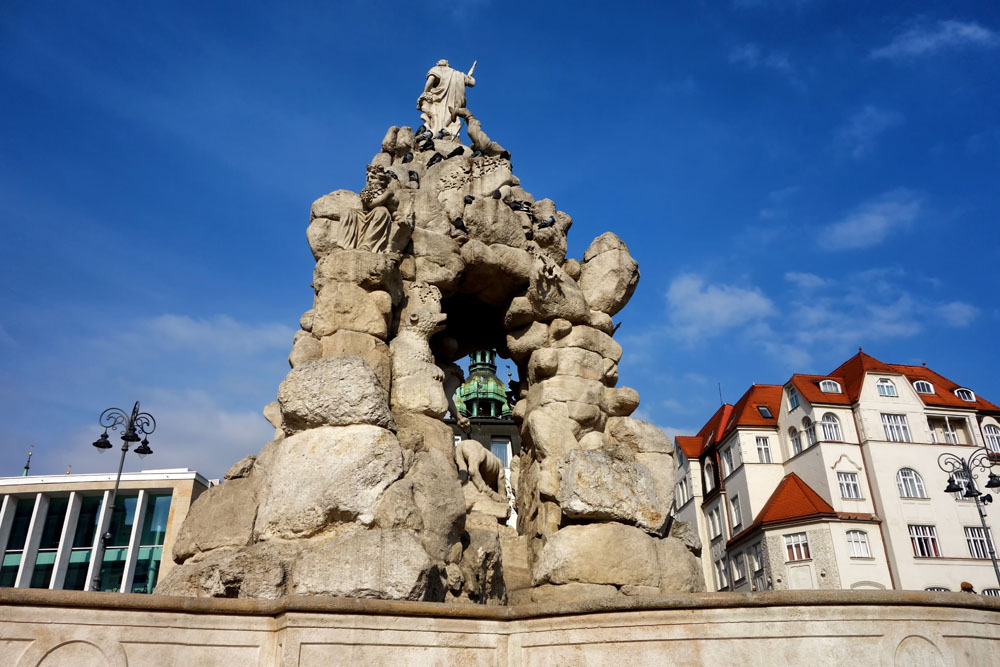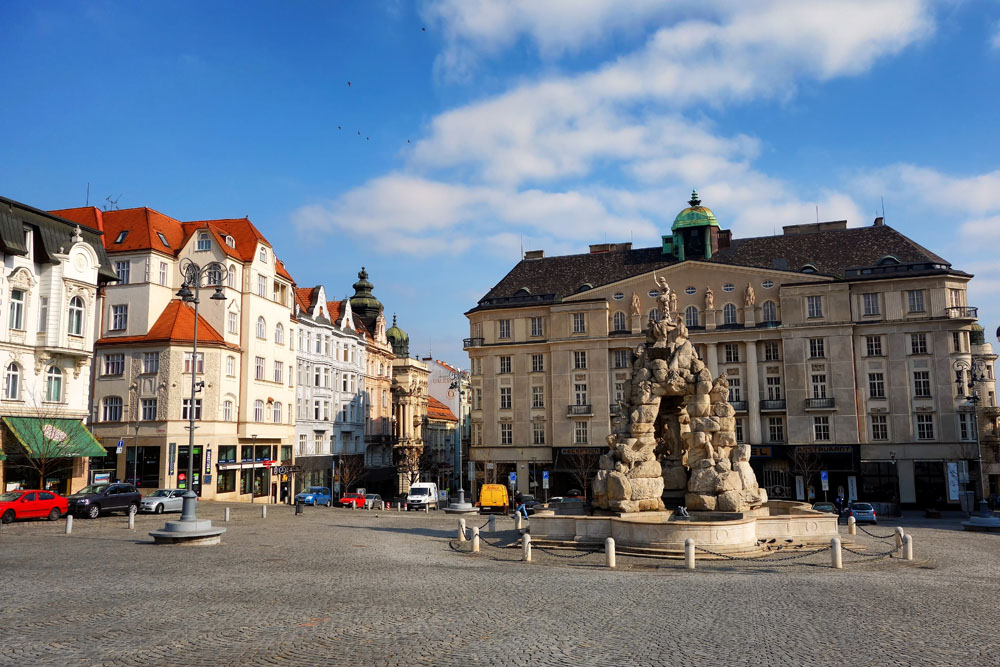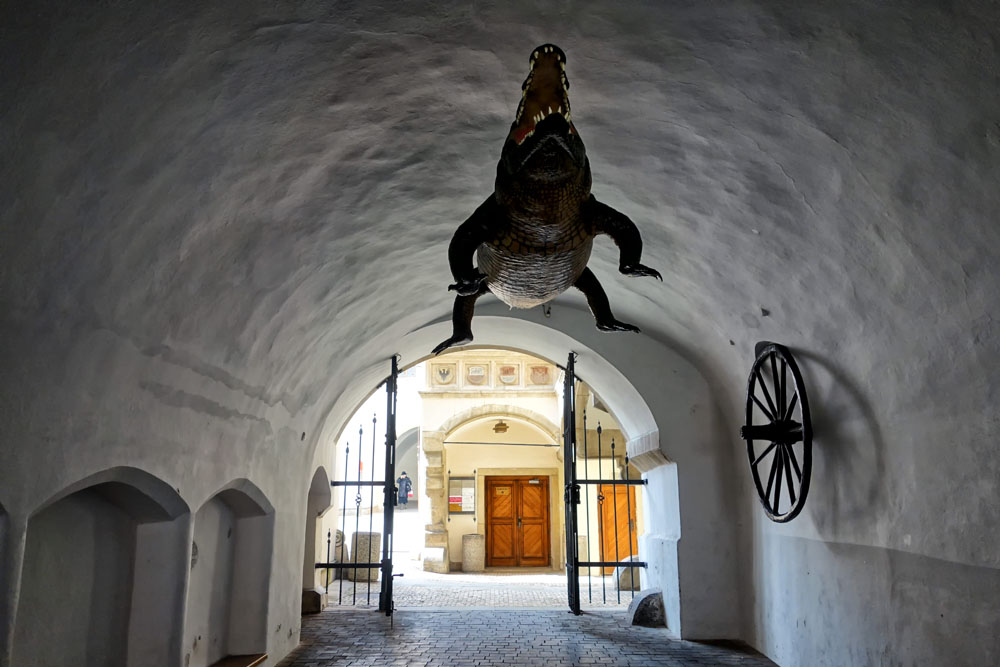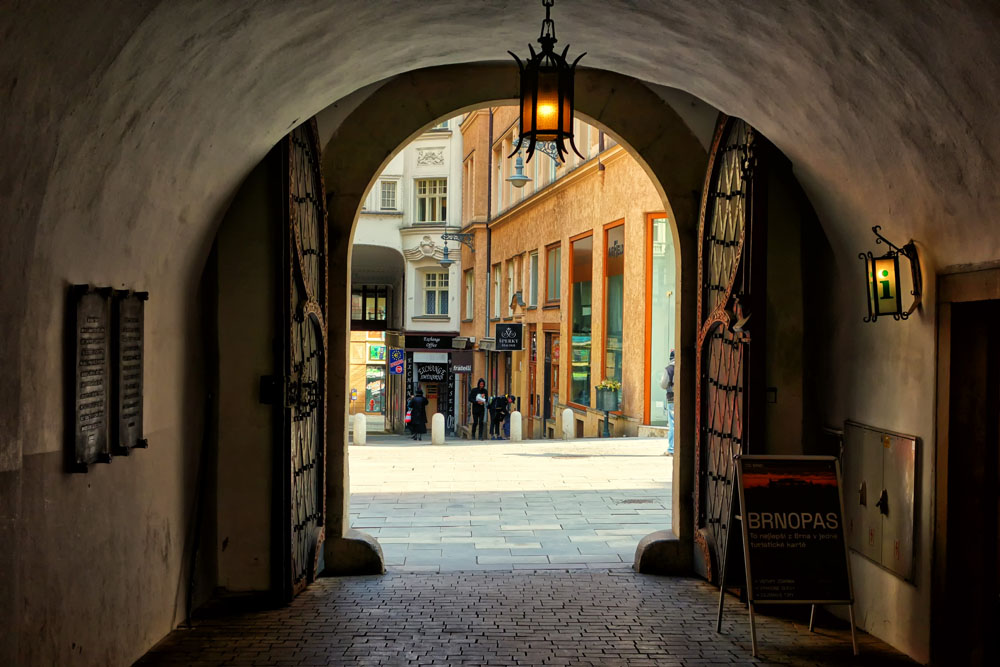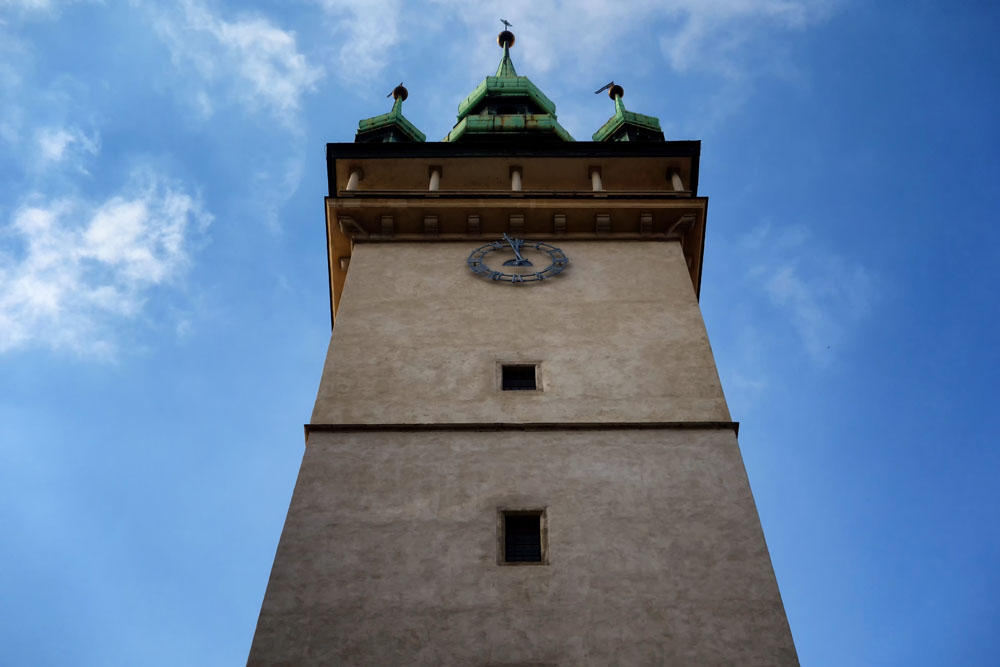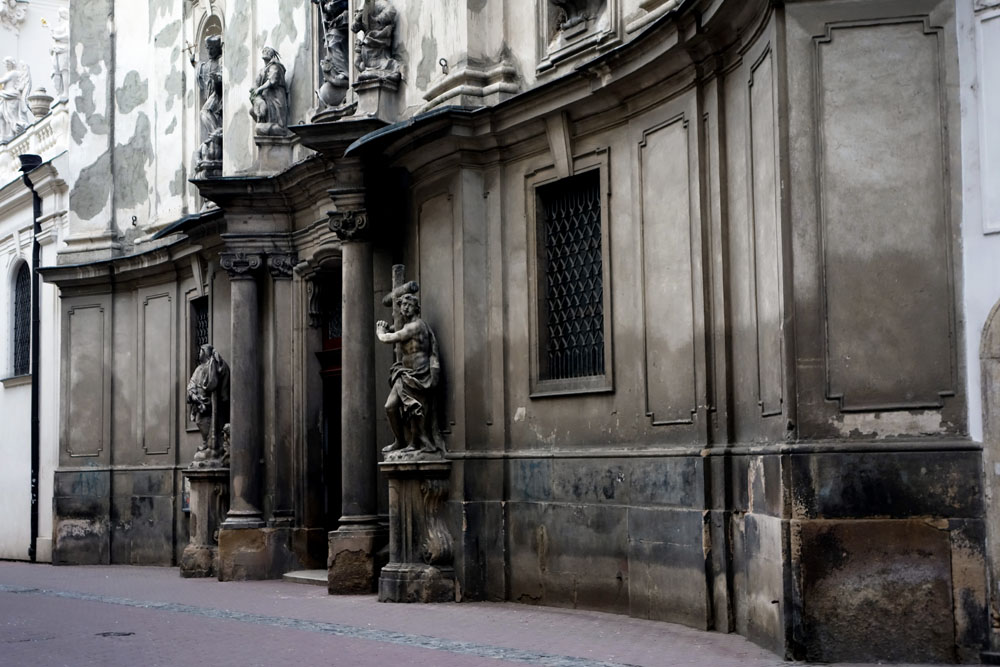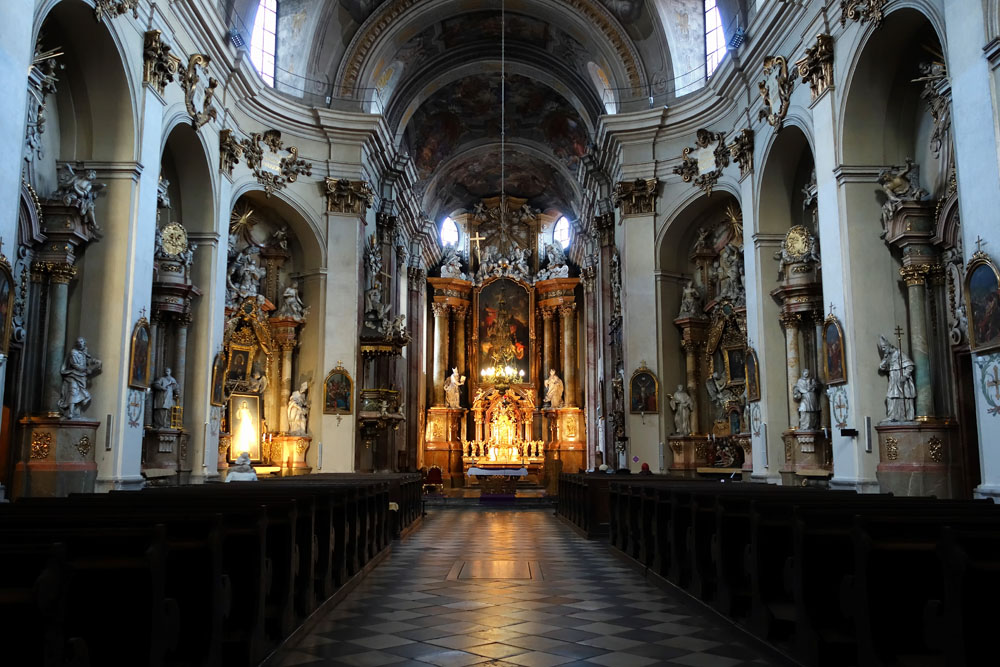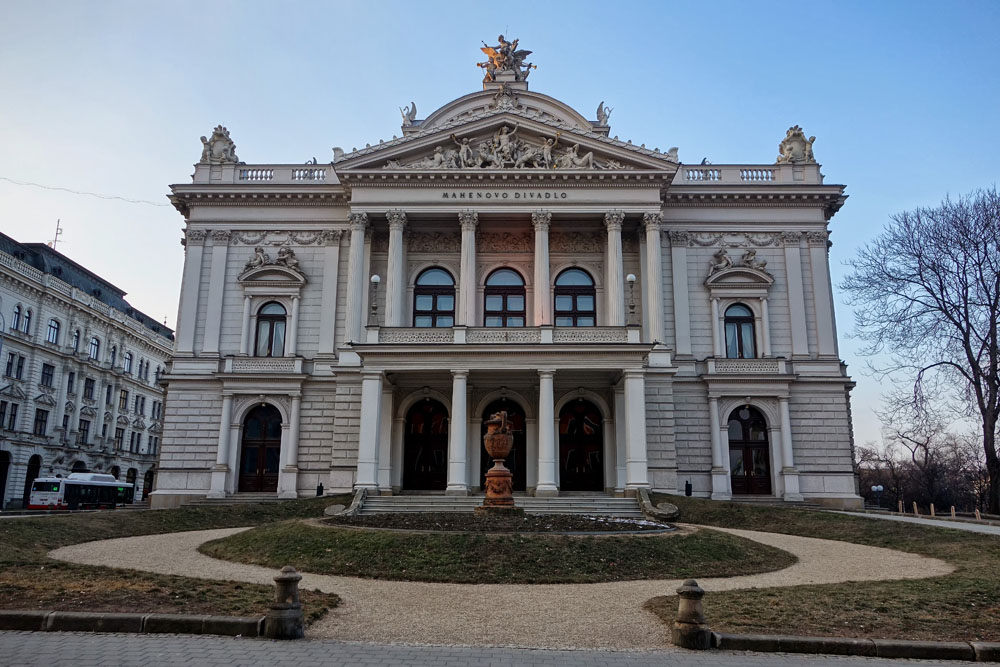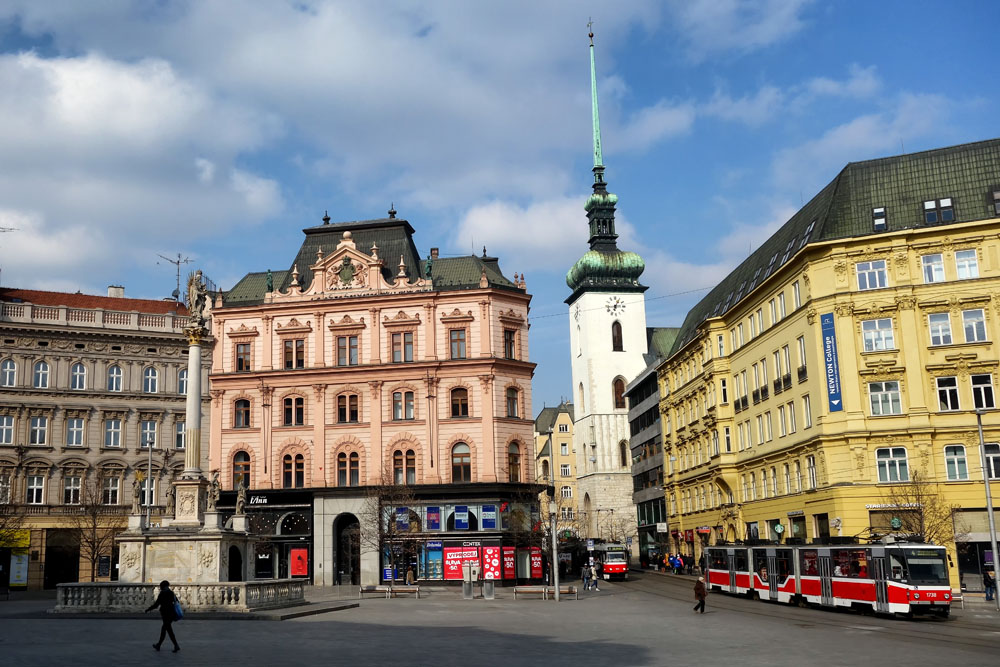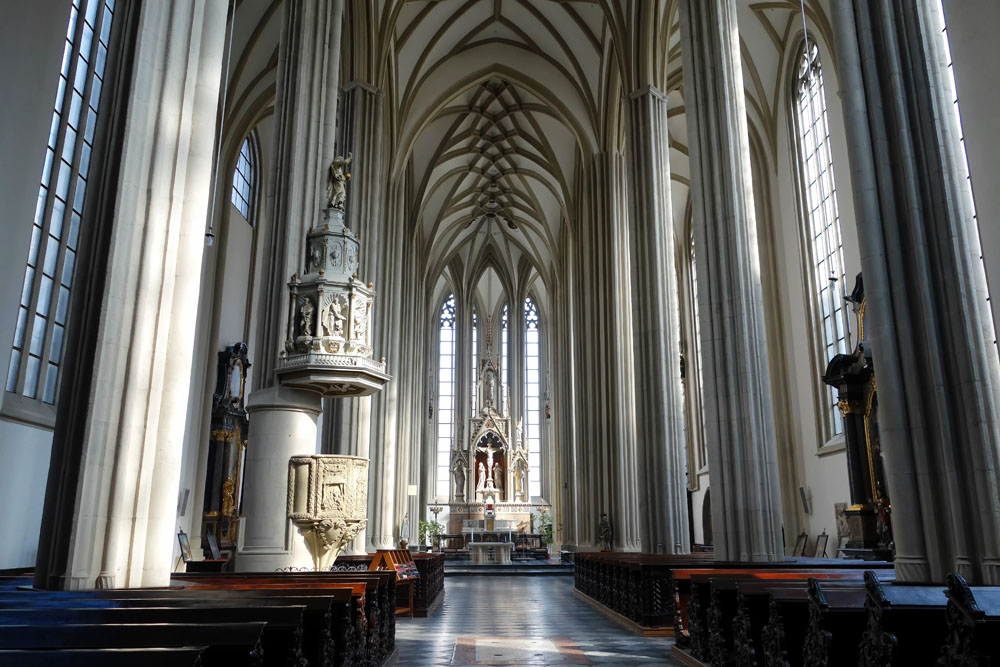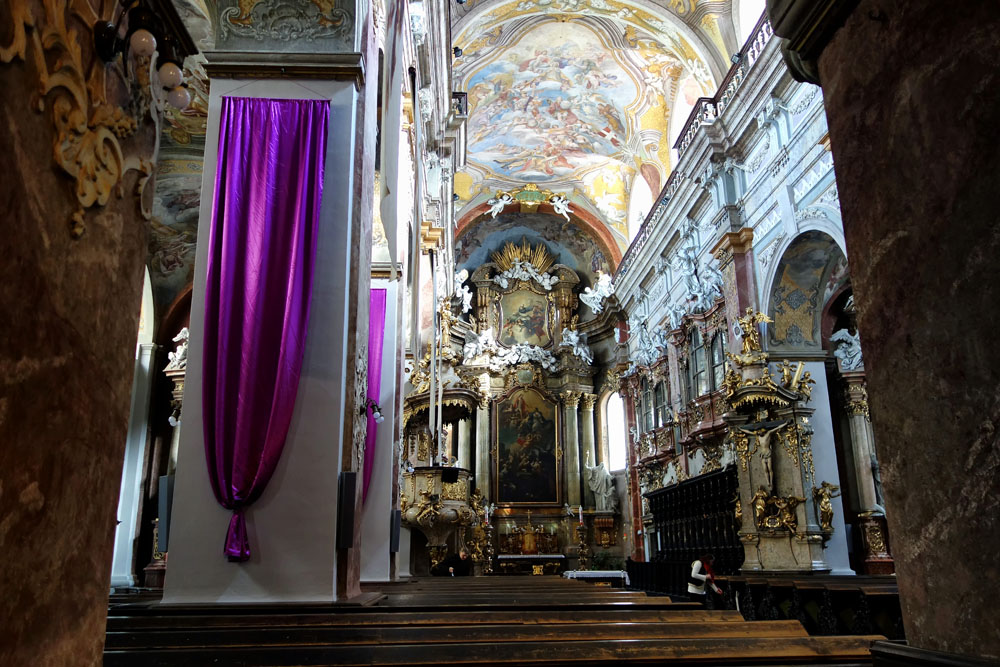 Špilberk Castle is set on a hill to the west of the historical center. Climbing up to it in -12C was bracing indeed, although the trees in the park surrounding it at least kept the wind off a bit.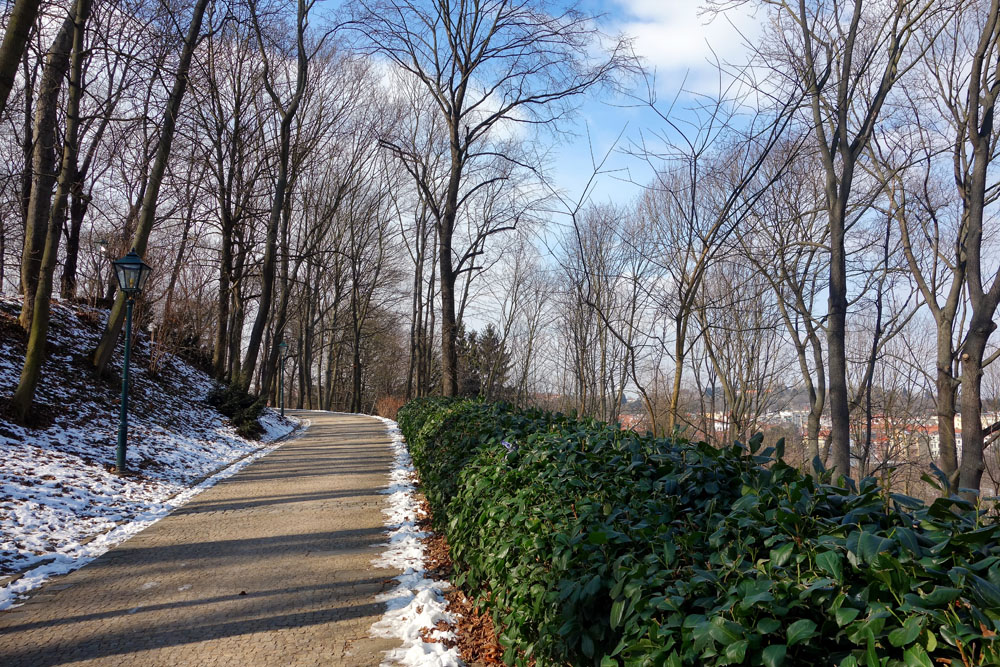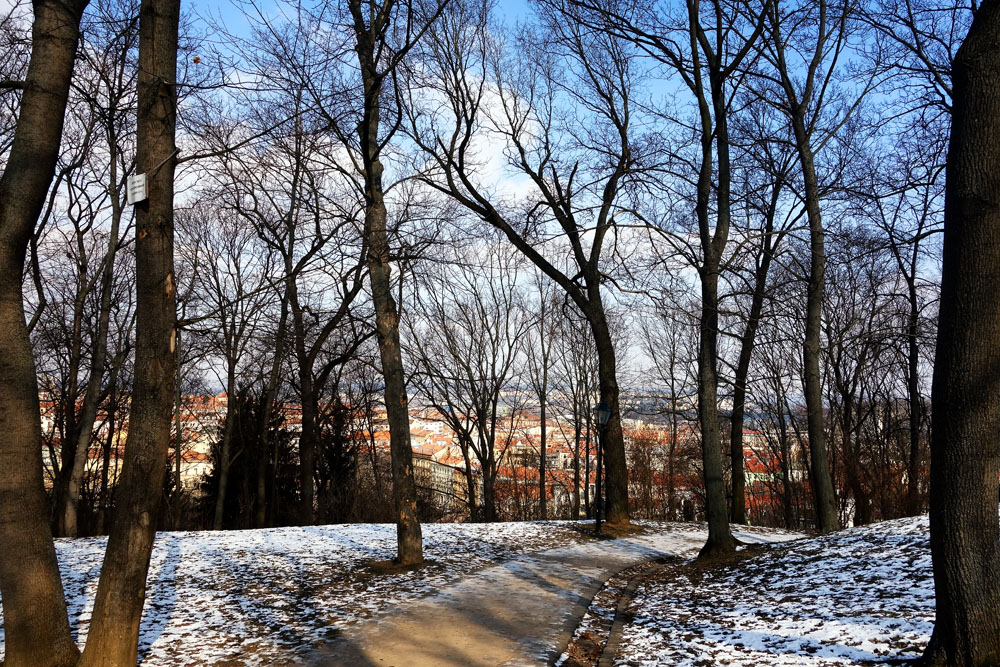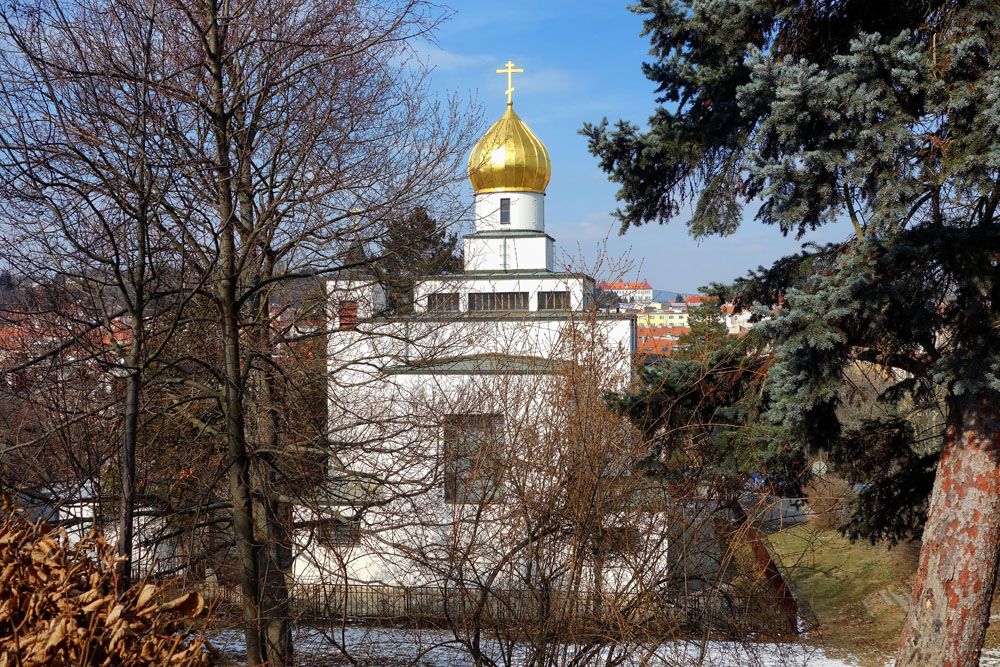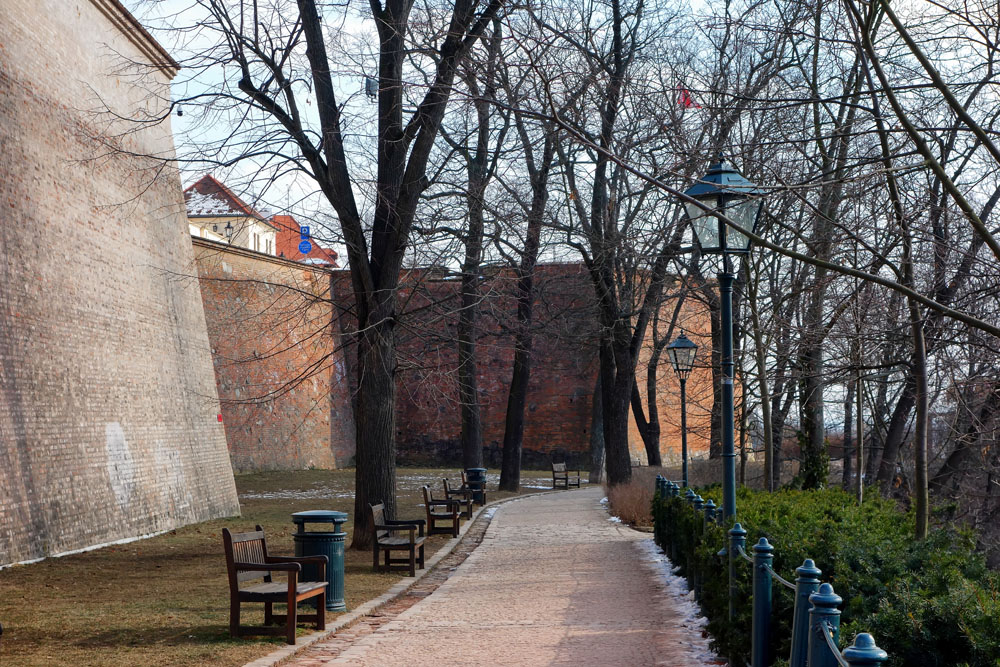 The castle itself is quite pleasant and worth the climb.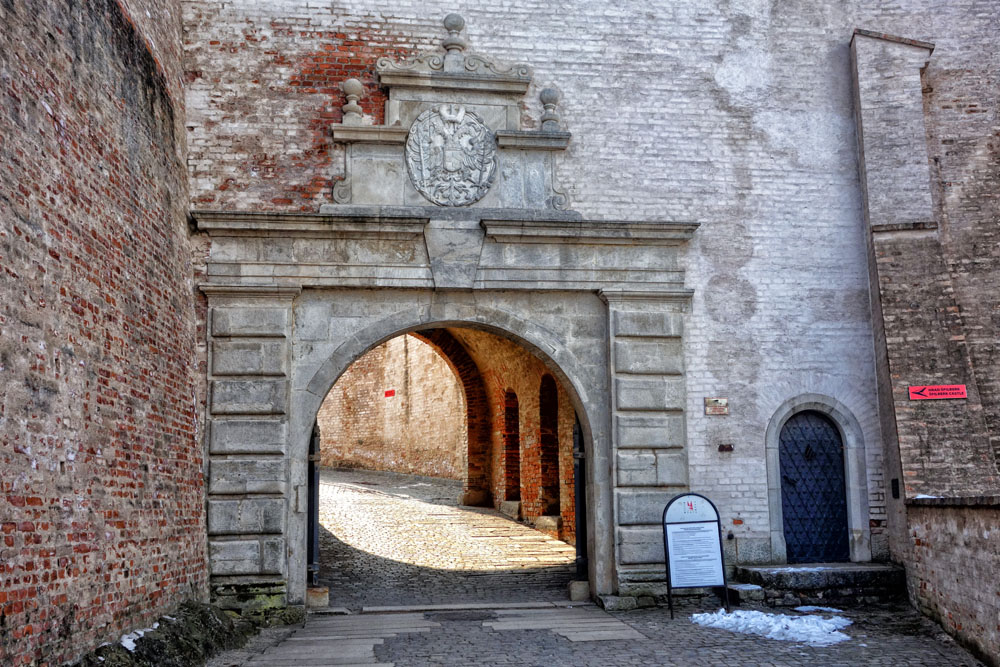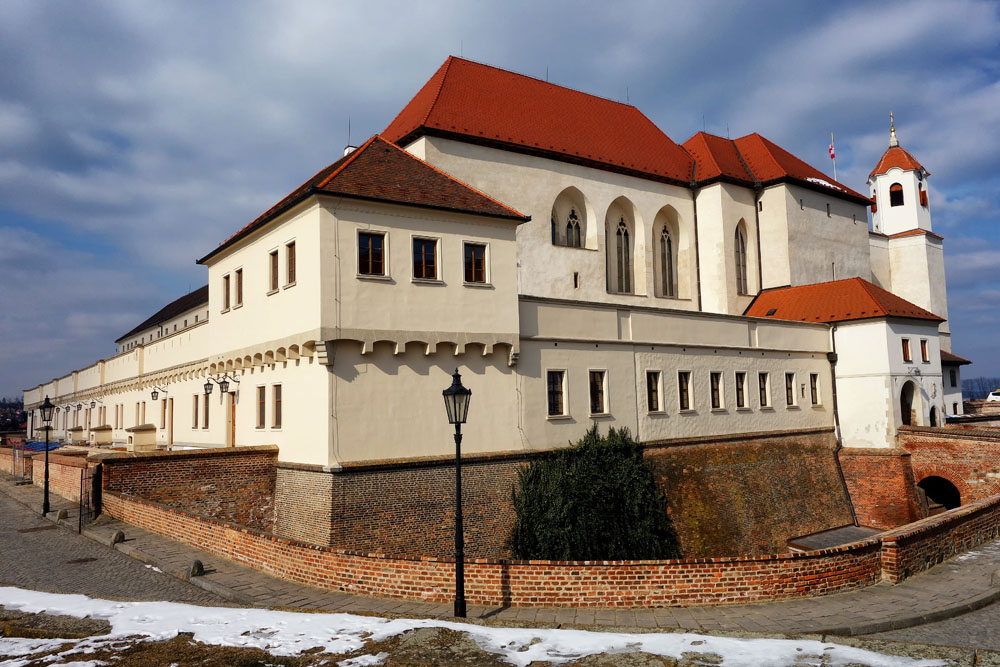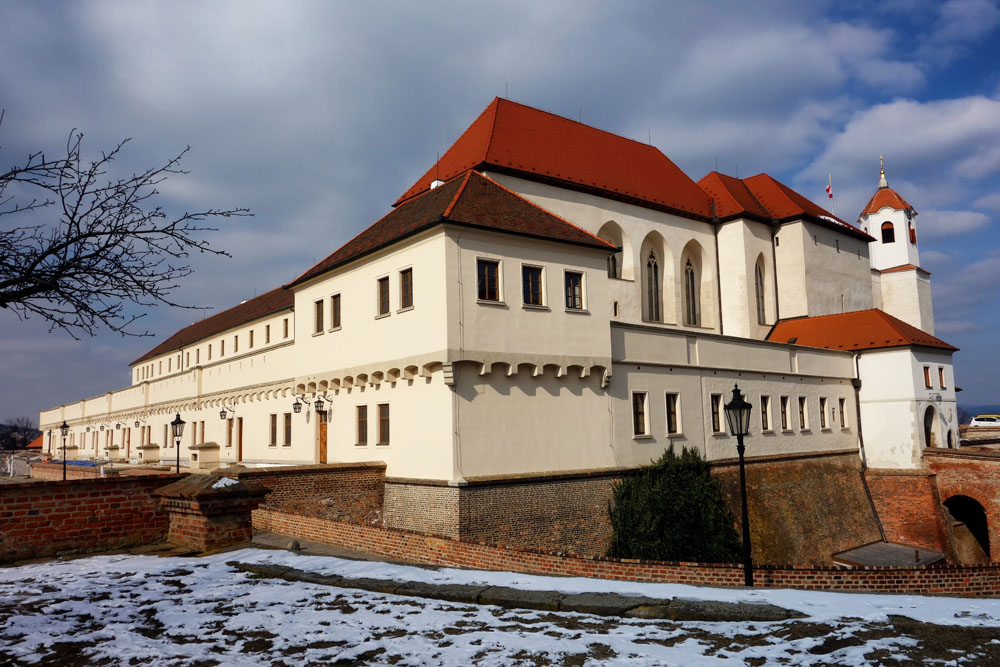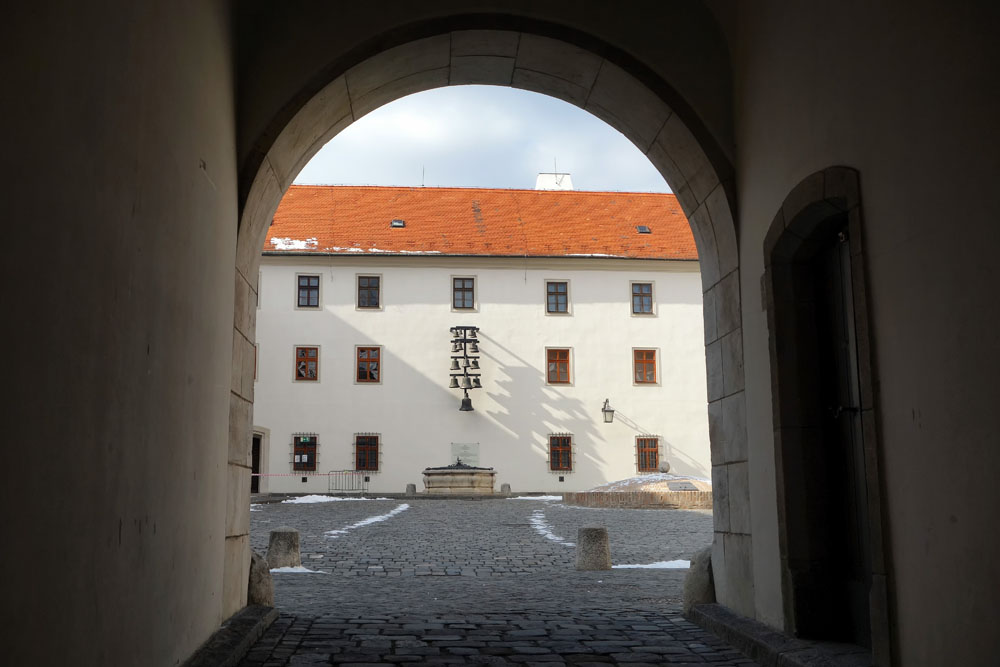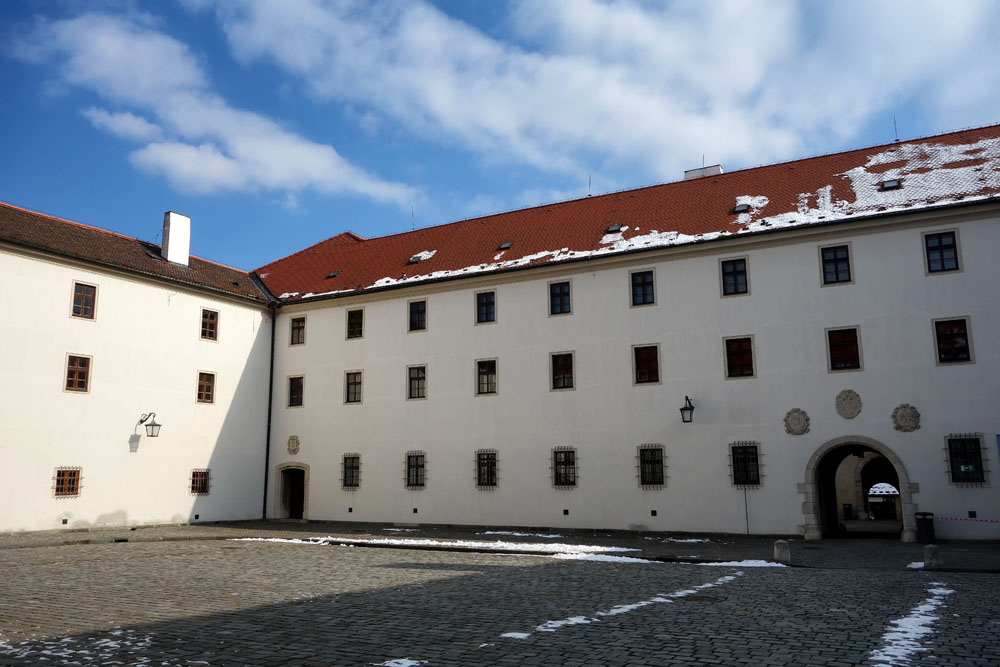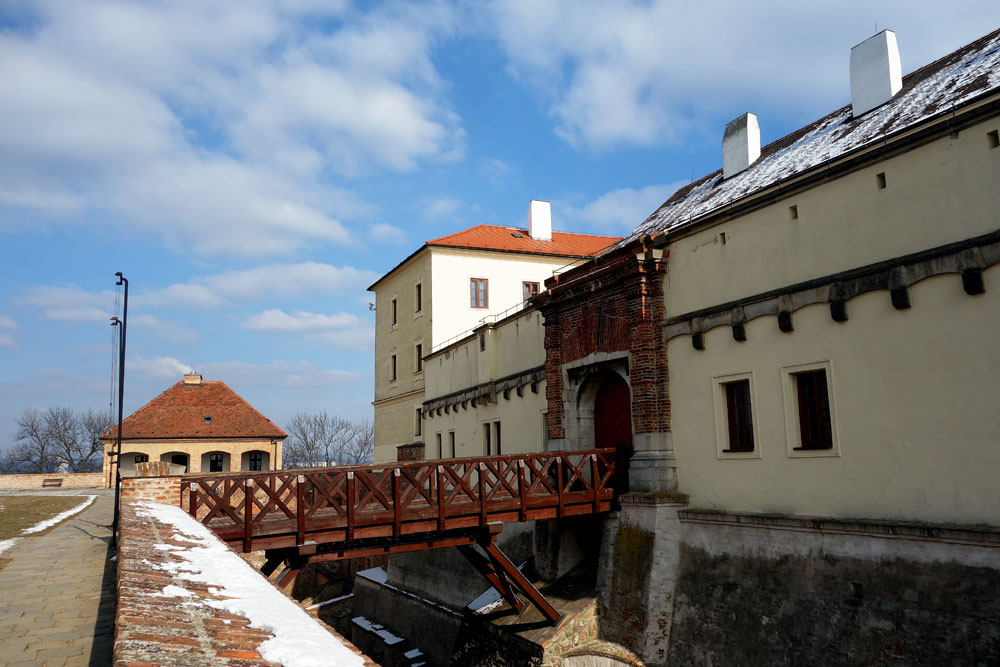 As a bonus, there are also great views of Brno to be had in all directions.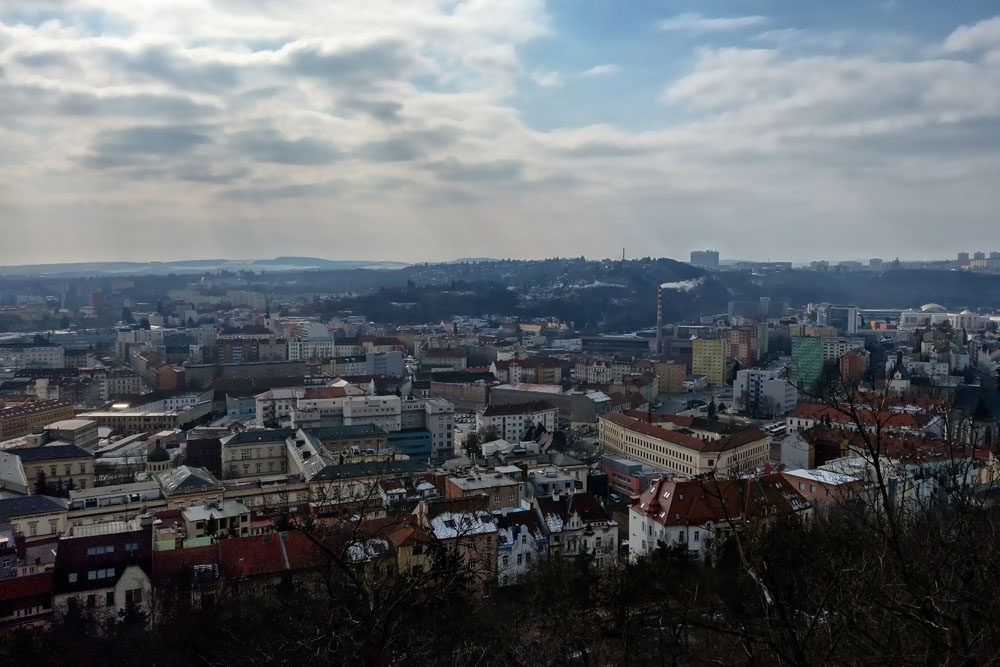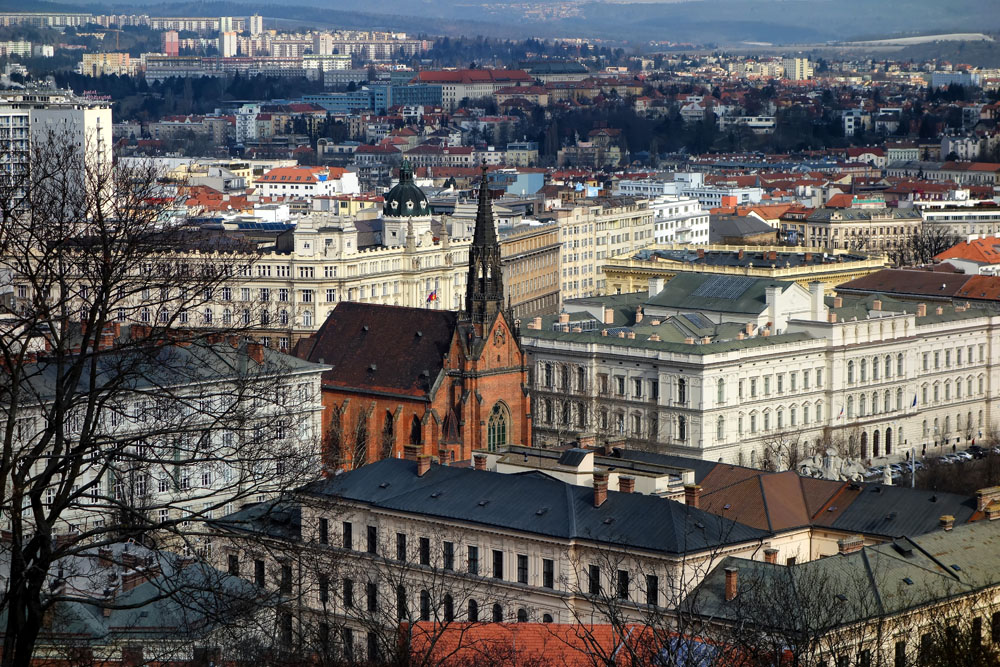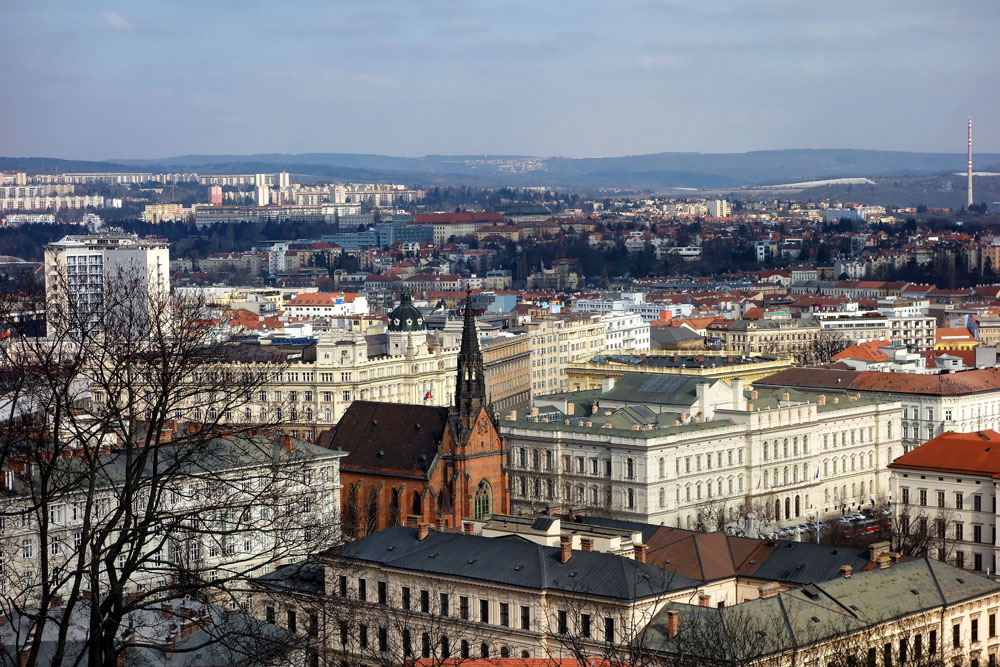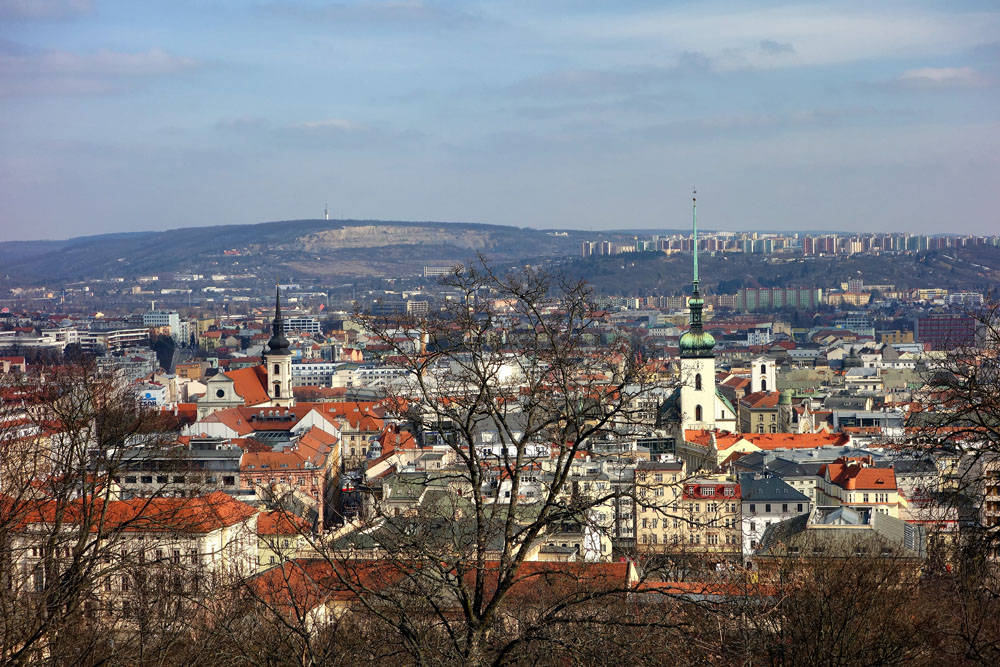 Domažlice
Not far from the German border, and on the mainline from Munich to Prague, many folks must pass through Domažlice without having any idea of what awaits them if they paused here a little while. Domažlice is a charming Czech town, centered around a main street with handsome buildings and shops set in covered arcades along both sides - perfect for when the weather decides to be less than pleasant! Once the sun comes out, the buildings are shown at their colorful best. Aside from appreciating the main street, there's a number of smaller streets to explore, a castle, and a quite pleasant park with a pond. I was glad that I not only planned to get off the train here on my way back from Germany, but allowed myself two nights here so I could have a day looking around.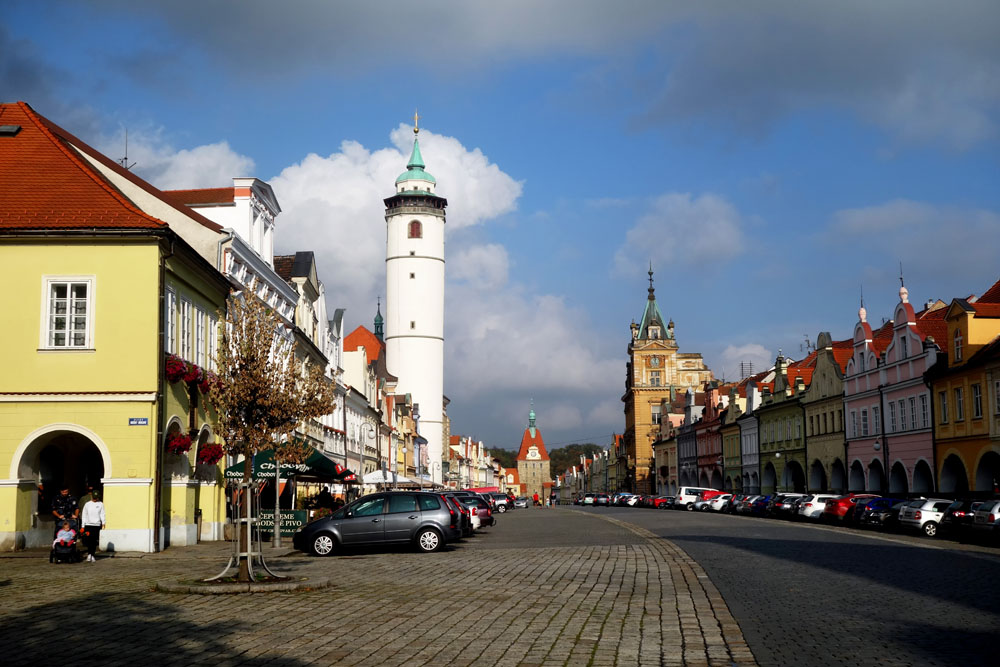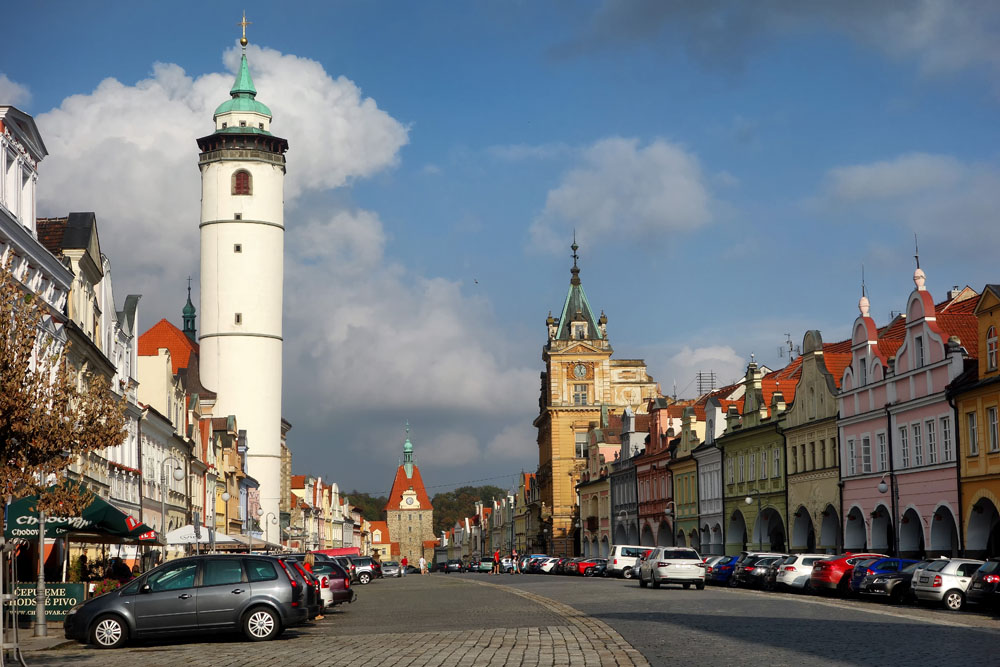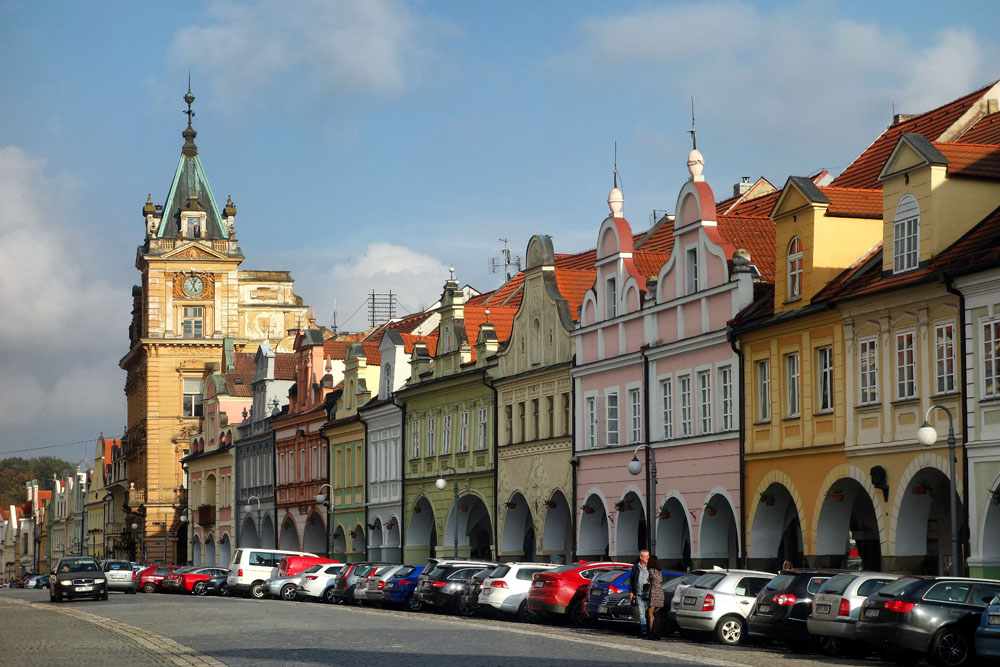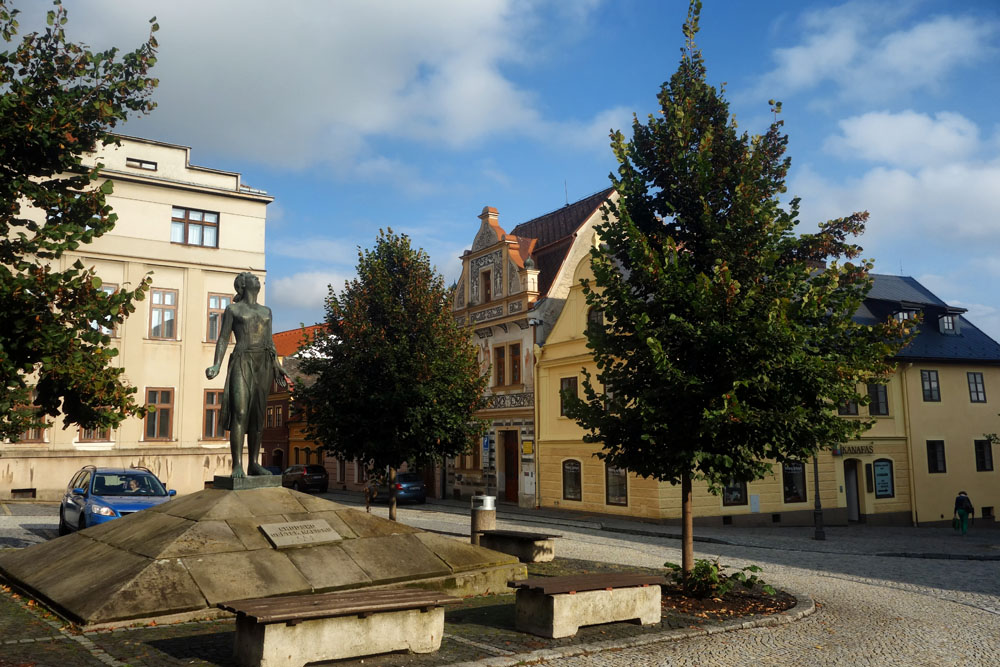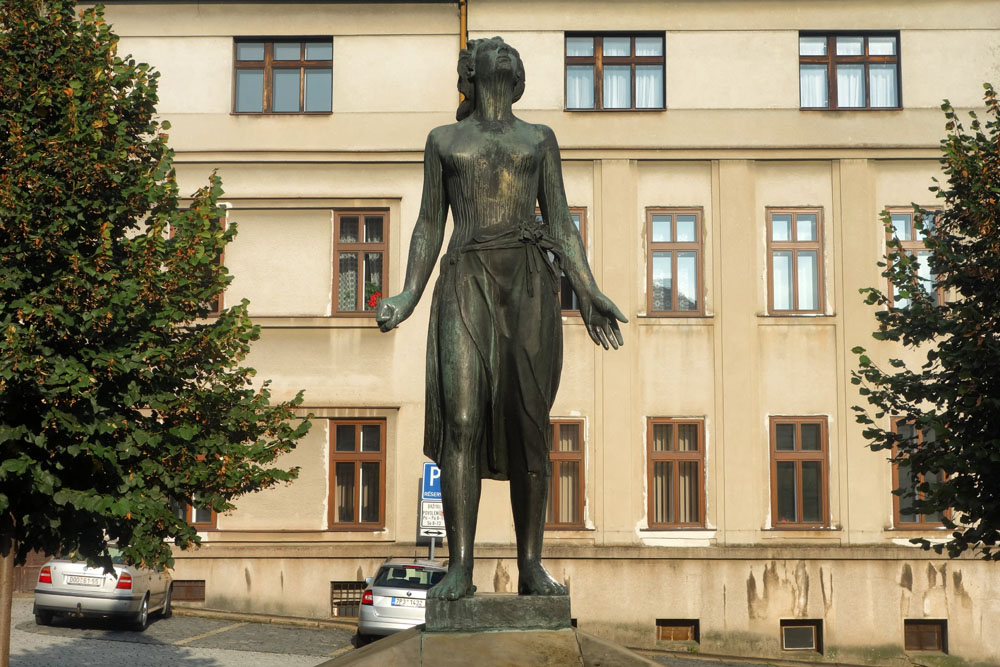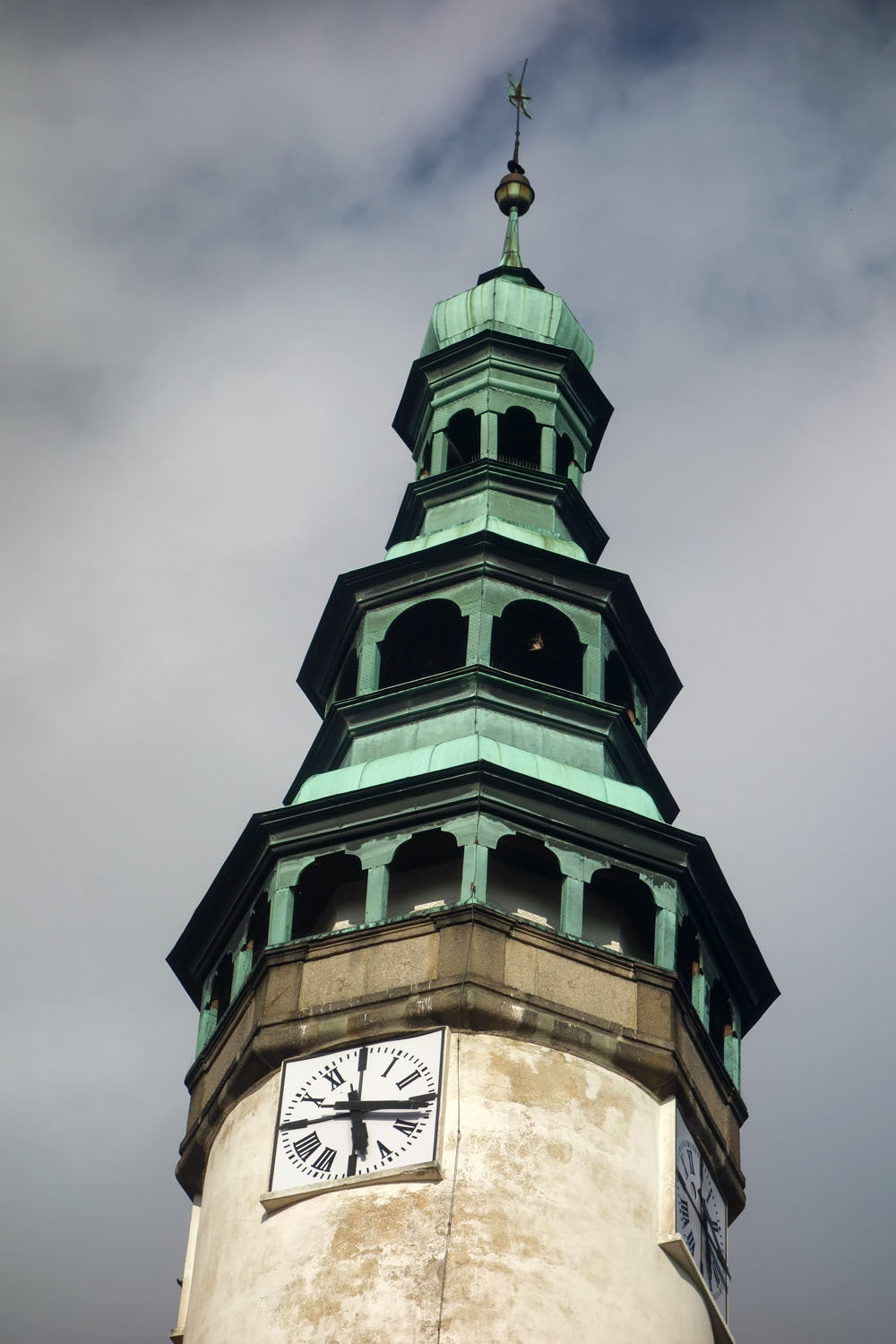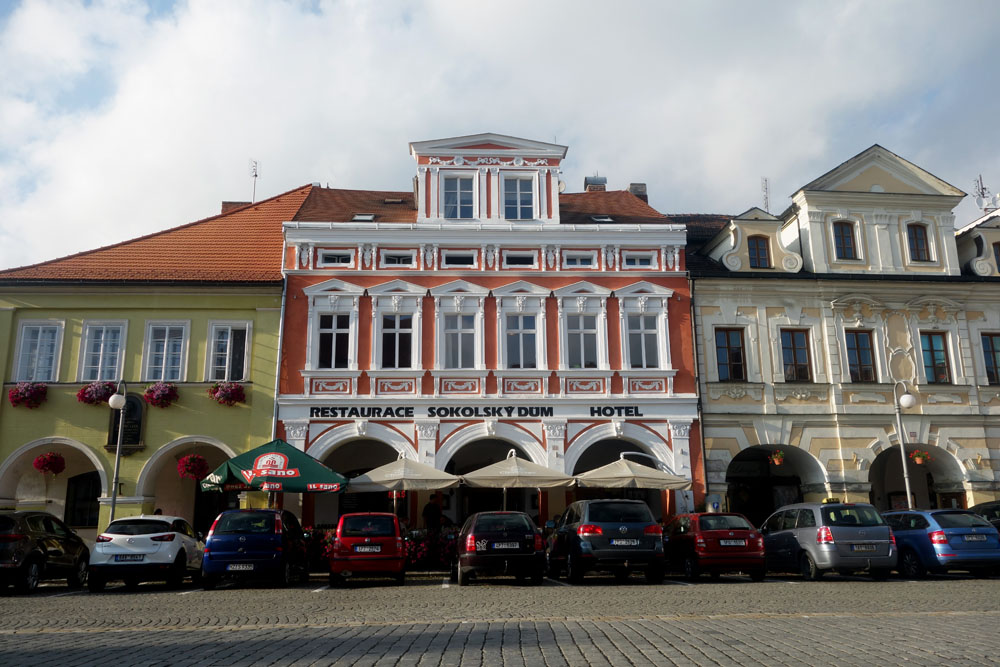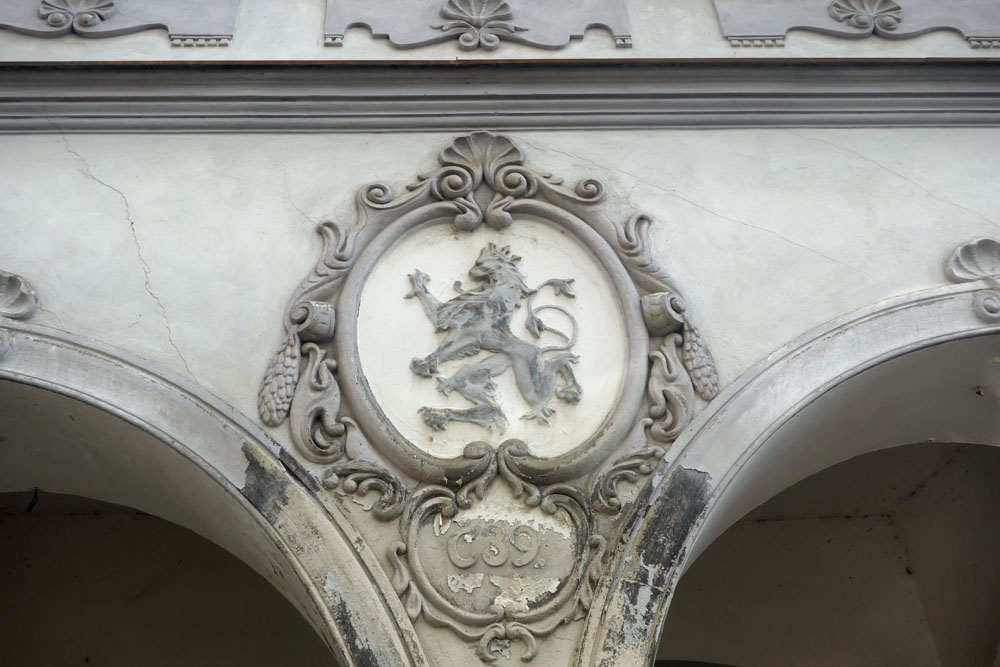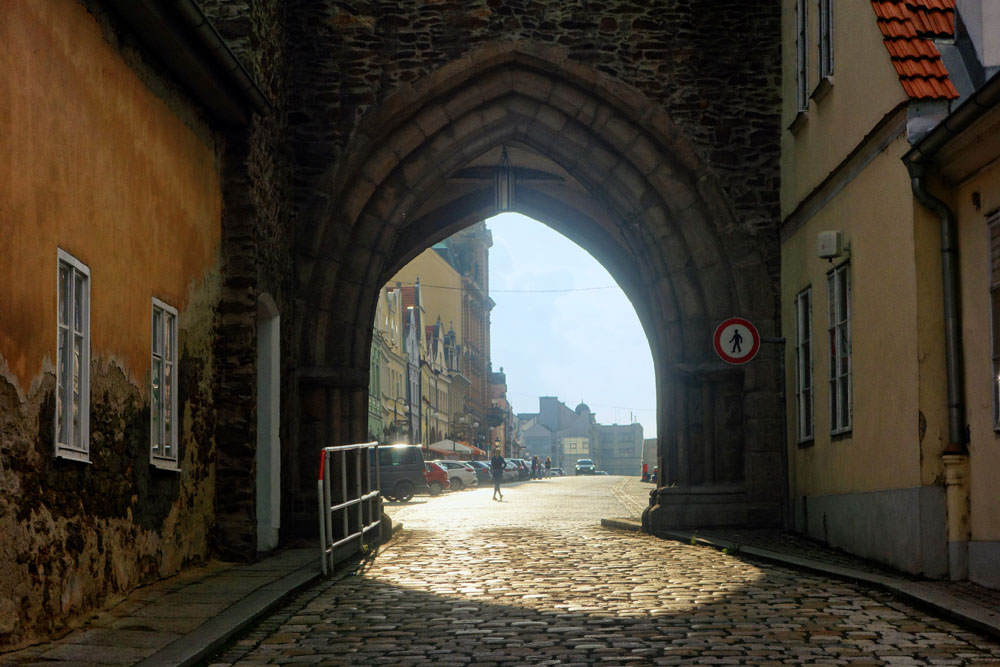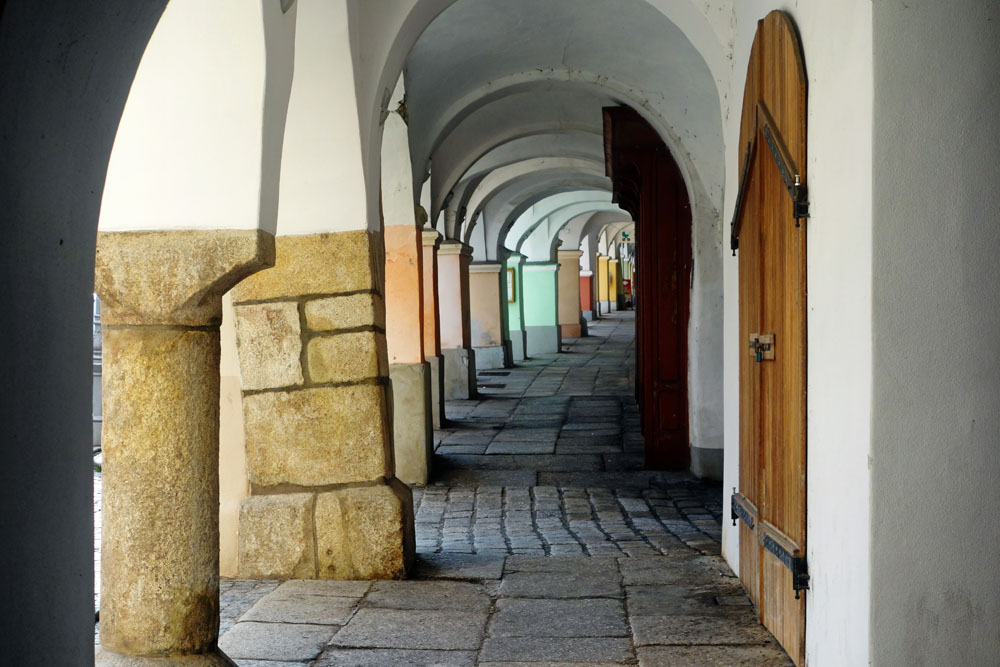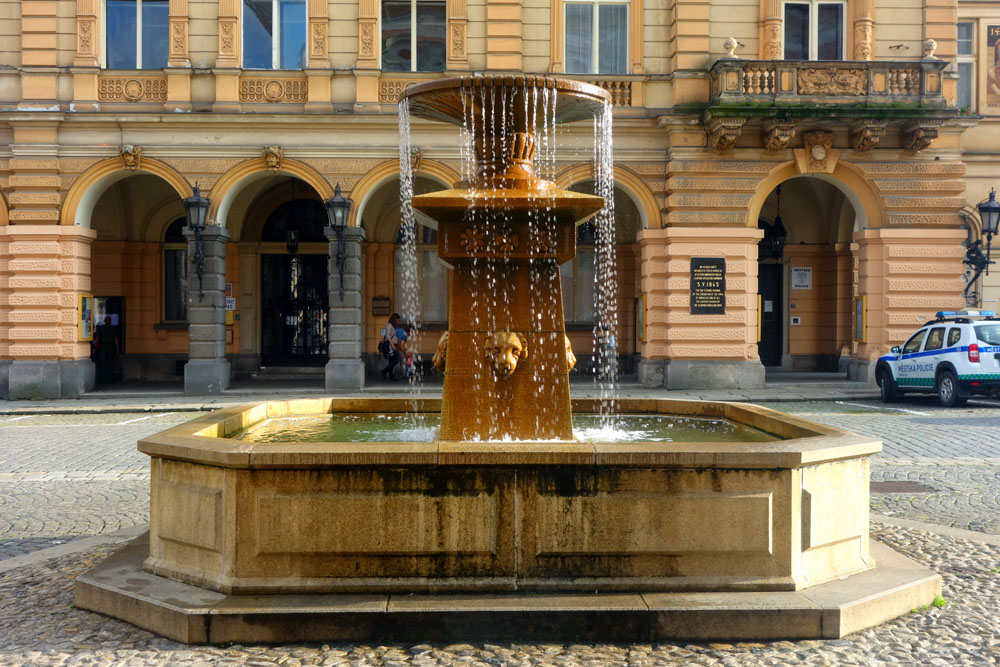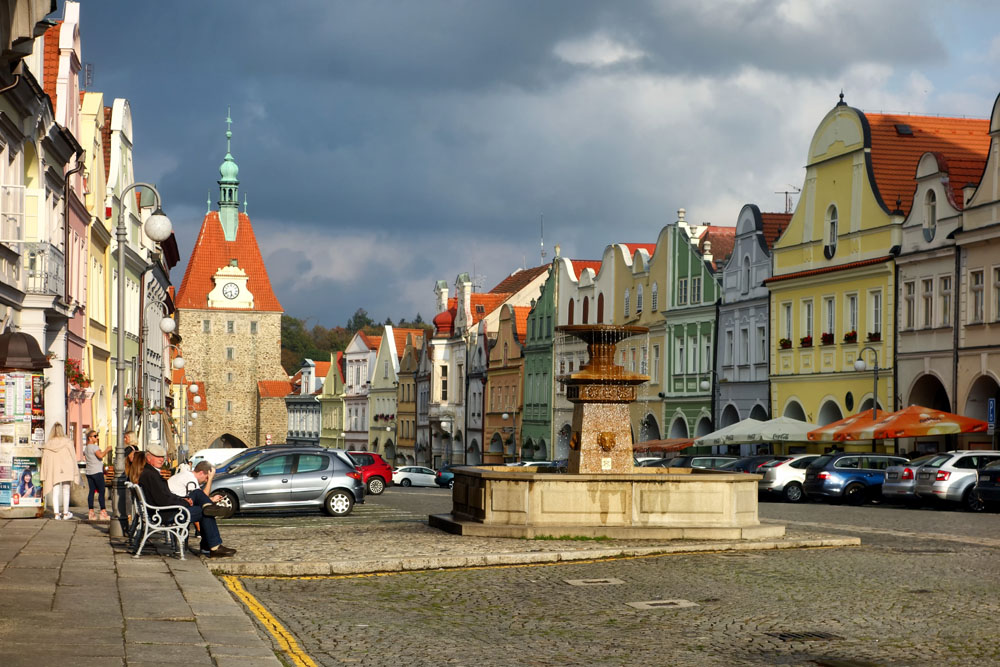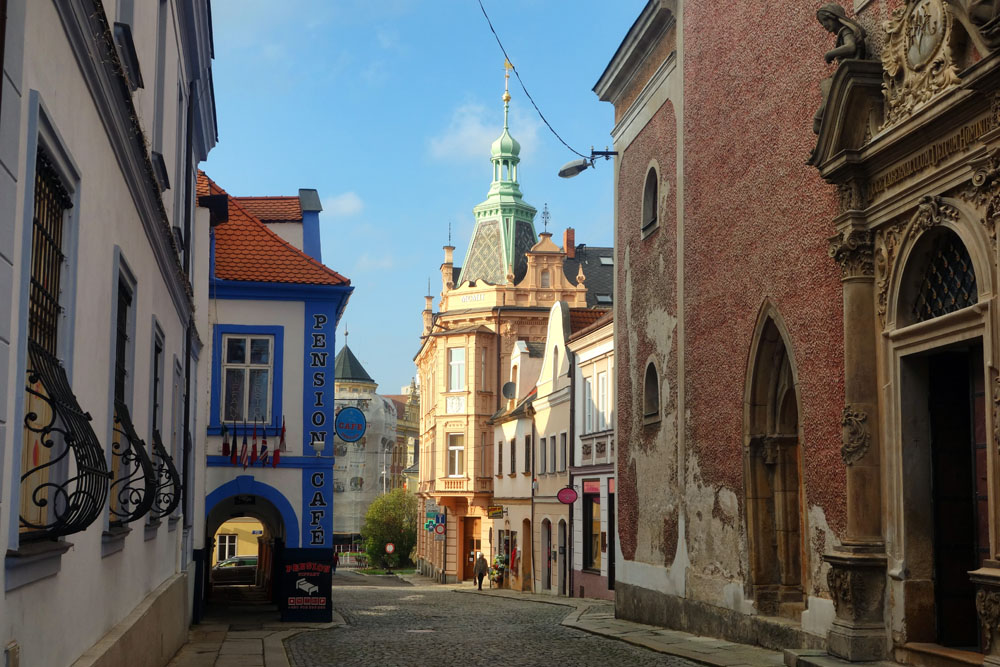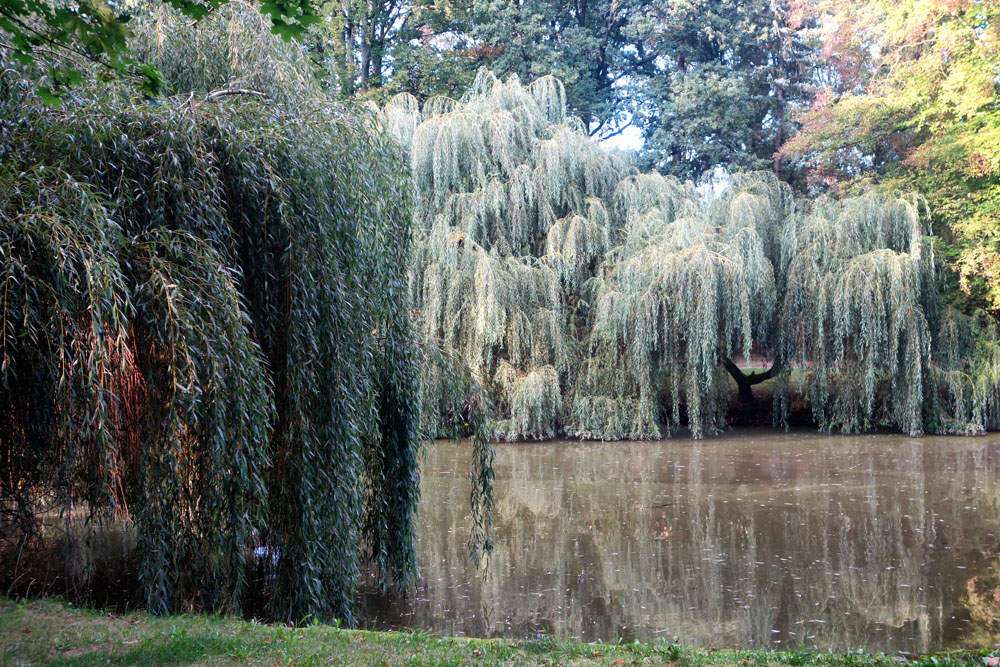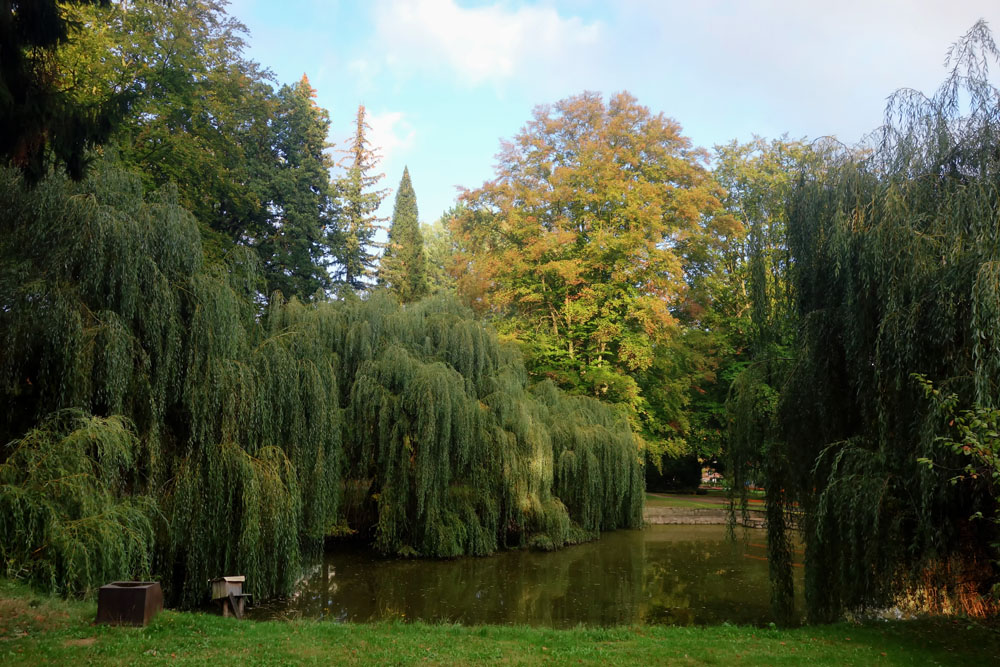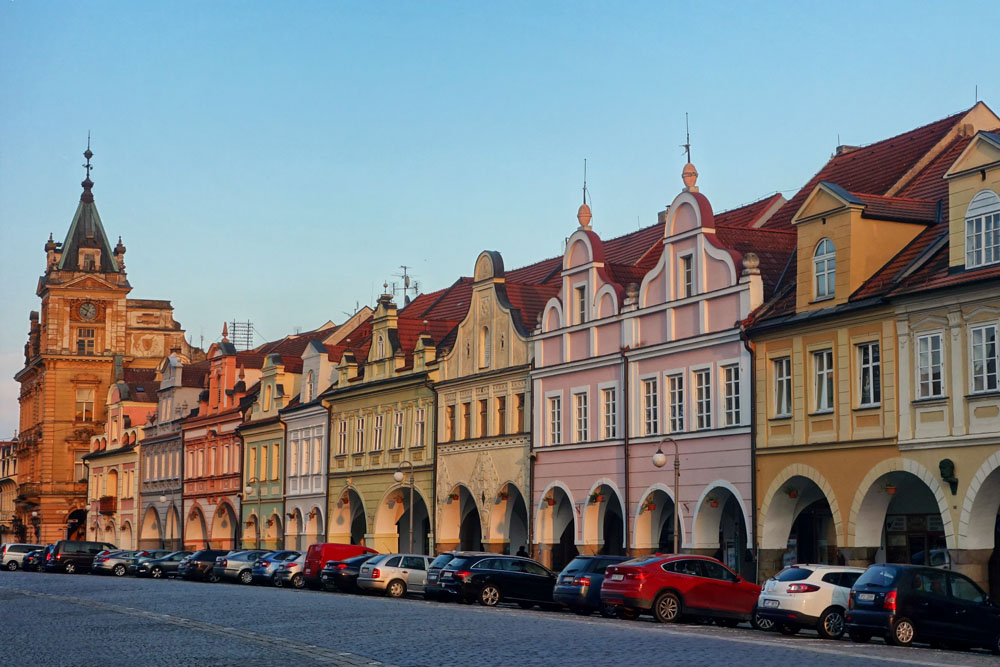 Cheb
Cheb rolls down a gently sloping hill. Arriving by train means finding oneself at the top of town. A walk downhill passes through a reasonably pleasant, though not especially exciting, modern district, before reaching the far prettier historical area. The main town square, itself on a slope, will keep anyone fond of the architecture of Czech cities happy, the various timbered buildings a reminder that Germany is just a small number of kilometers away.
Indeed, many folks probably only experience Cheb's railway station, where a change of train is required if trying to reach Germany from Prague along this route. I also was on my way to Germany, but decided to stop in Cheb for the night to get at least a bit of a feel for the place. The weather was somewhat miserable, and everywhere looks prettier in the sun, but still, it was pretty nice. Here's a look at the main square, and the varied buildings on it.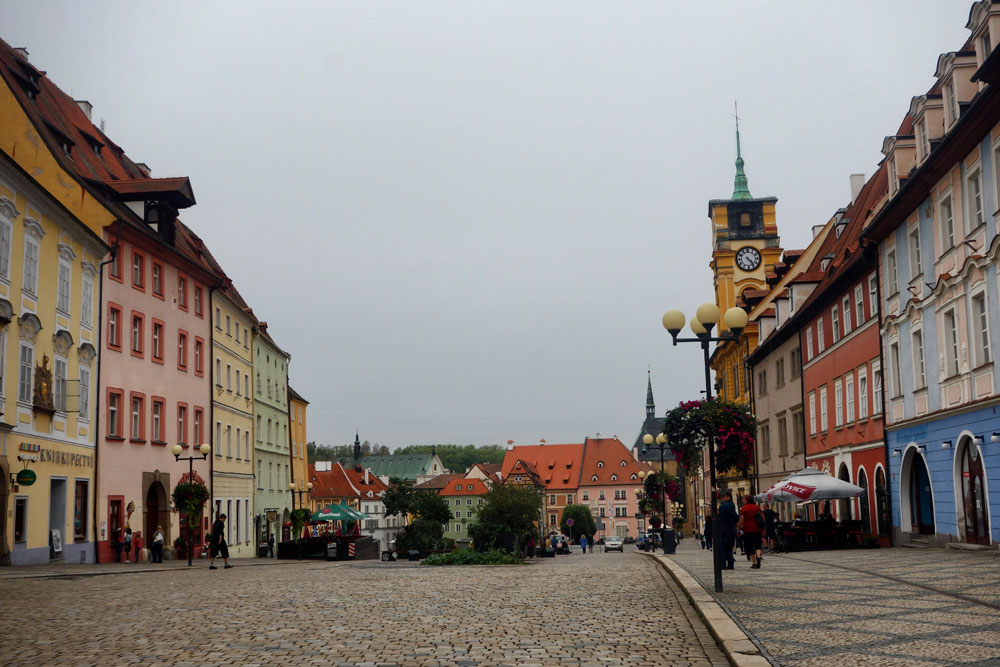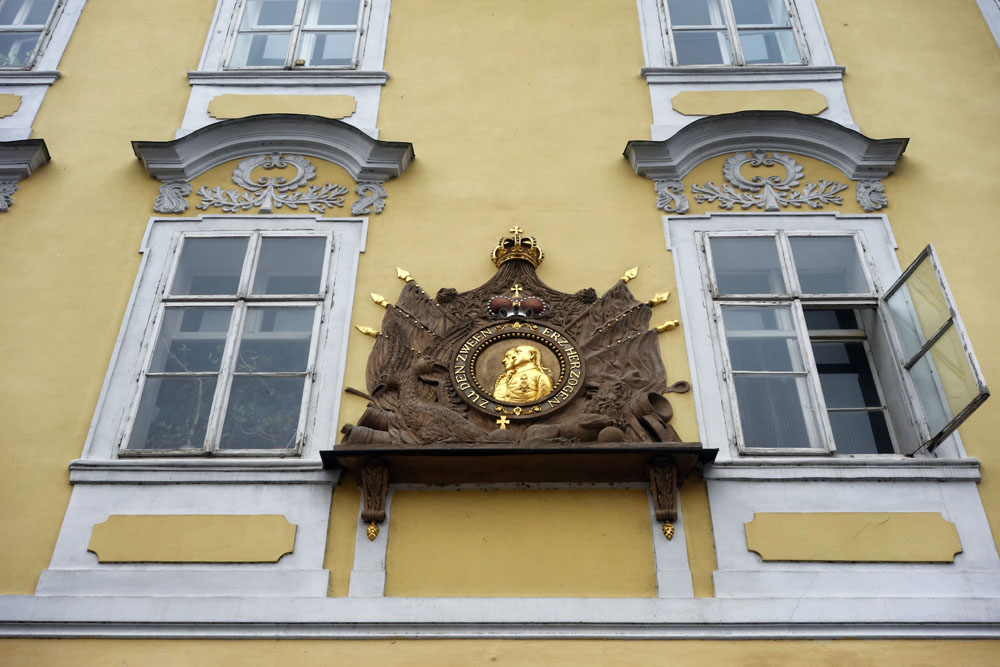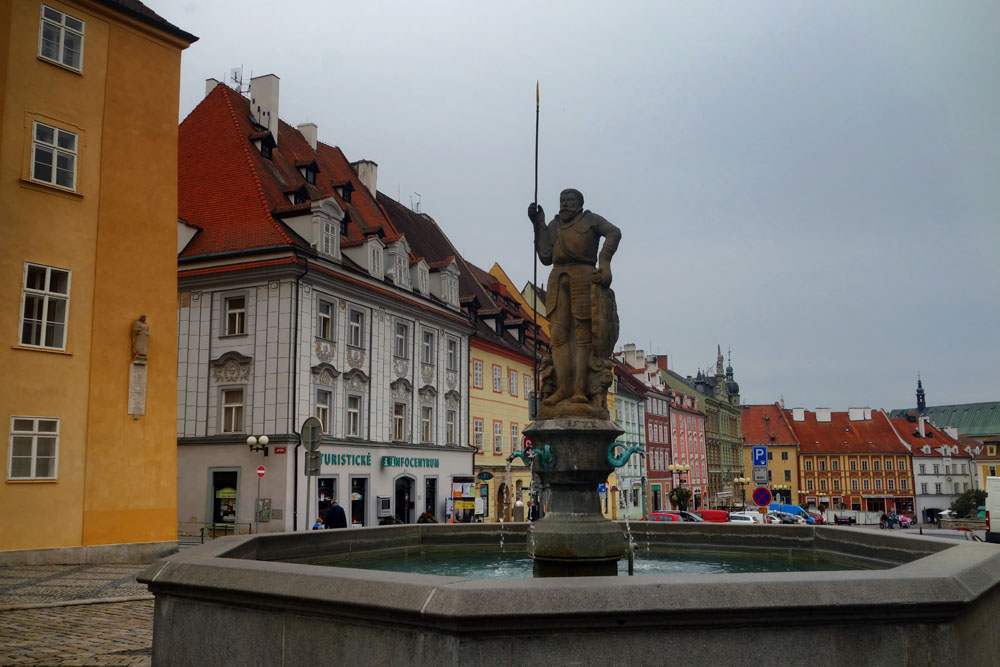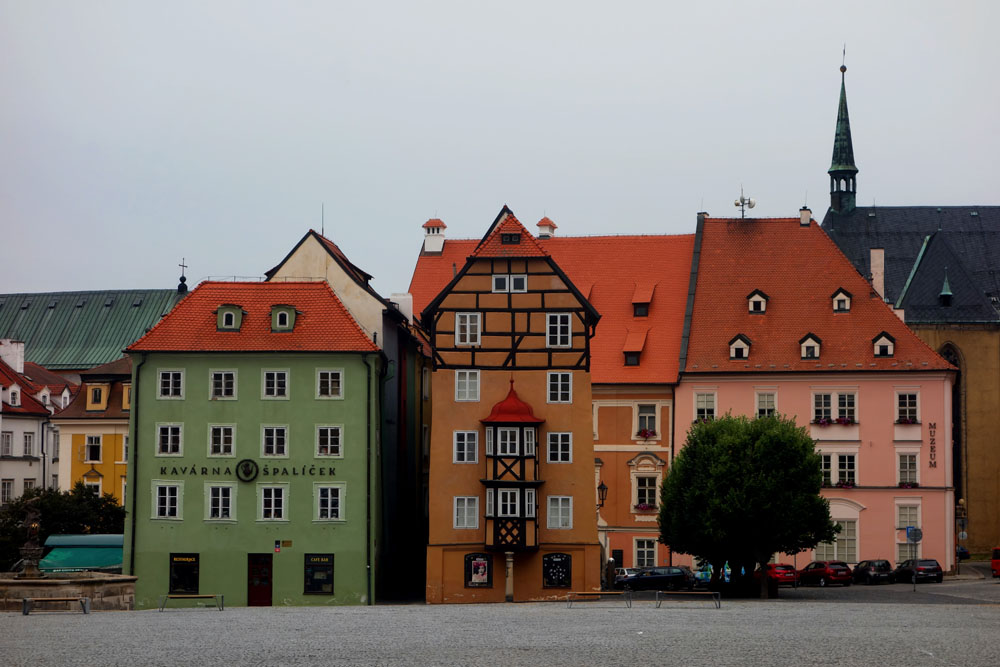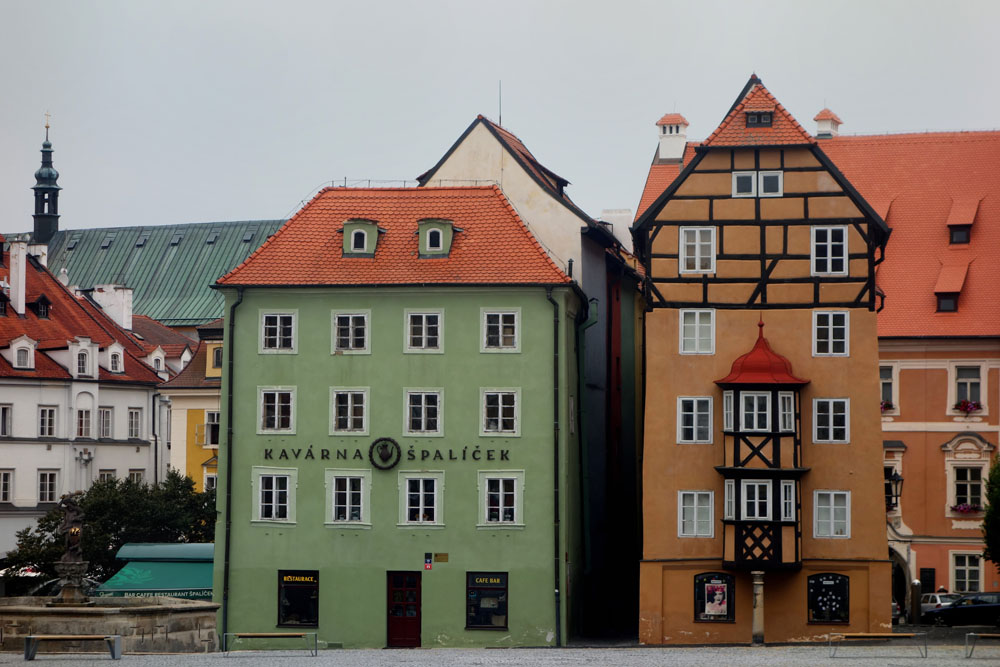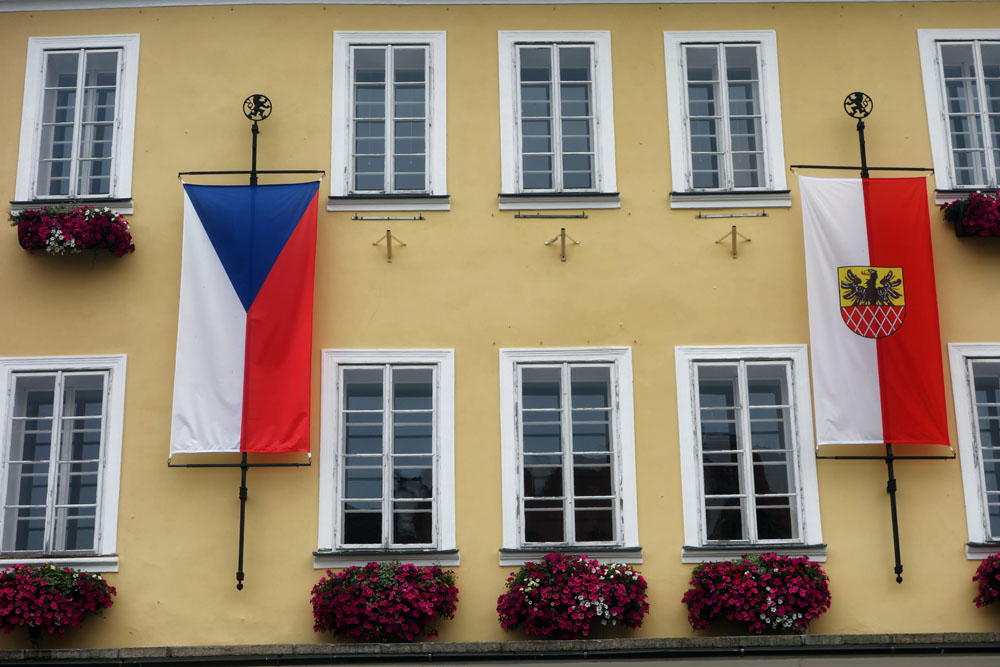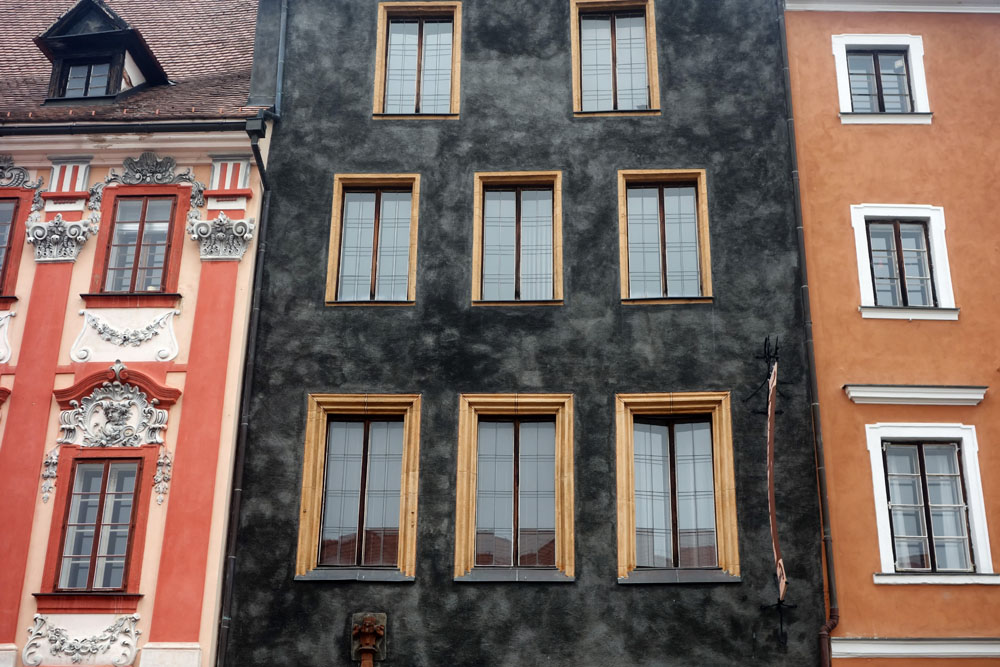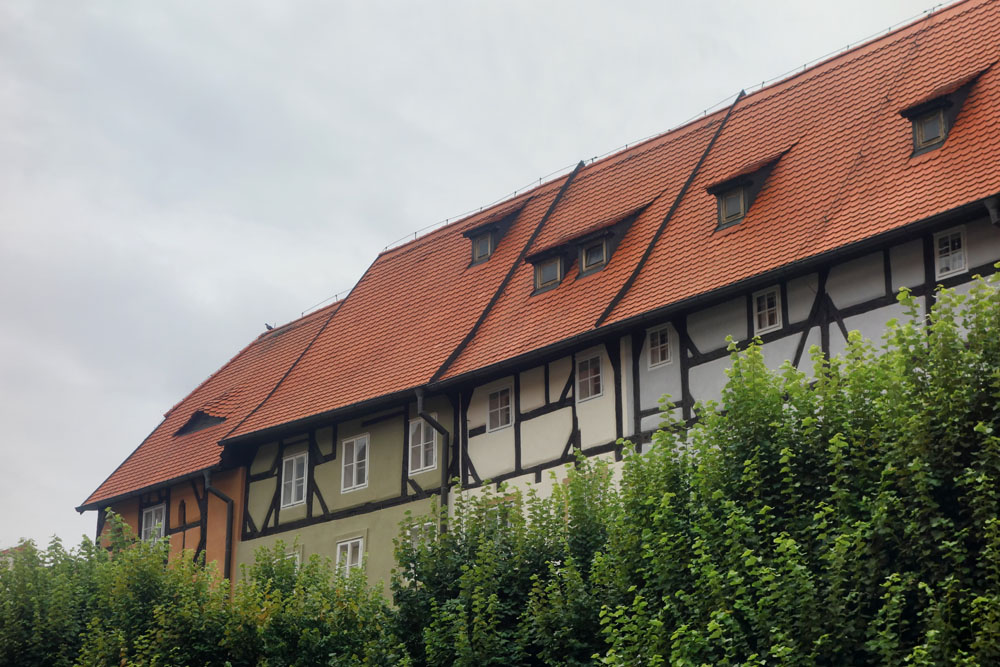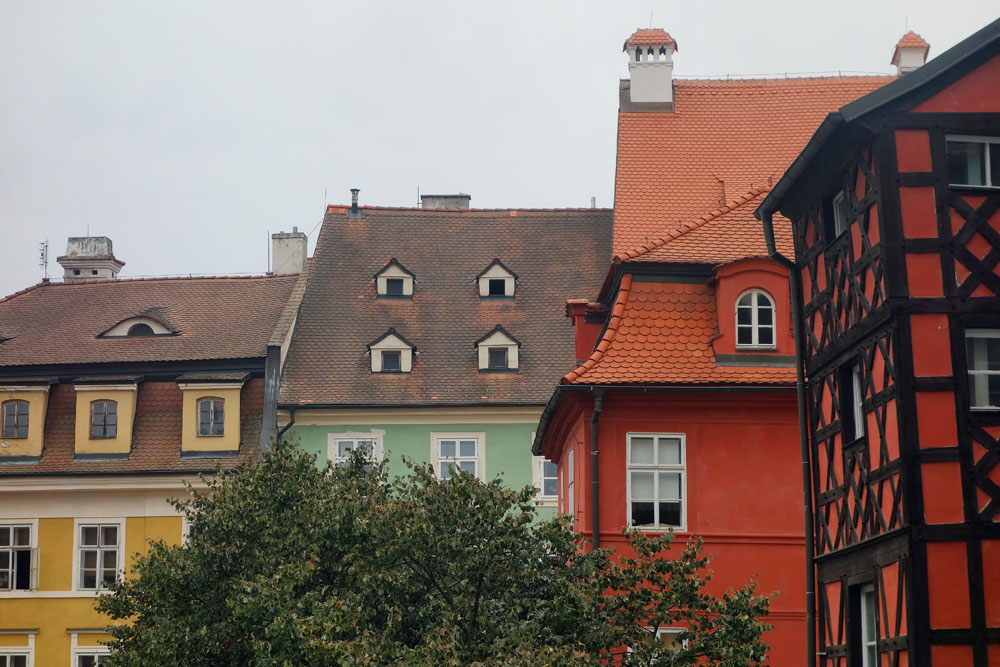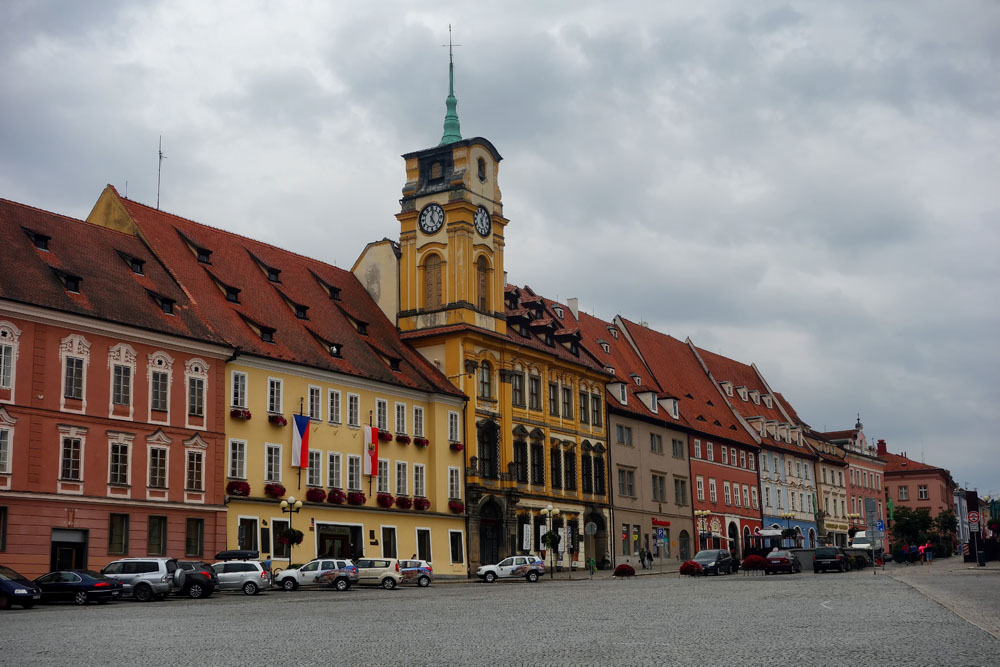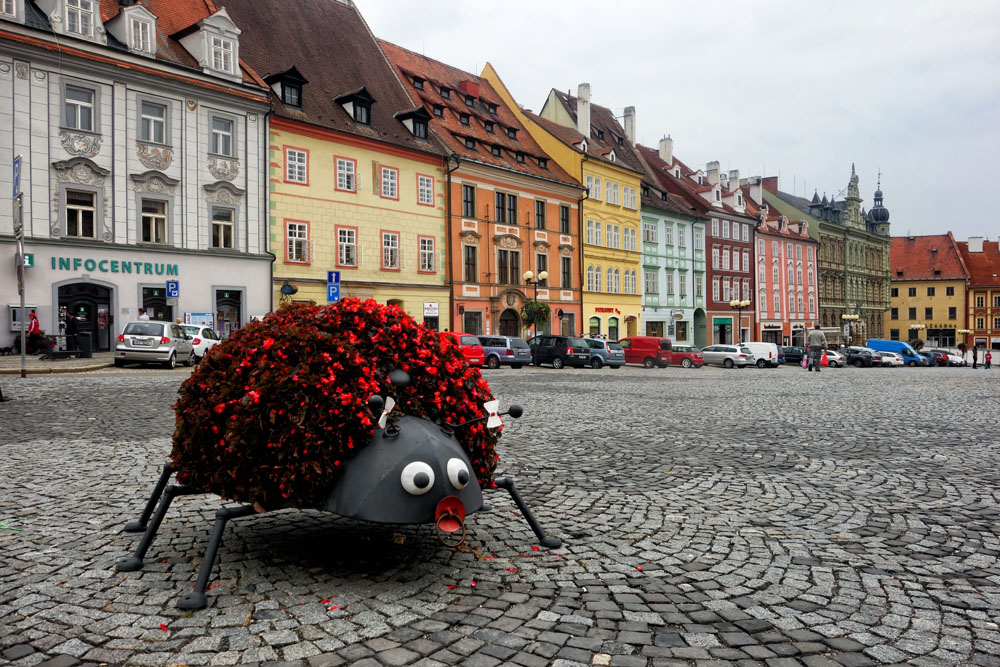 Cheb, in common with many places in the Czech Republic, has its castle, this one coming with a black tower.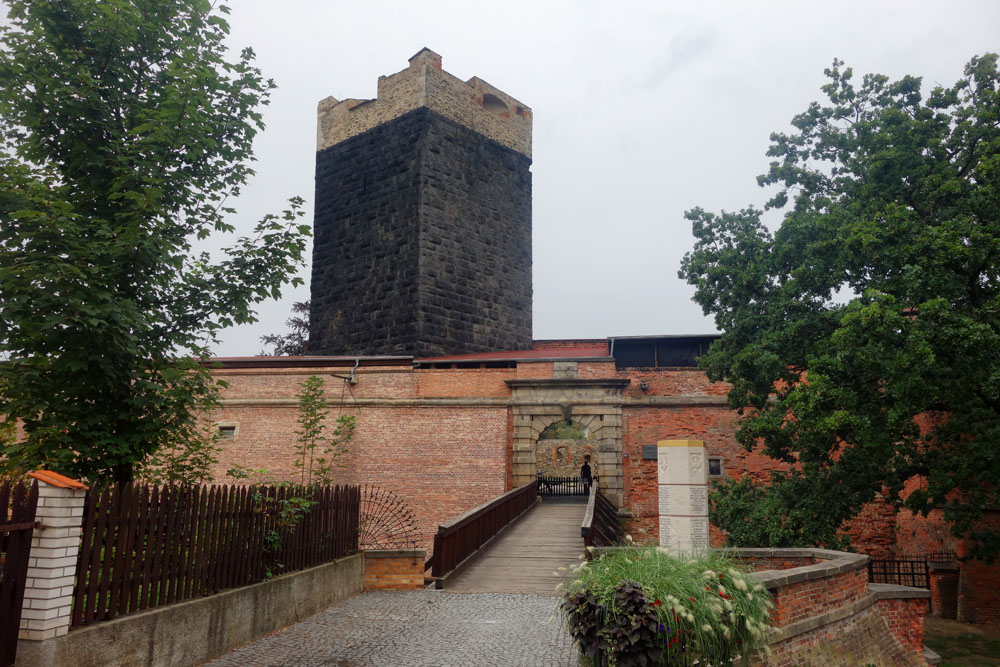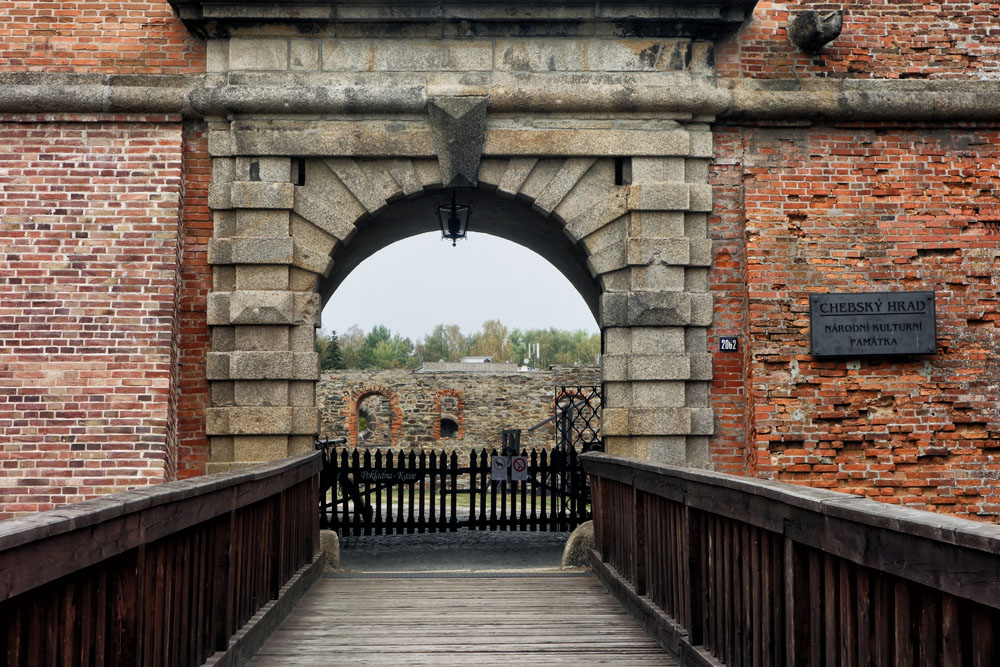 I wasn't keen to spend too much time out in the rain; I was on my way for a teaching and speaking trip, and catching a cold was the last thing I wanted! Still, I managed to wander around a few other bits of the town too.